Lost the overview in your invoice or can't decipher what the total cost will be? Here's the ocean freight surcharges list you need, to take back that much-needed overview.
Shipping goods aren't always an easy feat, especially with the many surcharges that come in all shapes and sizes. They make it easy to lose track of the overall picture and what you're actually paying for.
But it doesn't have to be like that. We've put together an ocean freight surcharges list, that makes it easy for you to read and understand your invoices – as well as the contracts you're signing.
However, it's one thing to know your ocean freight surcharges, and something completely different knowing how to avoid them if possible. We've not only gathered an easy-to-read list of ocean freight surcharges. We'll also tell you which steps you can take to help avoid paying some of these hefty fees.
So, let's get started on your rundown of these elusive surcharges.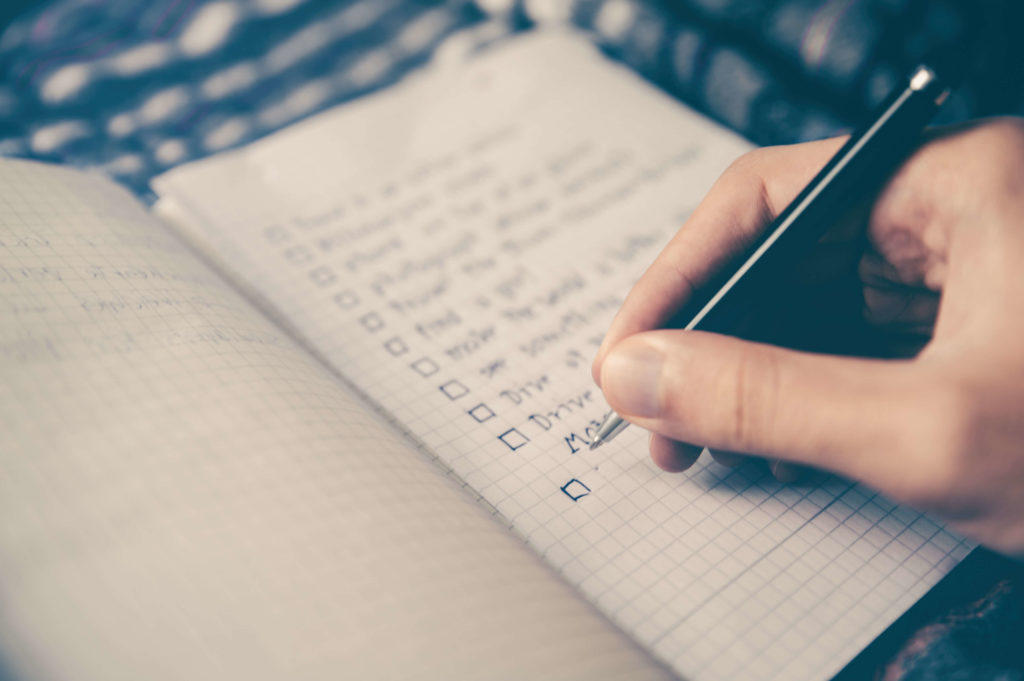 The ocean freight surcharges list
Drayage fees
When talking about drayage fees, there are many to choose from. Because drayage itself comes in many forms, and so do the drayage fees. The form that usually comes to mind is inter-carrier drayage. That's when goods are moved between different carriers, such as from a trucking carrier to a rail carrier. How expensive the drayage fee becomes, depends on the weight of the cargo.
Other drayage fees include: ChassisWhat is a chassis? Chassis, in freight & logistics, refers to a skeleton framework with wheels on it used to move containers. It is also called intermodal chassis or container chassis. Similar to ... More split fees, pre-pull fees, and drop fees.
Even though drayage – and therefore the fees – are ingrained parts of the industry there are ways you can minimize the costs. Want to know what you can do? You can read more about drayage fees and get our three top tips on how to reduce the money you spent on these fees in this separate blog article.
CAF Charges
CAF Charges, short for currency adjustment factor, is a charge, carriers impose when shipments are imported to the US from certain Asian countries. Particularly in the Pacific Rim. The purpose of CAF is to compensate for currency fluctuations between the U.S. Dollar and other currencies.
When it comes to the CAF Charges, these are one of the ocean freight surcharges, where you have no other choice than to pay up.
Low Sulphur Fuel Charge
The Low Sulphur Fuel Charge is known under many names such as Low Sulphur Bunker Surcharge or Low Sulphur Fuel Surcharge. Irrespective of which name you prefer, vessels that travel through so-called Emission Control Areas have to use fuel that has a max of 0.1% content of sulphur in it. A drastic change from the 1% concentration fuel, the industry has usually made use of.
Just as with the CAF charges, the Low Sulphur Fuel Charge is a charge you have no choice but to pay for.
BAF Factor
Now that we're on the topic of fuel, let's dig into the BAF factor. Both the Low Sulphur Fuel Charge and BAF Factor are important elements in the IMO 2020.
The Bunker Adjustment Factor is an additional surcharge levied on the ship operators to compensate for the fluctuations in the fuel prices. It was imposed to make up for the extra charges incurred when shipping goods. BAF is based on TEUs and varies according to the trade routes. Want to know more about the BAF and see how much different lines charge? Get the lowdown right here.
And just as with the Low Sulphur Fuel Charge, the BAF Charge is a fee there's no way around.
Emergency Bunker Surcharge
The last in the row of fuel-related fees on this ocean freight surcharges list is the Emergency Bunker Surcharge. This fee is implemented by carriers when the fuel prices increase dramatically. As that makes it more expensive to run the ship and move the containers around the world.
This is another one of those surcharges, you can't do anything to prevent.
VGM fee
Simply put, Verified Gross Mass (VGM) is the shipping container's total weight, including its contents. That includes dunnage, bracing, and the tare weight of the box.
The International Convention for Safety of Life at Sea requires all shippers to report the VGM – otherwise, the container will be refused loading onto the vessel. How high the VGM processing fee varies from line to line. However, the fee can easily cost $25. You can learn more about SOLAS and the VGM fee in our in-depth blog article right here.
Heavy Lift Surcharge
If you ship unusually heavy freight, there's no way around the Heavy Lift Surcharge. This is a fee imposed because heavy shipments are more difficult to load and unload than lighter goods. However, these types of cargo also require specialized equipment such as cranes. The surcharge helps compensate for that.
War Risk Surcharge
The War Risk Surcharge is a fee imposed by the carrier. It's only applied when sailing in specific zones that are at war risk. This includes everything from actual war, as well as events that may escalate to war, and areas where piracy is a high risk.
When shipping goods in such areas, the War Risk Surcharge is levied to help cover potential extra costs like added security and extra fuel consumption due to re-routing.
Container Cleaning Fee
This is one of the more debated fees on our ocean freight surcharges list. Often the Container Cleaning Fee is wrongly charged – something to be aware of before signing your contract and when checking your invoice. Most containers don't need to be cleaned, however, there are exceptions particularly when it comes to reefers and insulated containers that transport refrigerated goods.
Out of Gauge
If cargo is Out of Gauge, it means that the goods can't fit into a six-sided container because of its size. When that's the case, you'll have to pay the Out of Gauge fee, as the cargo will take up more space, need extra material to be fastened, and will mean less space for containers to be stacked.
Carrier Security fee
The Carrier Security fee is set to help cover the cost, carriers have when it comes to maintaining ISPSWhat is international ship and port facility security code? The International Ship and Port Facility Security (ISPS) Code establishes essential security requirements for ships, ports, terminals, carri... More code. And just as the carriers impose charges to take part in covering the cost, so do the terminal. They charge the carriers a fee to follow the rules of the ISPSWhat is international ship and port facility security code? The International Ship and Port Facility Security (ISPS) Code establishes essential security requirements for ships, ports, terminals, carri... More code at the calling port. A charge, there's nothing you can do to avoid.
Peak Season Surcharge
The Peak Season Surcharge is a surcharge that's set to help cover the operational costs that carriers face during the peak season. The fee is only applied to imports from Asia. When you have to pay the Peak Season Surcharge, it's on top of the already higher base rates, carriers charge during the peak season. You can learn all about when the surcharge is levied and how the past year's surcharge has been in this specialized article.
Unlike many of the other fees on this list, there are things you can do to avoid and minimize the cost you have associated with this surcharge. And what you can do against the Peak Season Surcharge can also help you minimize or even avoid other fees. Here are our top tips:
Minimize and avoid fees from your ocean freight surcharges list
First and foremost, you need to create transparency in your supply chain. Sounds like an intangible concept that everyone talks about these days, right? So let's make it more concrete.
Why do you want transparency? Because with transparency you know what you're paying for, the surcharges, where your container is if it's on time and whether you need to take action. If you have transparency in your supply chain, you can move on to our second tip: Plan.
This one sounds simple, right? You already plan your shipments. However, if you want to avoid shipping container charges, thinking further ahead is important. Do you have shipments that usually happen during peak season? If so, consider if you can ship before or after – that way you save money on the pricy peak season surcharge. Is there a time where you often experience port congestion? If that's the case, think of different ports to ship to or try to avoid that period.
But, as we all know, unexpected events tend to happen. And that's where our third tip comes in: Tracking. Because when that happens, it's crucial that you know, so you can take action. Whether that is booking a new slot on a vessel, calling the truck company, changing the pick-up time, or contacting your customers and letting them know the goods are delayed.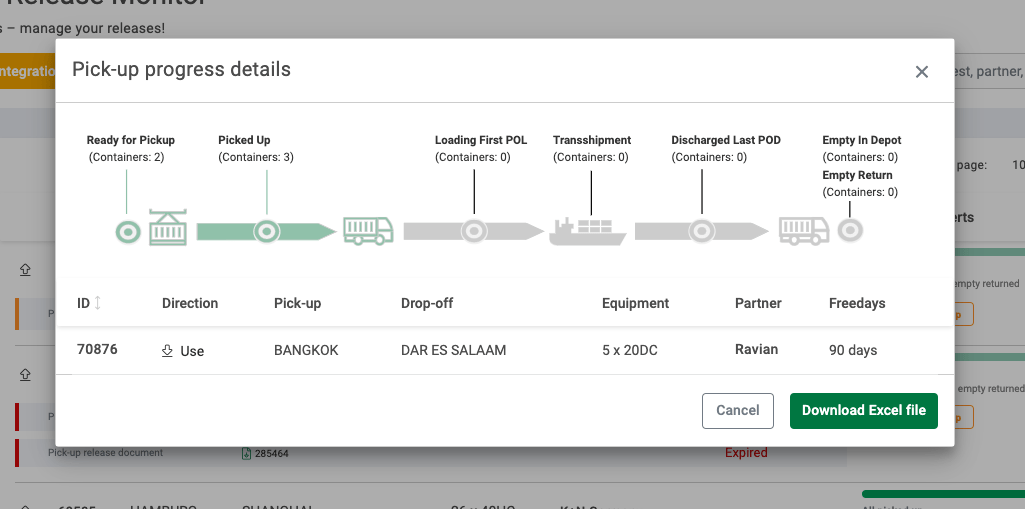 How to get transparency, automated tracking, and easy planning?
Now that you've seen how transparency can help you avoid and minimize these shipping container charges, it's time for you to answer one simple question:
What's the first step you're going to take?
If you want to follow the tips we've described above, you'll probably want to use a tool that'll help you save that hard-earned money – without costing you hours on end. Because it doesn't have to.
With Container xChange, you'll never have to manually trace your containers again. It's all done for you with detailed track and trace reports. You'll also get a notification if there's a container event. That can be anything from a changed ETAWhat is estimated time of arrival?  Estimated time of arrival, commonly known as ETA, is a frequently used term globally to denote the time of coming. In the shipping & logistics industry, it is ... More to a container traveling in the wrong direction. This way, you always know where your containers are and when they're expected to arrive. Giving you the chance to make changes in case your shipments are early or running late. You can also reach out to customers and keep them happy, as well as try and renegotiate shipping fees with the container owners – saving you money.
And next time you need a container?
You can find the boxes right here on xChange – both to lease and to buy. Sounds easy and convenient, right? That's what we thought.
If you also think Container xChange sounds interesting for you, click on the banner below and learn why more than 600 shipping companies already use xChange to increase their efficiency and save money.