Online 1-on-1 Networking Sessions
DCS is an annual online networking event for the container logistic industry allowing you to grow your network and make new deals through 1-on-1 meetings, get into informal conversations with potential new partners in open lounges and benefit from moderated interactive keynotes and panel discussions for FREE.
Find what you are looking for! Just search by country, company or expertise on our interactive event platform to preschedule your 1-on-1 video meetings.
People are committed to making business and showing up: More than 98% of the scheduled meetings actually took place last year.
Success guaranteed! Last year, attendees had 8 meetings per day – that's 16 opportunities in total for you to make deals and grow your network.
You can forget about spending sums of money on conferences, because DCS participation is free of charge!
Equipment shortages and lockdowns? Get practical takeaways on how to move forward.
A Warm Invitation from Christian Roeloffs – CEO xChange
What Attendees Say About the DCS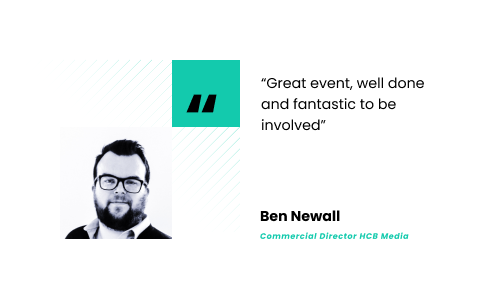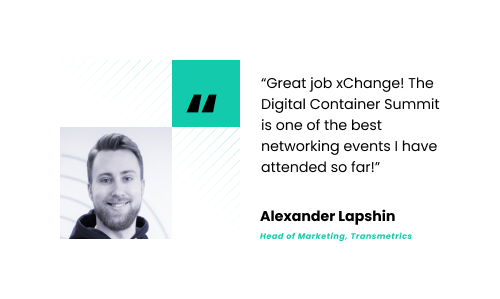 As an attendee, you'll meet representatives of freight forwarders, NVOCCs, container traders, leasing companies and other container industry players: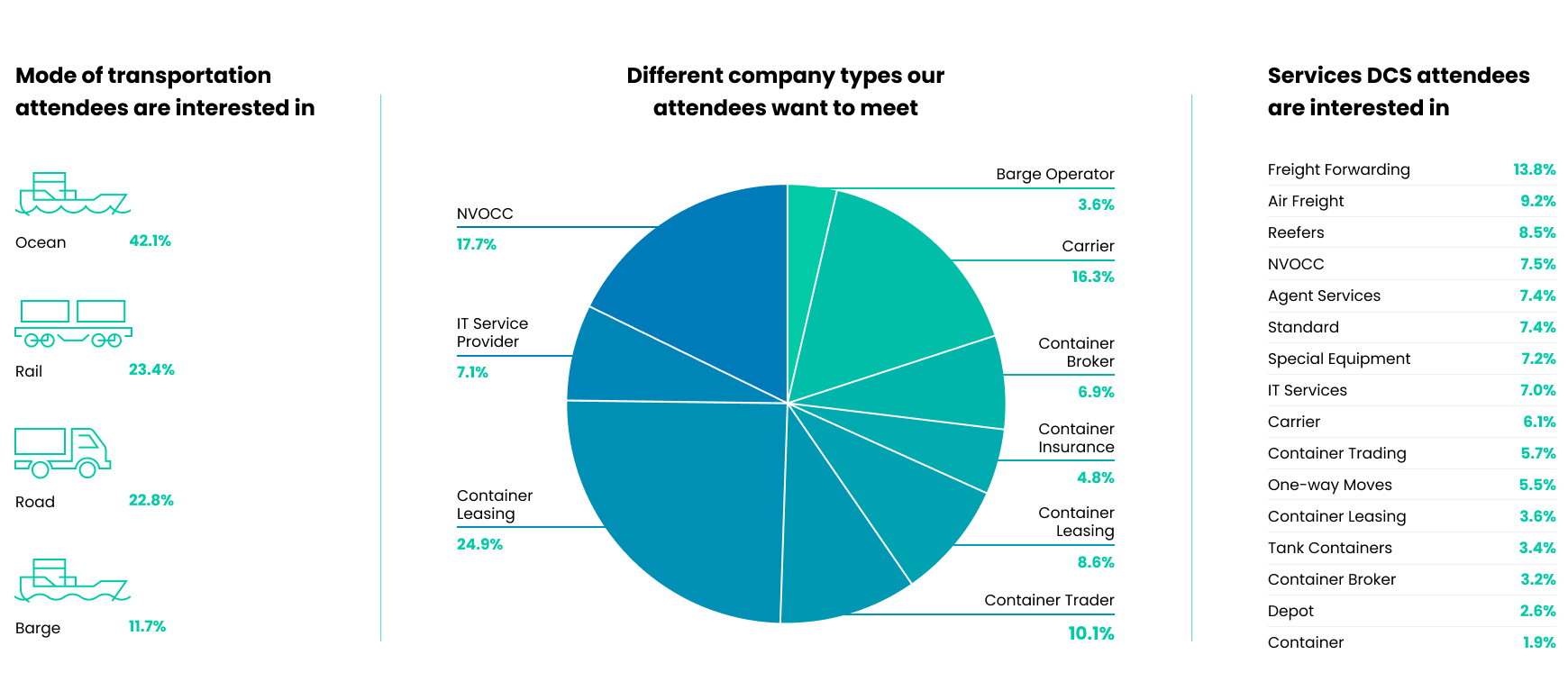 AFFreigher
Arcon Containers
ASB China
B&G Shipping Agencies
BJJ Enterprise
Boxhub
Bulk Container Group
CARU Containers
Conway Containers
E-Ship
EconShipping
Ever Trans
FELB World
Getyoursteelbox.com
Goodrich India
HBB Containers
Its My Cargo
LAM World
Lancer Line
Lonestar Storage Trailers
Mare Lojistik
Multiwell
Navio Shipping
Oceanbox Containers
OV Lahtinen
Portabull Storage
Prime Logistics
Ravian
RSL Freight
Sanar Integra
Sarjak Shipping
Seatime Container Lines
Sedna Containers
SKS Lines
Sogese Italy
Sonora Forwarding

Special Container DK
Startrans Logistics
TEU Shipping
Titan Med
Toll Group
TOP Cargo
Versibox
VMR Lines
VSNB Container Lines
Willbox Trading
Wings International
Zebulun Containers
ZIM Shipping
Ready to find and meet new partners?
Secure your seat & grow your partner fleet!