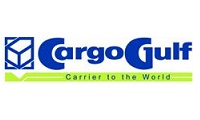 CargoGulf Inc.
Dubai, United Arab Emirates
Member since 2018
Founded in 1985
About us
CargoGulf is a global NVOCC (Non-Vessel Common Carrier) operator providing consolidation services across Europe, the Americas, Middle East and Asia. Established in 1985, in response to the economic boom in the Mid East, CargoGulf is today a global ocean cargo carrier, widely used by major shipping lines and freight companies. We offer the shipment of less-than-container full container load cargoes (LCL) in Groupage and consolidation containers as well as, FCL Container "Box" services and General FCL services. CargoGulf's services are based on weekly, fixed-day vessel departures. CargoGulf liner-terms and combined transport bills of lading are issued under full carrier conditions in conformity with International Chamber of Commerce recommendations to banks on the acceptance for negotiation of documents under Letters of Credit.
Operational Performance
30+ transactions within the previous 12 month
Error: Contact form not found.
Error: Contact form not found.