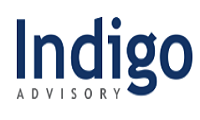 Indigo Advisory Private Limited
New York, United States
About us
Indigo Advisory Group works with utilities and energy companies to deliver market-leading strategy, technology and innovation services. Our capabilities span the entire energy value chain and our approach is high value and outcome-focused. #indigoinsights is our market perspectives and intelligence center, providing analysis and market research for utilities during a time of unprecedented transformation.
Indigo Advisory Private Limited is an unclaimed profile. Only employees of this company may claim it. Know someone who can claim this page?
Latest Reviews
Have you worked with this company before? Drop them a reference now and help them improve their reputation!
Error: Contact form not found.
Error: Contact form not found.