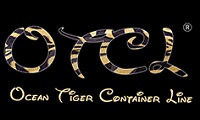 Ocean Tiger Container Line
Karachi, Pakistan
Founded in 2008
About us
About Us Ocean Tiger Container Line is the most dynamic NVOCC and Logistics company in Pakistan. OTCL Leads by one of the most experienced professionals of Logistics & Shipping Industry. OTCL Offers Non-Traditional Logistics solutions to every customer on personalize basis. Our Mission OTCL Targets to produce sophisticated logistics solutions & services which should exceed our customer's expectations at competitive rates levels. Our Mission backed by highly qualified management, motivated employees with the latest I.T applications.
Ocean Tiger Container Line is an unclaimed profile. Only employees of this company may claim it. Know someone who can claim this page?
Latest Reviews
Have you worked with this company before? Drop them a reference now and help them improve their reputation!
Error: Contact form not found.
Error: Contact form not found.