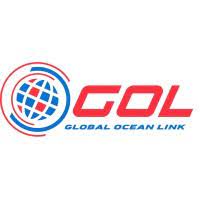 UAB Global Ocean Link Lithuania
Vilnius, Lithuania
Member since 2021
Founded in 2017
About us
Global Ocean Link Lithuania was founded on July 19, 2017. Since that date we provide quality services such as: sea freight, road transportation, air transport, forwarding, warehousing and terminal handling, insurance & survey, customs formalities. Global Ocean Link Lithuania is a member of the association FIATA, LINEKA, which in its practice uses innovative schemes in conjunction with traditional logistics service models. Also in 2019 our company became TOP FORWARDING COMPANY according nomination by REKVIZITAI.LT We also have our own containers (150 TEU) and it helps us arrange new projects and options for Client's deliveries. High quality professionals always are ready to support your shipment and create new projects according your requests and goals. We are always open for our Clients and Partners!
Error: Contact form not found.
Error: Contact form not found.