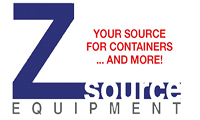 ZSource Equipment
Nobelton, Canada
Member since 2020
Founded in 2014
About us
ZSource Equipment, in association with Equilease, is pleased to offer our customers the option of leasing their purchase (equipment, software, training, installation, freight). Leasing is a perfect option for anyone making a big-ticket purchase. Equilease's simple and efficient leasing process will help you quickly acquire the equipment and software your business needs in order to operate. Whether you have an established business or a startup, new equipment can help increase revenue. Leasing your equipment can improve cash flow resulting in a much more effective operation.
Latest Reviews
Have you worked with this company before? Drop them a reference now and help them improve their reputation!
Error: Contact form not found.
Error: Contact form not found.