Let Super Concierge take care of your operational workload
Get a dedicated account manager who takes care of your operational workload and save 80% of your time. Super Concierge members get updates via email and weekly strategy meetings, while making an average monthly return of $12k buying, selling and leasing containers on xChange.
We take care of almost all operational workload

Your dedicated account manager manages all your trading & leasing requests from finding partners to negotiating the deals and solving operational disputes. You only need to be available for a weekly meeting to align on the strategy and accept proposals we share with you within 24 hours.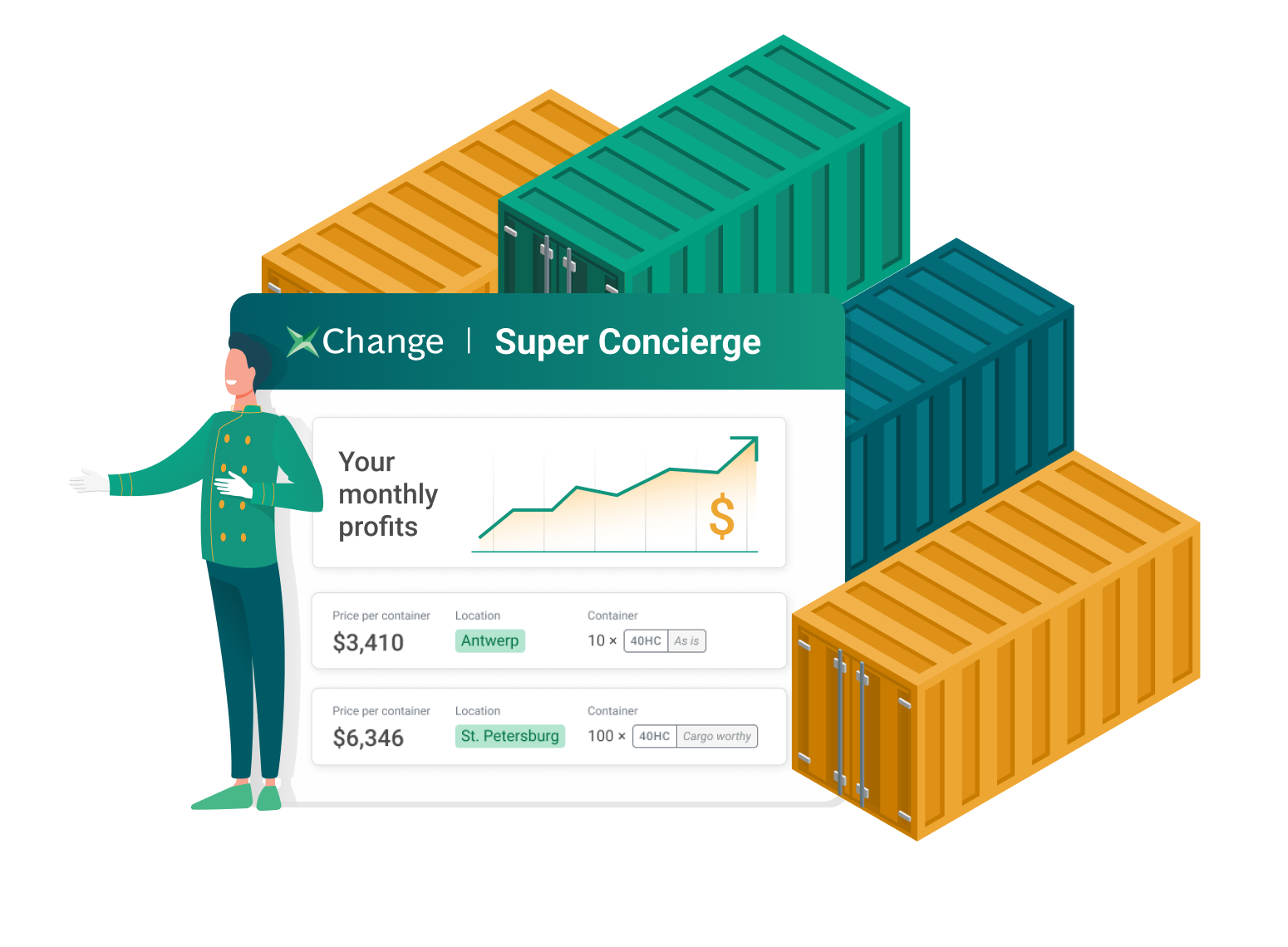 Track your return on investment in real-time

Your account manager will share a real-time dashboard to track all your units, monthly revenues, and every transaction Super Concierge makes for you. Discuss your strategy and next steps with your account manager in weekly calls.
Activate Super Concierge now

Work with a dedicated account manager to grow your success on xChange. Sign-up now and join 1000+ container logistics businesses. Activate your plan now or get in touch with our expert team to learn more.
Super Concierge
$1,500.00
12-months minimum membership period
---
Dedicated account manager

Trading & Leasing access

All xChange features included

Weekly strategy call

-
Activate Now