Optimize your container trading with Insights
Get real-time container price analytics: Weekly container price forecast, global container price overview and best buying or selling locations.
Get container price forecast for the next week
Use our weekly price forecast to know about price changes before everyone else does and buy/sell your equipment at the best price possible.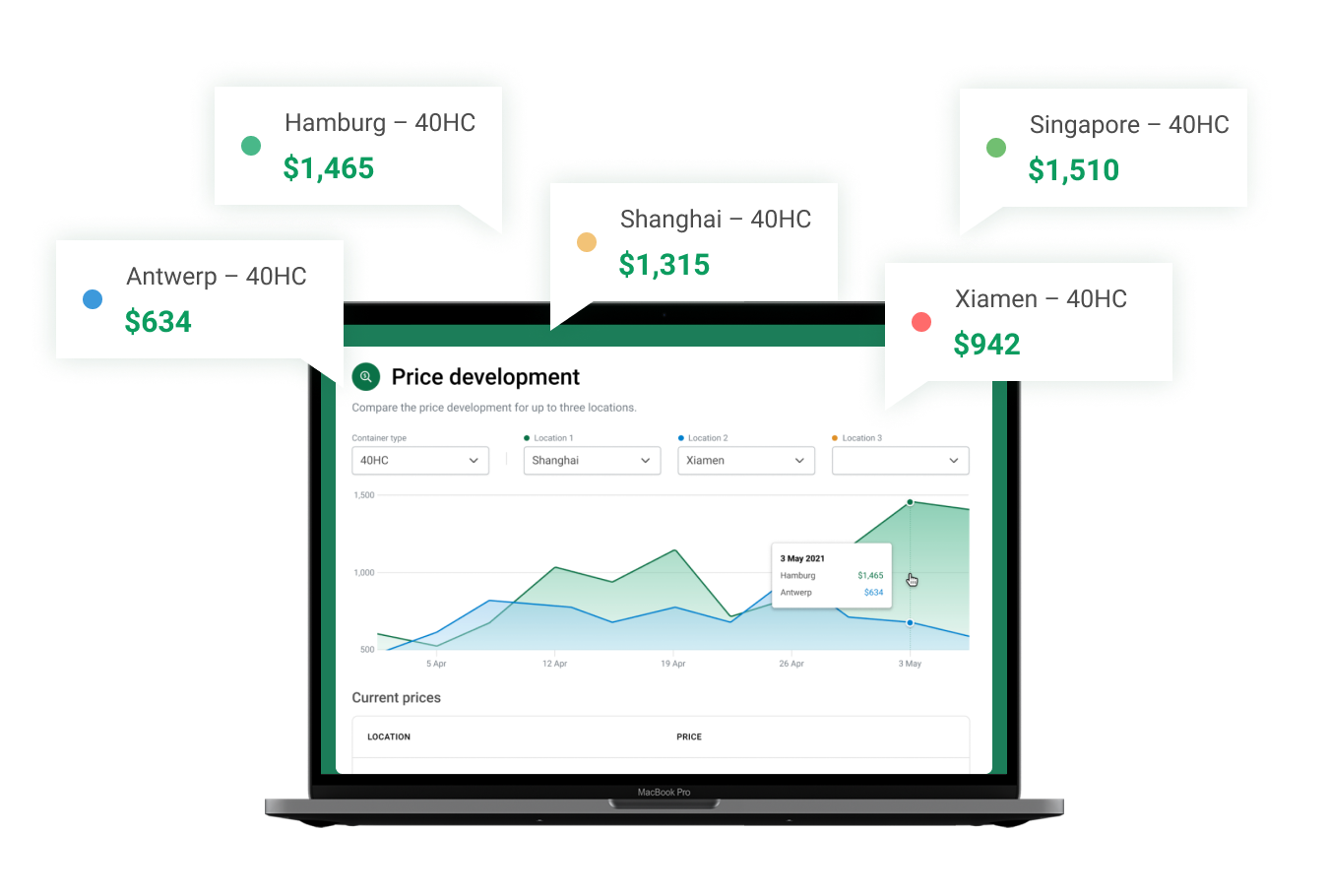 Find the best prices in different locations
Want to get the best price for your containers? Compare up to 3 different port locations to find the best buying/selling prices globally.
Understand global container prices
Explore the price development of 20DC, 40DC and 40HC containers globally. See the cheapest and most expensive port locations for up to 6 months and for new and used containers.
What data does Trading Insights use?
Trading Insights uses thousands of sales offers (from the xChange Trading marketplace) in >30 locations, covering standard container types (20DC, 40DC, 40HC) as well as brand new and cargo worthy unit condition.
Add Trading Insights to your Trading subscription
Activate Trading Insights for $99 per month now – possible to cancel subscription to the end of the month.