The future is green. And with the European green deal (EGD), it is set to accelerate further. The deal would be drafting regulations across different industries and shipping is one of them. Read on to know more about this ambitious initiative and how the shipping industry would be affected by the green deal.
What is the European Green Deal (EGD)?
With an ambitious aim to become the world's first climate-neutral continent by 2050, the European Commission has launched the European Green Deal (EGD). Designed comprehensively, the green deal includes everyone and everything working towards the great transformation together. The roadmap for the initiative was released recently in December 2019. 
In the face of climate and environmental emergency, EGD policies seek to minimize harm to nature, biodiversity and humans. It presents a wholesome, sustainable, green transition plan by cutting carbon emissions and adopting cleaner sources of energy and green technologies. It aims to: "protect, conserve and enhance EU's natural capital, and protect the health and well-being of its citizens from environment-related risks."
Key Goals of the EGD
Supplying clean, affordable and secure energy

Mobilising industry for a clean and circular economy

Building and renovating in energy- and resource-efficient way

Preserving and restoring ecosystems and biodiversity

From 'Farm to Fork': a fair, healthy and environment-friendly food system

Accelerating the shift to sustainable and smart mobility

A zero-pollution ambition for a toxic-free environment (we'll talk more about it in the later segment)
Why is Decarbonization Important?
Do we even need to tell that? The alarm has already rung. The world is choking due to endless emissions. To avoid deteriorating the environment further, and in turn, its adverse effects on the health, decarbonization is essential. It's the ONLY WAY! 
The EGD endeavours to decarbonise the continent within 3 decades. It has already achieved its 2020 target of bringing down EU's emissions by 23% (compared to 1990 levels). Sources say that decarbonization can even revitalize Europe's economy.
2030 Targets of the EGD
It focuses majorly on energy efficiency and to decarbonise the economy under the energy union. The commission has set milestones to achieve for the next decade, 2030, which includes:
reduce Greenhouse Gas (GHG) emissions by at least 40% (from 1990 levels)

improve energy efficiency by at least 32.5%

increase the share for renewable energy by at least 32%
What is Net-Zero Law?
To achieve these targets, EGD is working towards target 'zero'. The green deal aims to create a toxic-free environment by preventing pollution from being generated and take adequate measures to clean it. The EU aims to achieve zero-pollution by:
Making public recharging and refuelling stations for the 13 million low- and zero-emission vehicles, expected on European roads by 2025.

Supporting clean, steel breakthrough technologies leading to a zero-carbon steel making process by 2030.

Taking a zero-tolerance approach to illegal, unreported and unregulated fishing.
 The EU has deployed the Emissions Trading System (ETS) to better monitor, and report pollution levels. This would help to prevent pollution and provide measures to curb it from air, water, soil and consumer products.
As part of the protocol, the EU member countries are required to:
report their greenhouse gas emissions from all sectors,

revise their policies according to the progress towards the targets, and

take measures to adapt to climate change and adopt low-carbon strategies.
[Point to note: Shipping is not included under the ETS yet.]
European Green Deal for the Shipping Industry
That was an overview of the green deal. Now, let's move our focus on the shipping and maritime industry, and how EGD will affect it:
The Carbon Footprint of the Shipping Industry
The shipping industry accounts for 13.6% share of EU transport emissions. It emits ~940 million tonnes of CO2 annually and is responsible for about 2.5% of global greenhouse gas (GHG) emission. According to 3rd IMO GHG studies, if this stays unregulated, these emissions could increase by 50-250% by 2050.
 Emissions from ships into the atmosphere are toxic to human health, can cause acid rains, and contribute to global warming. It emits majorly 3 types of air pollutants:
Sulphur (di)oxide (SOx),
Nitrogen (di)oxide (NOx), and

Particulate matter (PM)
Taking effective measures to curb and mitigate the problem is the need of the hour, and the shipping industry is running full throttle to reduce its carbon footprint. With several technical and operational measures, the shipping industry can reduce emissions cost-effectively. These include weather routing, contra-rotating propellers, propulsion efficiency devices, slow steaming among others.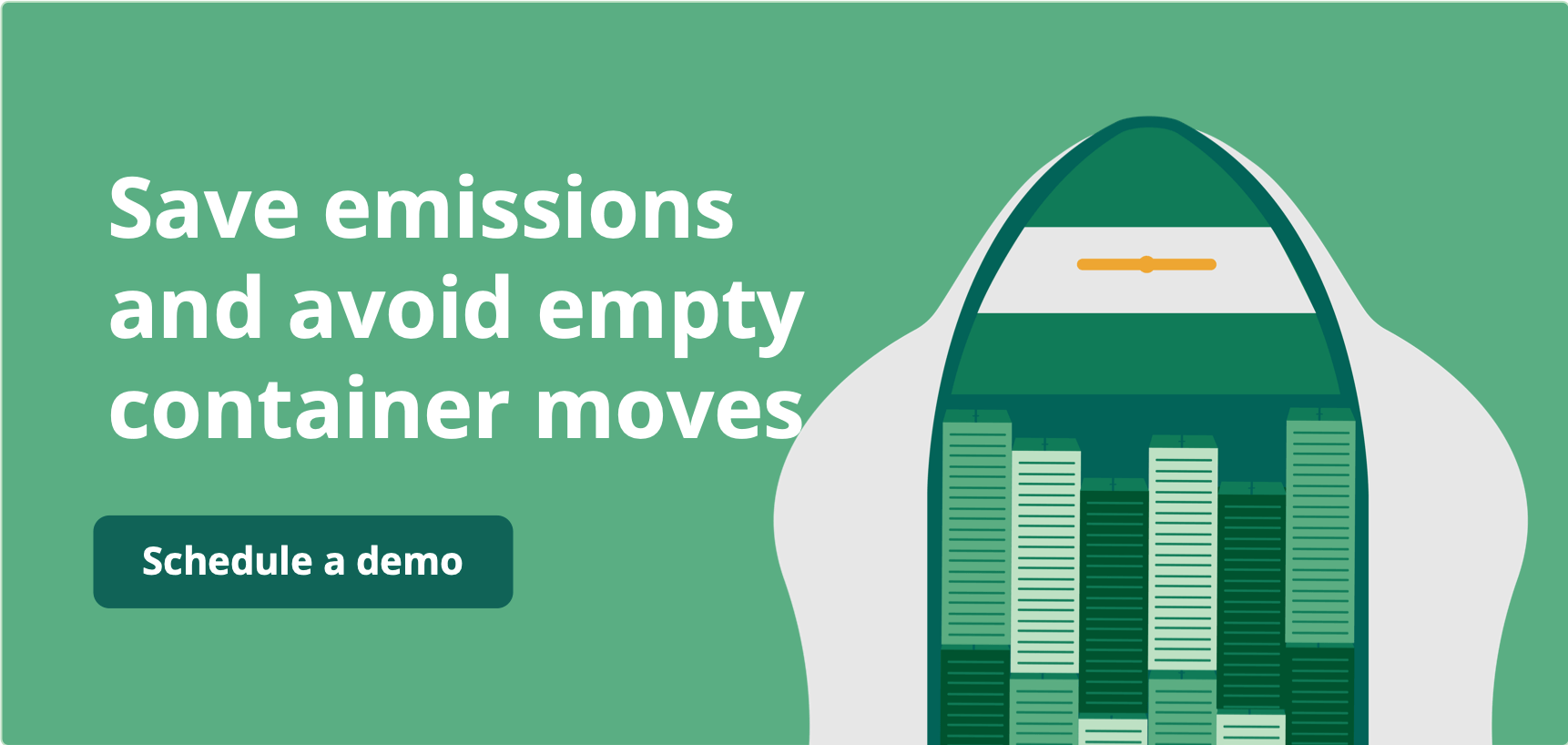 What is the IMO doing?
Shipping is an international industry. Thus, its environmental, security and safety standards are generally developed by the IMO.  It is actively working towards the 2030 Agenda for Sustainable Development Goals. Its strategy includes "a pathway of CO2 emissions reduction consistent with the Paris Agreement temperature goals". The two-pronged approach includes:
Regulatory work:

Adopt regulations to address the emissions of air pollutants from ships

Mandatory energy-efficiency measures to reduce emissions of GHG
Capacity-building initiatives:

Encourage innovation and technology transfer
 IMO has standardized and placed regulations for emission control with its mandatory Data Collection System (DCS). This includes:
Global Sulphur Cap: EU member states have to ensure that ships in all EU waters, except SOx-Emission Control Area (SOx-ECAs), to use fuels having a sulphur content of maximum 0.5%, in effect from January 1, 2020. [SOx-ECAs i.e. the Baltic, the North Sea and the English Channel, have a cap of maximum 1.5%.]
Ships passing through NOx-Emission Control Areas (NOx-ECAs), must adhere to mandatory engine standards or equivalent NOx-Emission reduction technologies, in effect from January 1, 2021. It aims to reduce nitrogen oxide emissions by ~70%. [NOx-ECAs are the Baltic and the North Sea.] 
IMO has also set protocols for the amount of fuel each type of ship burns for certain cargo capacity. By 2025, the new vessels would be ~30% more energy-efficient as compared to those built in 2014.
Where does EGD come in for the Shipping Industry? (EGD vs IMO)
Although IMO is acting towards keeping the emissions in check, "relatively slow progress in the IMO has triggered the EU to take action". With the inclusion of the shipping industry in the European Green Deal (EGD), it hints towards accelerating solutions for controlling and limiting emissions. 
According to the Directive (EU) 2018/410 of the European Parliament and the Council, the commission would review IMO actions to address shipping emissions from 2023, including preparatory work and stakeholder consultation. The commission has laid out a strategy for the same, having the following steps:
Monitoring, reporting and verification of CO2 emissions from large ships using EU ports.

Greenhouse gas reduction targets for the maritime transport sector.

Further measures, including market-based measures, in the medium to long term.

What Regulations do we specifically expect for the Shipping Industry?
According to the reports, we can foresee the following changes and regulations:
Fossil-fuel subsidies can terminate and the Commission could also look closely at the current tax exemptions to close any loopholes.

The Commission is of the view that the EU should stop exporting its waste outside of the EU and can revise the rules on waste shipments and illegal exports.

The Commission can propose stricter air pollutant emission standards and even regulating access of the most polluting ships to EU ports.

It can also direct docked ships to use shore-side electricity and reduce fuel consumption.

The Commission can present a proposal to revise Combined Transport Directive – to turn it into an effective tool for supporting multimodal freight operations, including short-sea shipping.

The European Emissions Trading System (ETS), which is currently limited to power, industry and aviation sectors, can be extended to include the maritime sector as well.

It can propose adoption of sustainable measures for the maritime sector, particularly towards the use of renewable energy.
Would EGD be a burden for the Shipping Industry? Are there too many Regulations on Carbon Emission?
The deal envisions a future based on renewable sources of energy. We are expected to witness phasing out of the coal industry, particularly in the eastern Europe coal market, due to decarbonisation. But, this would open up new avenues of innovation in clean technologies leading to a sustainable future.
The multimodal system would see a transfer of inland freight by land onto the rail and inland waterways. This would create more work opportunities, and hence, employment for the shipping industry. Imposing strict air pollution standards and application of the ETS would keep the carbon emissions under control.
These regulations would help restrict air pollution from ships and reduce the impact of ship emissions on human health and the environment significantly. A sustainable economy would help reduce the burden on the limited land resources and tackle climate change. Adopting sustainable measures in the shipping industry as well as all other sectors is the only way we can envision a future for ourselves.
And these regulations don't ask for anything massive. It only requires small changes that would cumulatively make a huge difference. Something like reducing the vessel speed by just 20% would reduce the GHG pollution by ~34% and black carbon pollution by ~20%. We sure can do that, can't we?
 A little burden on the industry would take the load off the earth and help us all sustain a little longer, and a little better. And that's fine, right? The earth has sustained us from the start; can't we support it now by being considerate towards it?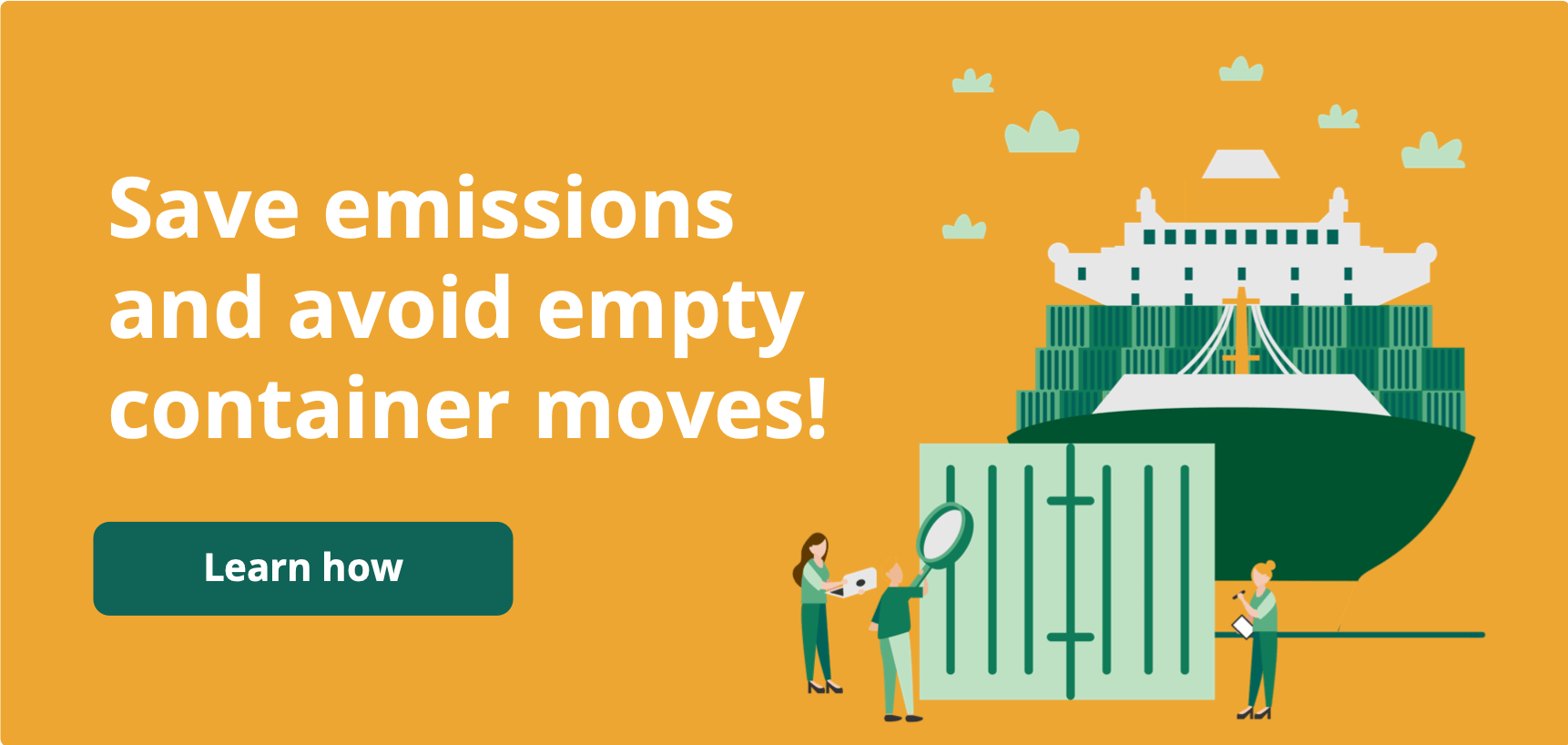 Conclusion
Shifting to low- or zero-emission shipping requires radical change throughout the maritime sector and its supply chain – from fuel-producers to the crew, suppliers, or even the ports. But, together, we can work towards those goals and make those dreams into a reality.
We don't have CO2-neutral fuel yet. We are yet to fully integrate the logistics needed for this big transition. But, need is the mother of innovation, right? The green deal is just the dawn of a technological revolution.
This is not for a community, or a country, or just one continent. It is a big step for the whole mankind that thrives on this planet. Why should you support the green deal? Well! Low congestion on roads, reduced noise levels, clean water to drink, pure air to breathe – who wouldn't want that?
But, passing over these advantages, we give you just 1 reason: It's your home. Much is at stake. And if we don't act NOW, we wouldn't be able to act at all.
Climate-neutrality is possible. Zero-carbon future is possible. But, it won't happen just like that. We need to come together in this. One for all. All for one.
Summary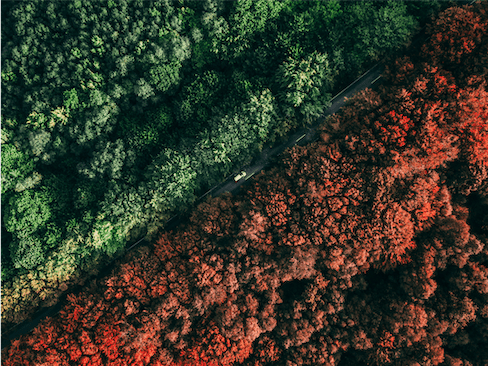 Article Name
How the Green Deal EU (EGD) impacts the industry [+EGD vs IMO]
Description
The future is green. And with the European green deal (EGD), it is set to accelerate further. The deal would be drafting regulations across different industries and shipping is one of them. Read on to know more about this ambitious initiative and how the shipping industry would be affected by the green deal.
Author
Publisher Name
Publisher Logo