Looking for more exposure for your business, more ways to increase your revenue, and make stronger connections? You've reached the right place. We've got something interesting for you!
Say hello to our latest partnership program. We call it the Referral Partnership Program — designed to help increase your earning potential with xChange.
The newest program is an attempt to boost, support, and focus on the growth and interests of our partner(s) — that's you!
It's designed for partners looking for a greater value beyond the value proposition provided by our Affiliate Partnership program.
Read on to understand how you will benefit from it.
What is the Referral Partnership?
The Referral Partnership intends to mutually benefit you and your customers to enjoy an uncapped commission structure in exchange for lead sharing.
In other words, you refer us (Container xChange) to your network(s), connections, and customers; once they start using xChange, you get a cut out of their annual subscription fee. You will read more about it next in the piece.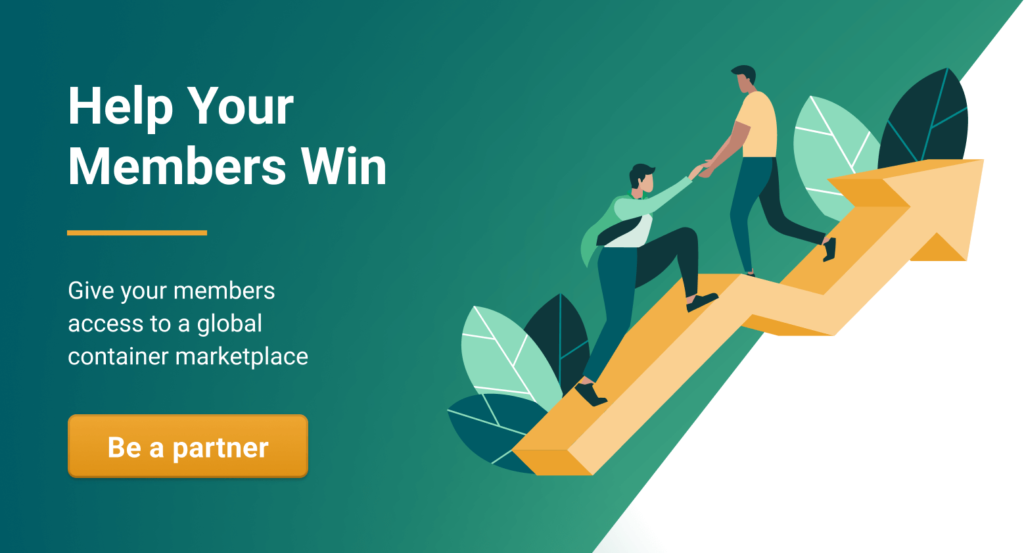 Benefits of the Referral Partnership
The Referral Partnership is simple to understand and has many benefits. It helps you provide a solution to the global challenge of container shortage to your customers. You can help them,
Get access to 1000+ reputed and vetted companies in 2500+ locations globally.
Find available containers at the locations they need boxes in from anywhere in the world.
Work with a neutral marketplace with 100% price transparency for all their container and logistics needs — selling, buying, and leasing containers.
Get their hands on a variety of containers easily at their fingertips.
Assure your customers that you care for them and you're committed to this connection. When you refer xChange to your customers,
You receive a 10% uncapped revenue commission for every lead that turns into a customer.
You can earn up to US $2000 on every successful referral. The more referrals, the greater your earnings.
You may enjoy quarterly incentive bonuses with the xChange Partnership program — monetary and promotional badges on our website.
Your customers reap a 10% rebate on the xChange platform while they enjoy its benefits.
What else?
In addition to the above benefits, you may also enjoy the following advantages from our partnership program:
By enrolling yourself in the Referral Partnership Program, you get 2 free tickets (valued at US $500) to our annual Digital Container Summit (DCS) event.
You'll also have exclusive access to our monthly reports and surveys before it's rolled out to others.
You get to organize joint SOC webinars with us without shelling out a penny from your pocket.
How to get started with the Referral Partnership Program?
Step 1: Your journey with us starts with a 'discovery call'. This is a chance for your partner manager to get to know you and determine the partnership fit. The discovery discussion also includes:
An overview of the partnership programs at xChange,
A quick tour of the platform through a demo session
Understanding your expectations and intention with the referral program, and
A Q&A session
Step 2: The second step involves the contract signing between you and us. Here both parties will agree on a set of terms and commitments for the duration of the partnership. You can have a quick look at what you should keep in mind before your sign up further in the blog.👇
Step 3: Once you've agreed and signed the dotted lines, we welcome you with a dedicated 2 hours onboarding session. This session will help you grasp the various nuances of xChange, its benefits, and set you up with all things necessary to be a successful partner. By the end of the onboarding, you'll officially be certified as an xChange partner. Should we now say, welcome aboard, already?
Step 4: Once certified, you will receive an announcement content from xChange. We encourage you to share this new partnership news both publicly and internally within your company — yes, we follow suit.
Step 5: Going forward, each month, you will commit to introducing a number of leads/customers (the number is agreed on prior to contract signing) to us. Additionally, we'll share promotional campaigns with you, which you agree to share month on month.
Step 6: The word transparency is synonymous with Container xChange. And thus, we like to keep you in the loop about your activities and status every month. You'll also receive a performance evaluation on a quarterly basis, discussing how your leads are faring.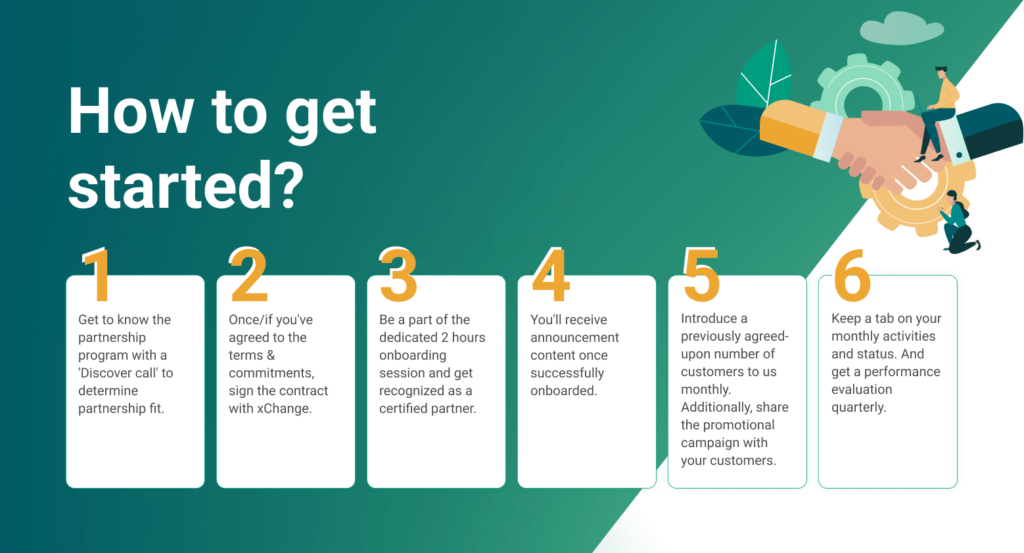 Want to be part of the Referral Partnership Program?
Here's how you can become a part of the referral program:
Step 1: Are you/Do you belong to a:
Freight Forwarding Network?
Freight Forwarders Association?
Logistics Association?
Technology Consultant or Resellers?, or
Simply interested in referring leads to us?
Step 2: Are you ready to:
Enjoy an uncapped commission structure in exchange for lead sharing?
Dedicate approximately 2 hours to our partner onboarding training, and get certified as an official xChange partner?
Commit to working together for at least a minimum of 6 months in the partnership program?
Share our content with all your customer base/network regularly?
Connect us with your customers directly via email?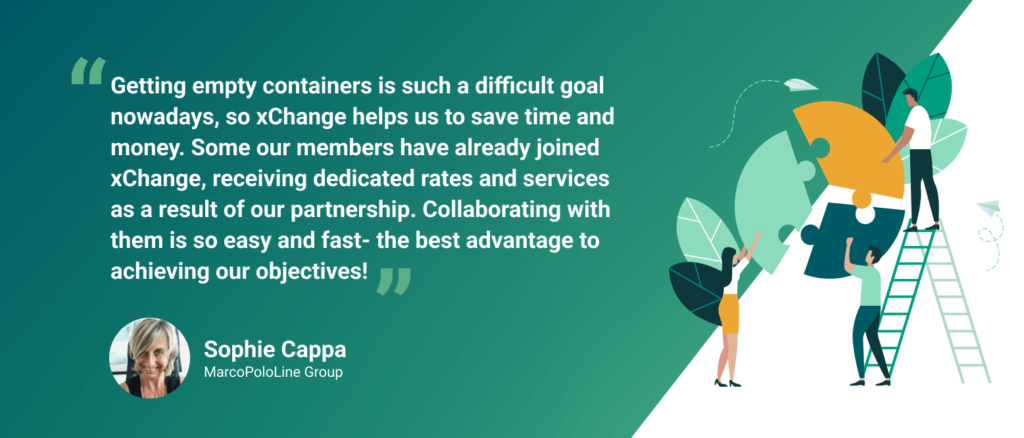 If you caught yourself nodding yes to the above two steps, you are in for an exciting adventure! Wait no more. Begin now by clicking the banner below and we take you on a discovery journey. It's time to get referring.
Have other partnership possibilities in mind apart from our referral program? Reach out to us anyway! Let's grow and glow together.