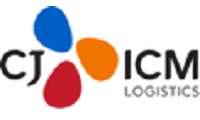 CJ ICM FZCO
Dubai, United Arab Emirates
Member since 2020
Founded in 1995
About us
Our competitive advantage includes owned and operated ports, terminals, vessels, heavy lifting and construction equipment. But we don't stop there! Our capabilities also include the ability to create transport routes through our innovative construction techniques in some of the world's most hostile and isolated areas. By Rail, Sea or Air, we deliver your cargo. We are CJ ICM Logistics. Welcome to your journey.
Latest Reviews
Have you worked with this company before? Drop them a reference now and help them improve their reputation!
Error: Contact form not found.
Error: Contact form not found.