10,000+ containers to buy or sell globally

Buy and sell containers without commission from 1500+ vetted partners on our global, container trading marketplace. Check availability now:

"The xChange Trading Marketplace is a great addition to our traditional sales channels. We just upload our sales offers while xChange takes care of growing the network of buyers for us."
Rogier Vervoort, Managing Director & Owner 
Grow your partner network
Find containers to buy and sell globally and gain market transparency within seconds. Find the containers you're looking for and activate the market scanner to get notified about new offers that fit your needs.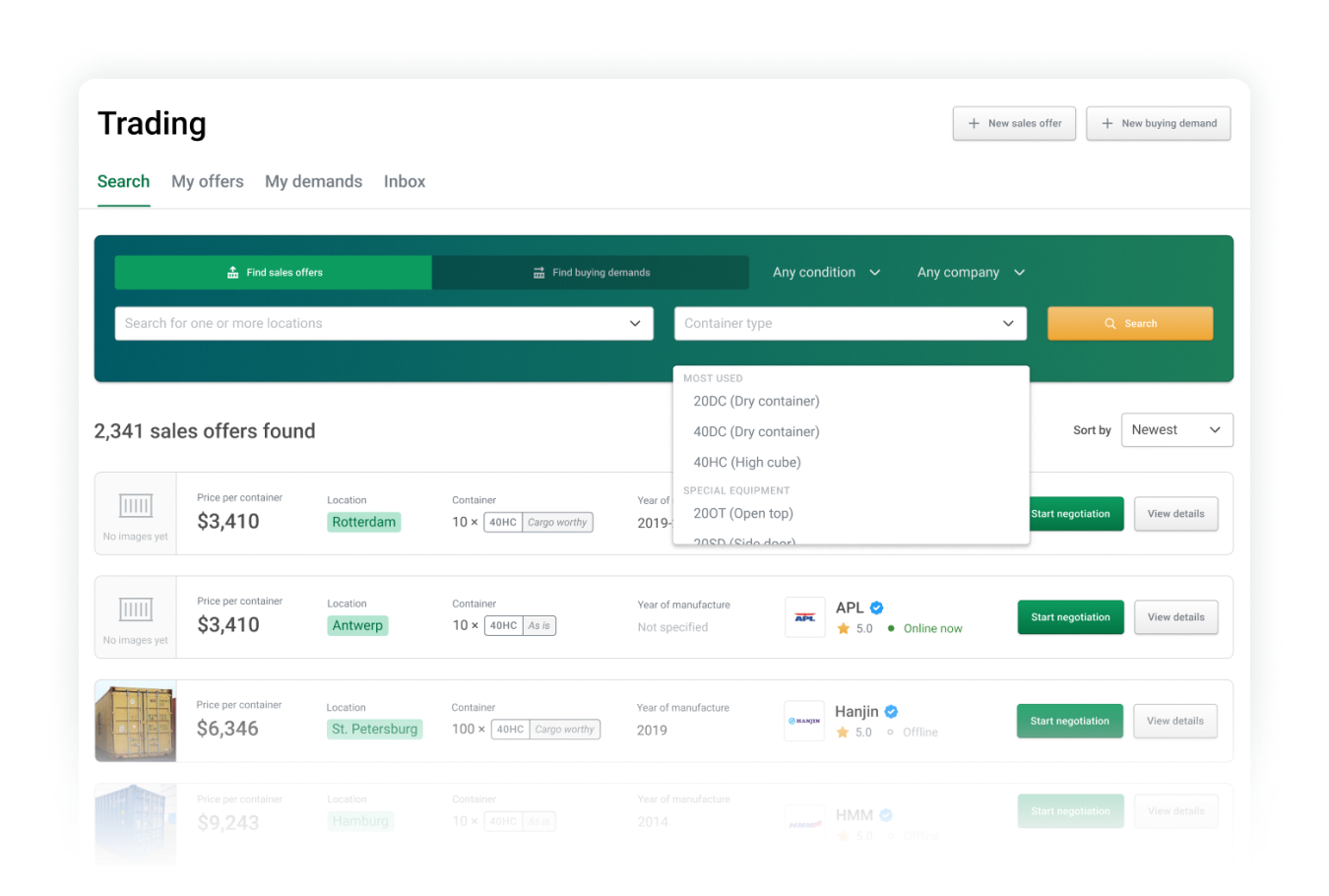 Have everything in one place
Negotiate directly with other members to secure best prices and check the container price development before you make an offer. We protect and manage your payments and support you with our experienced service team.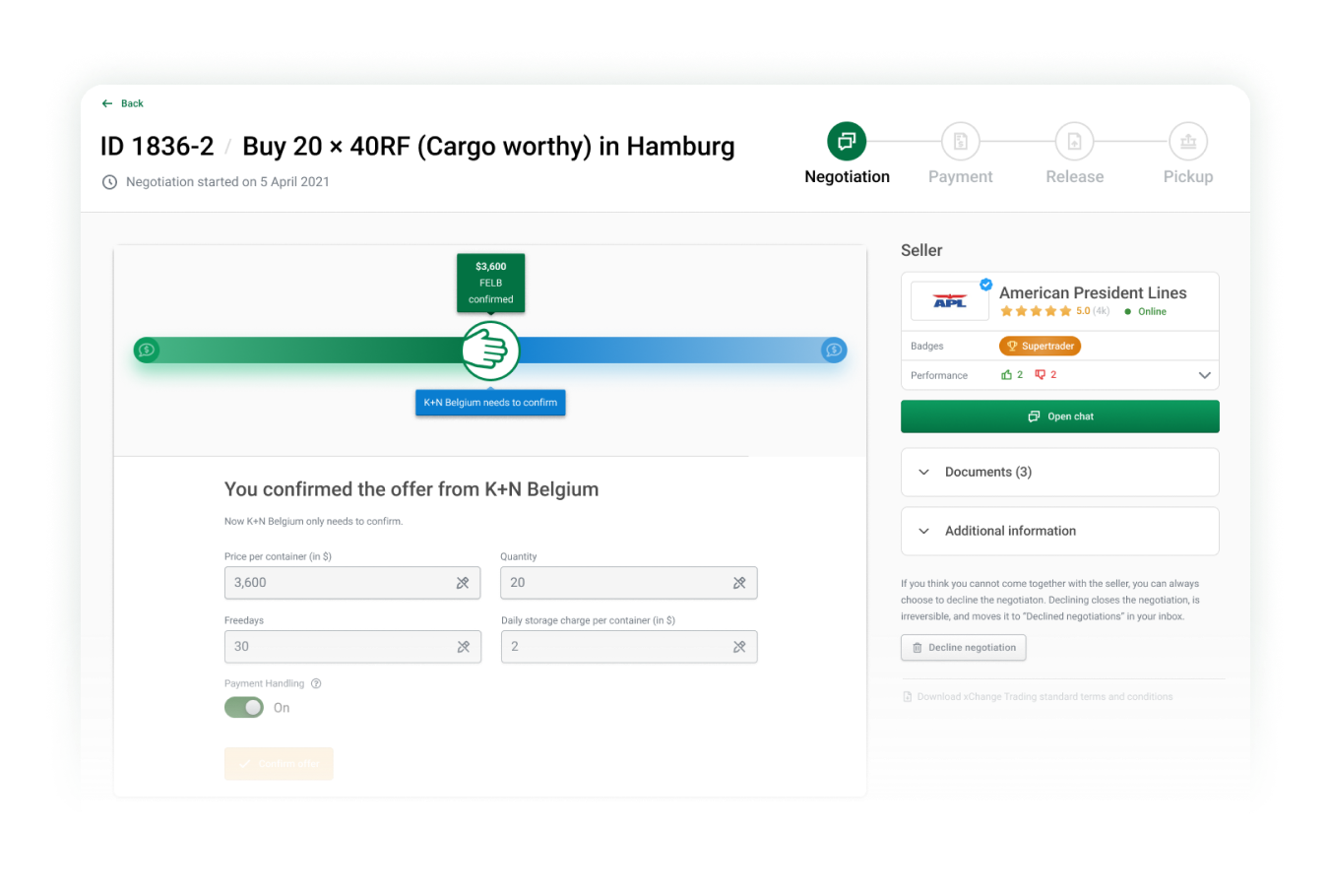 Most popular locations to buy containers
Click on the top results below or click here to browse through all locations
Increase revenue with Super Concierge
With SuperConcierge, we take full ownership of your buying demands and sales offers. Your xChange Manager will manage your account and negotiate with partners – all it takes from you is one weekly meeting to align on strategy and price limits. On average, Super Concierge increases the revenue you make through xChange by 23%.
Simple and predictable pricing
Sign-up now for $190 /month to buy & sell containers online without a limit on our neutral online marketplace or select the free plan to activate your buying only account.
Basic
Free
No minimum membership period
---
Limited to container buying only

3.85% payment handling fee mandatory

No limit of buying searches and transactions

Upgrade to full trading tier possible

-
Activate Now
Professional
$190.00
Price per month, 6-month minimum membership period
---
Buy and sell containers (no limit)

0$ transaction costs

Unlimited number of offers or demands

xChange payment handling possible

-
Activate Now
Know who you buy & sell from, trade without commission and get started on our neutral marketplace. Talk to an expert now: