Buy & sell containers without commission on xChange
Find containers from certified partners, advertise your stock and know your counterpart. Check availability now:

"The xChange Trading Marketplace is a great addition to our traditional sales channels. We just upload our sales offers while xChange takes care of growing the network of buyers for us."
Rogier Vervoort, Managing Director & Owner 
Grow your Partner Network
Have global buying & selling options available and gain market transparency within seconds. Find the containers you're looking for and activate the market scanner to get notified about new offers that fit your needs.
Negotiate deals seamlessly
Negotiate directly with other members online to secure best prices and to determine free-days or storage charges.
We protect your payments to be always on the safe side and assist you on transactions with our experienced service team.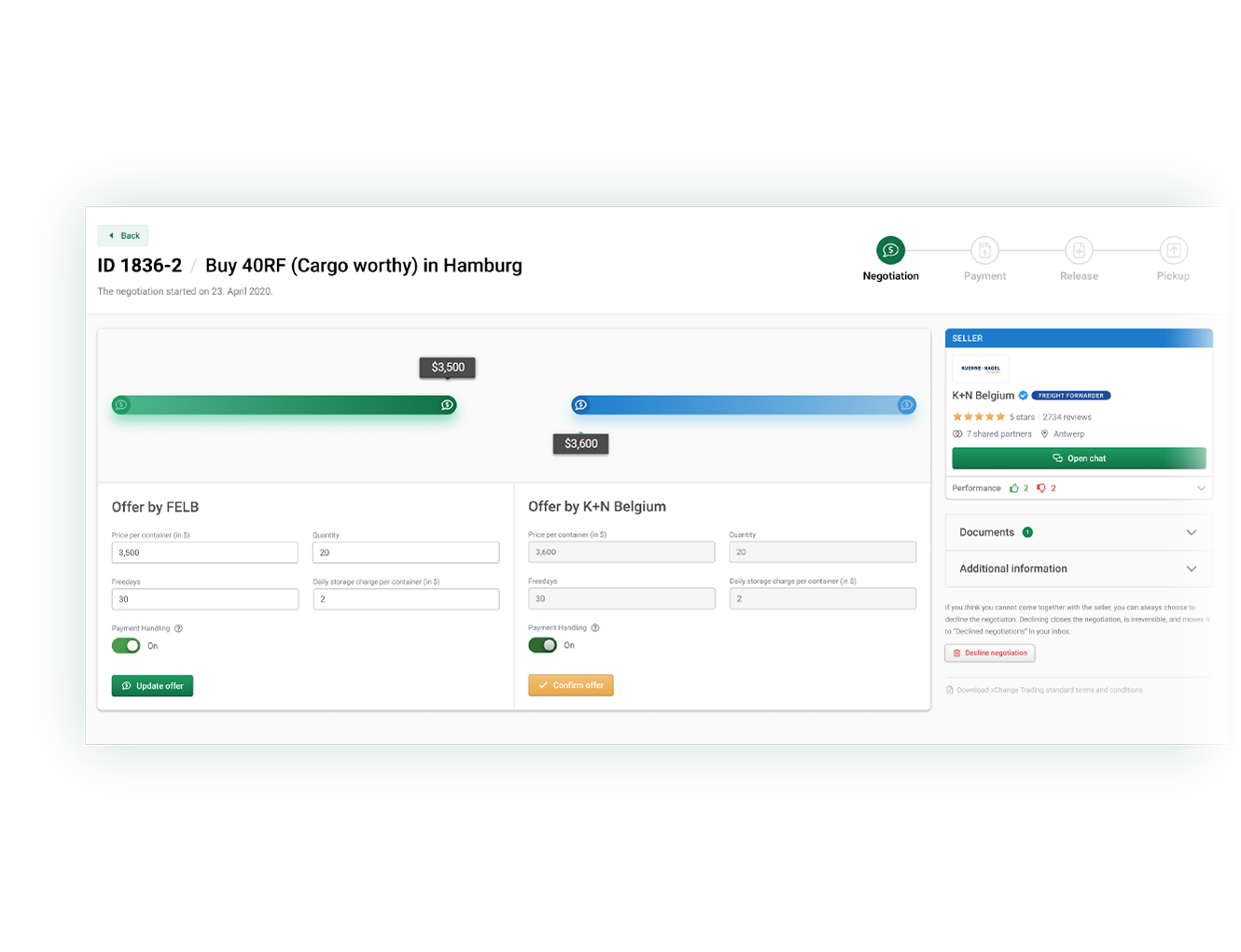 Manage all your transactions in one place
Automated invoicing, pick-up monitoring and important documents, now you have them perfectly attached to every deal. In case of process support needed, use the xChange service team as your reliable partner.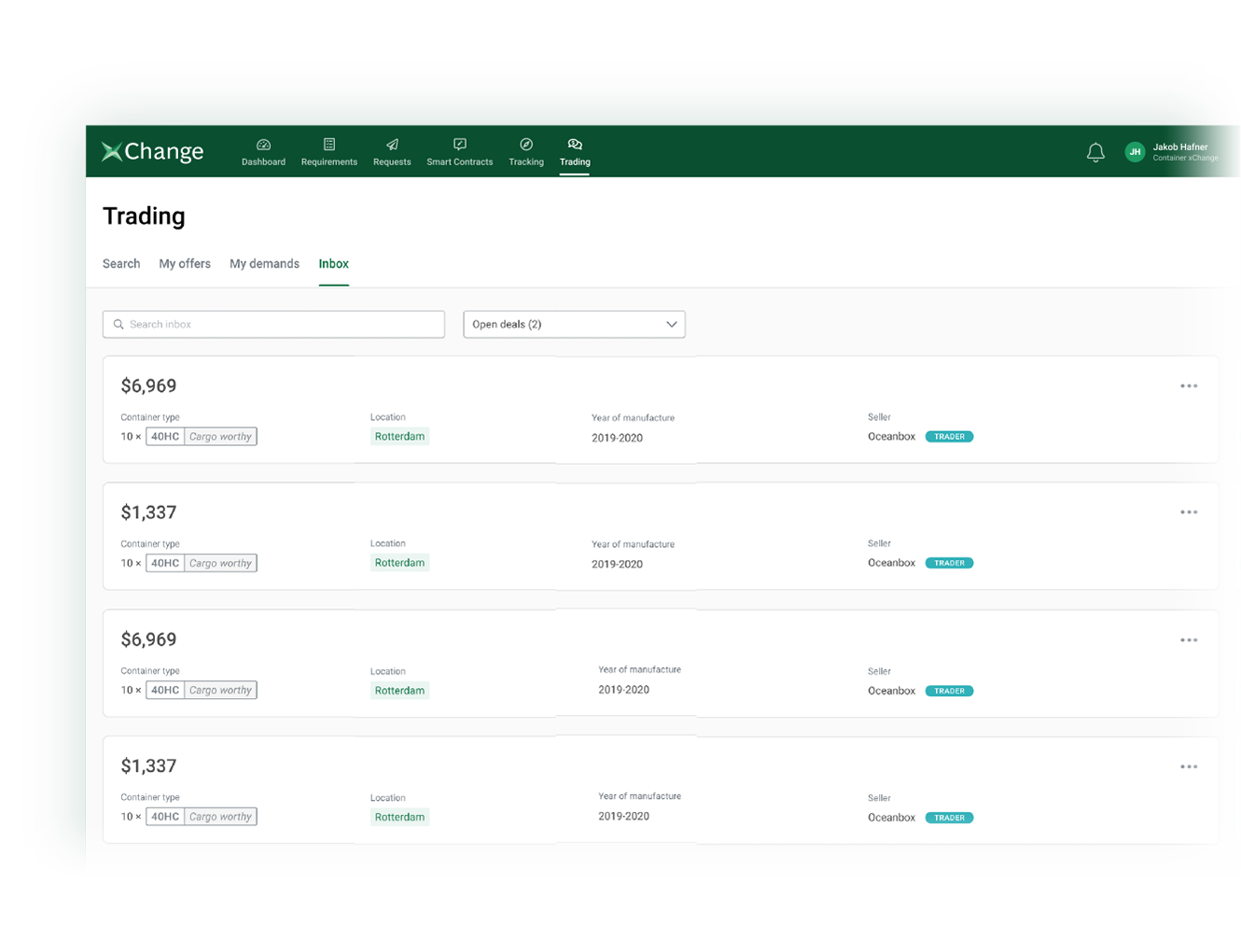 Simple and predictable pricing
Sign-up now for $190 /month to buy & sell containers online without a limit on our neutral online marketplace or select the free plan to activate your buying only account.
Basic
Free
No minimum membership period
---
Limited to container buying only

3.85% payment handling fee mandatory

No limit of buying searches and transactions

Upgrade to full trading tier possible

-
Activate Now
Professional
$190.00
Price per month, 6-month minimum membership period
---
Buy and sell containers (no limit)

0$ transaction costs

Unlimited number of offers or demands

xChange payment handling possible

-
Activate Now
Know who you buy & sell from, trade without commission and get started on our neutral marketplace. Talk to an expert now: