50,000+ containers to buy or sell globally

Buy and sell containers without commission from 1500+ vetted partners on our global, container trading marketplace. Check availability now:

"The xChange Trading Marketplace is a great addition to our traditional sales channels. We just upload our sales offers while xChange takes care of growing the network of buyers for us."
Rogier Vervoort, Managing Director & Owner 
Grow your partner network
Find containers to buy and sell globally and gain market transparency within seconds. Find the containers you're looking for and activate the market scanner to get notified about new offers that fit your needs.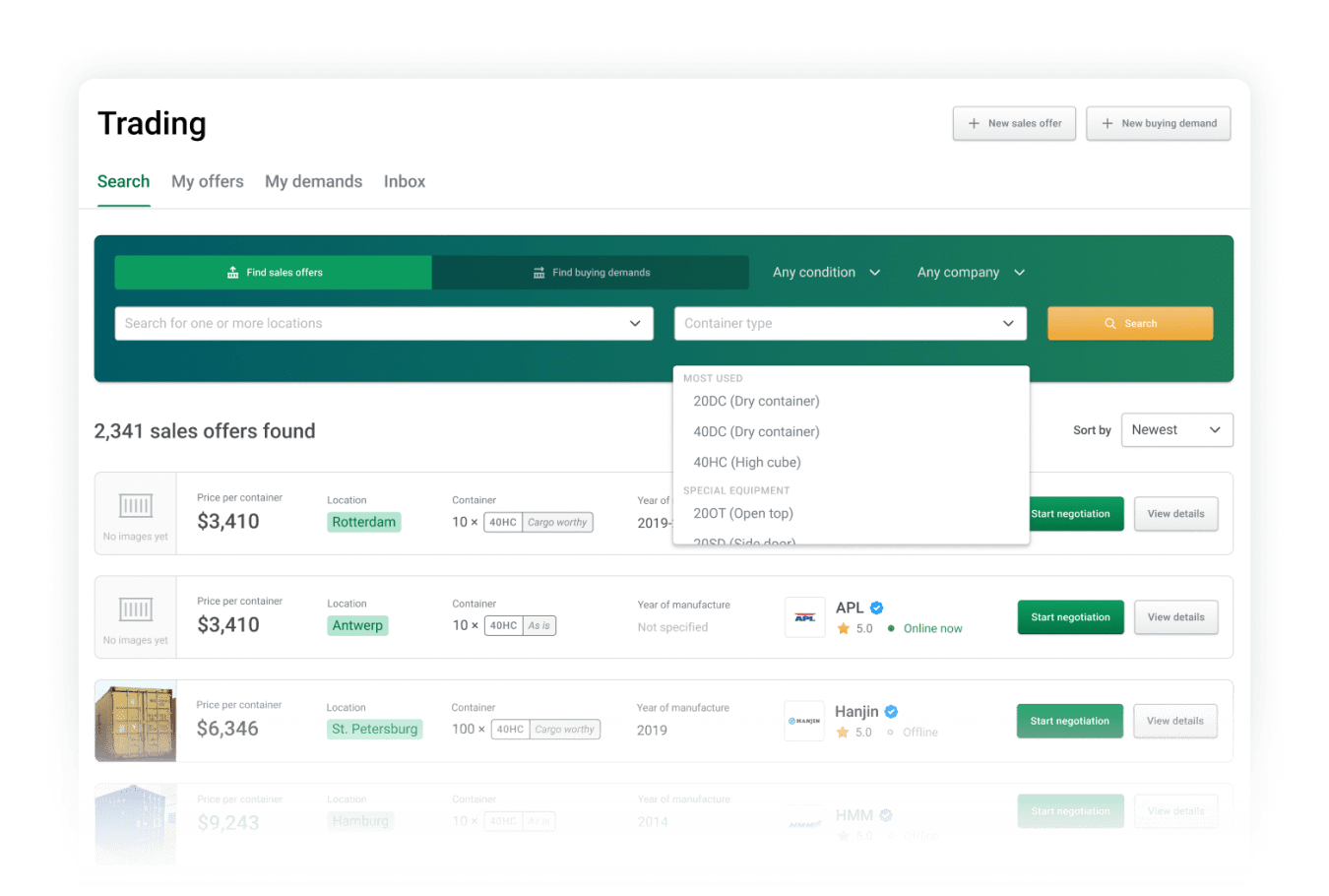 Have everything in one place
Negotiate directly with other members to secure best prices and check the container price development before you make an offer. We protect and manage your payments and support you with our experienced service team.
Most popular locations to buy containers
Click on the top results below or click here to browse through all locations
Get Insights to make smart trading deals
Get access to accurate container prices, one-way leasing rates and their development for up to 2 years

Find data for 130 locations globally

Start with a 7-day free trial
Make the most of container logistics with xChange Plus
xChange Plus brings to you customised services offered by experts in container leasing and trading. They help your business grow by studying the liquidity trends and market conditions and pushing deals with available matches on our platform. You tell us your trading and leasing demands over a call each week. We'll take care of the rest!
Know who you buy & sell from, trade without commission and get started on our neutral marketplace. Talk to an expert now: