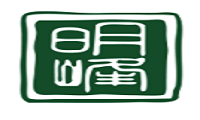 Meihou Kai Group
Fukui , Japan
Founded in 1946
About us
We at Meihokai aim to be a caring medical/nursing facility where anyone can comfortably receive medical care/nursing / nursing care from the standpoint of the user. In October 1946, my grandfather Iwao Kimura opened Kimura Clinic in Tsunai-cho, Tsuruga City with the aim of providing medical care that contributes to the community. December 14, 1965, My father, Kunio Kimura, succeeded at Kimura Hospital with the goal of holistic medical care. Then, I, Akira Kimura (Teruaki), took over the aspirations of my predecessors from February 2000 and became the director. After that, the medical corporation Meihokai was established, and the Long-Term Care Health Facility Riverside Kibi no Mori, the outpatient rehabilitation "Jalan", the home care facility "Meiho", and the Long-term Care Health Facility Kibi no Kaze were established. Kimura Hospital has been transformed into Meiho Clinic. All the staff will make sincere efforts so that you can comfortably receive consistent services from medical care to long-term care in a place where you are accustomed to living.
Meihou Kai Group is an unclaimed profile. Only employees of this company may claim it. Know someone who can claim this page?
Latest Reviews
Have you worked with this company before? Drop them a reference now and help them improve their reputation!
Error: Contact form not found.
Error: Contact form not found.