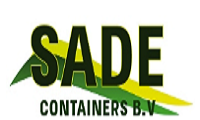 Sade Containers B.V
Amsterdam, Netherlands
Member since 2021
Founded in 2021
About us
The field of buildings and containers company was founded in light of the growing demand in the country for advanced construction, and it has extensive experience in the field of construction. The company specializes in building structures from portable and permanent modular containers and modular structures, from the skeleton stage to the delivery of the key. We at the company believe that building a home is an important experience, so we believe in a personal and fair treatment of the customer, are committed to a long-term warranty and offer the option of a service and maintenance contract that will remove any worries from you over the years.
Latest Reviews
Have you worked with this company before? Drop them a reference now and help them improve their reputation!
Error: Contact form not found.
Error: Contact form not found.