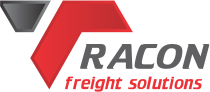 Tracon Freight Solution
Lahore, Pakistan
Member since 2020
About us
For more than 40 years , TFS Freight System has helped companies of all sizes to move their goods across borders, anywhere on planet. TFS Freight System works closely with our clients to customize global supply chain solutions based on the latest in freight forwarding technology. You can rest easy knowing that we'll arrange and manage the freight-forwarding, consolidation, deconsolidation, and distribution of your goods throughout its journey, by any mode of transportation. TFS Freight System is one of the world's leading providers of forwarding and logistics services,specializing in sea freight, air freight, land & railway shipments closely cooperates with selected partners globally. We are ready to put ourselves to the test and demonstrate how we find the solutions and range of products and services can contribute to the success of your business.
Latest Reviews
Have you worked with this company before? Drop them a reference now and help them improve their reputation!
Error: Contact form not found.
Error: Contact form not found.