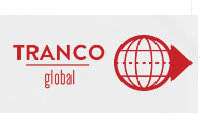 Tranco Global
Tennessee, United States
About us
Over the years they listened to customers and employees alike, expanding their services to better accommodate the needs of the market. This required developing additional supply chain solutions for domestic transportation, warehousing, distribution, supply chain management, and real-estate services.
Tranco Global is an unclaimed profile. Only employees of this company may claim it. Know someone who can claim this page?
Latest Reviews
Have you worked with this company before? Drop them a reference now and help them improve their reputation!
Error: Contact form not found.
Error: Contact form not found.