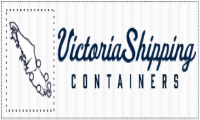 Victoria Shipping Containers Inc
OTTAWA, Canada
Member since 2021
Founded in 2020
About us
Welcome to VictoriaShippingContainers.ca. We sell great new and used shipping containers and deliver them in and around Victoria, BC and all the way up Vancouver Island. Like many industries, the shipping and logistics industry is unpredictable and suffering from the effects of ultra-inflation. This has resulted in an extremely large increase in shipping container prices. While we understand how this might come as a shock, we can assure you that these increases are not our doing. Please call us for the latest pricing as port prices fluctuate daily. As a direct purchaser from the largest shipping companies in the world, we have been given the opportunity to purchase bulk lots of the best quality shipping containers at great prices. We offer more container placement flexibility and reduced risk of property damage by delivering all of our containers using crane trucks and our prices include the cost of professional delivery. The quality of shipping containers can vary greatly depending on whom you are buying from. While the majority of vendors market their containers as being Wind and Water Tight, this is often far from the truth. Shipping container repairs are very expensive so avoid costly mistakes by checking out our shipping container grading guide to see the difference between an as-is container, Wind and Water Tight container, Cargo Worthy Container, an IICL container or a new / one-time-use shipping container.
Operational Performance
0 transactions within the previous 12 month
Latest Reviews
Have you worked with this company before? Drop them a reference now and help them improve their reputation!
Network memberships


Error: Contact form not found.
Error: Contact form not found.