Majority of countries will not allow the import of goods if the shipping containers have not been fumigated at the pickup location. Now let's discuss what it means and why is it so important for global safety.
When the cargo is packed, loaded and ready to be shipped from one location to another, there might be some other "passengers" in the container, that no one has invited. You guessed it right – the pests, termites, and many other harmful living organisms that have a real potential to transfer diseases. And that is why it is mandatory in most countries to fumigate the containers before they are loaded on the ship for moving. 
Fumigation is a method of killing, suffocating or poisoning the pests within a specific area by using fumigants. After the process licensing authority will issue a certificate that should accompany the cargo to another destination. Certificates confirm that packaging has been fumigated. They contain details such as treatment purpose, fumigants used, and temperature range.
Fumigation is compulsory for international transit. It is required either under the IMO International Maritime Dangerous Goods Code or by national laws.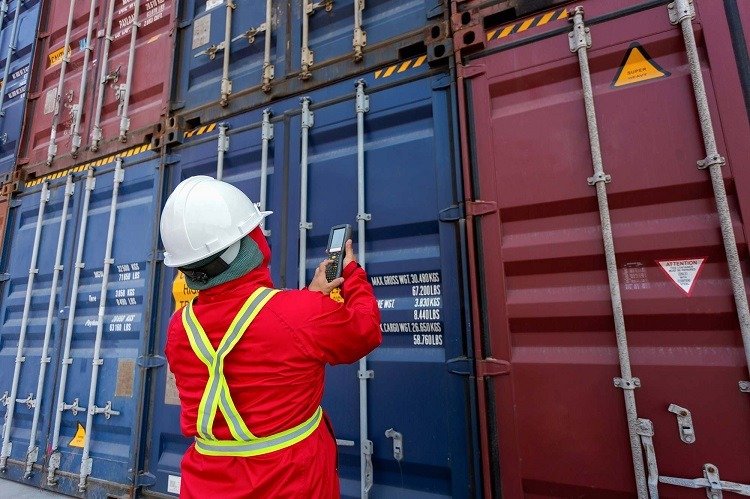 Fumigation Process 
Wooden packaging is considered as the most vulnerable to the parasites. As it is a welcoming environment for the quarantine pests to live in or lay eggs. Asian Lady Beetle, Toxic Cane Toad, Asian Gypsy Moth are the few species that made headlines after travelling through continents. They have created major threats once introduced to the new ecosystems. That is the reason why wooden packaging is the main target of fumigation.
Fumigation process may vary in time, depending on what type of gas is used in the dry treatment. According to Gafta, fumigator must advise the appropriate efficacy criteria with the required minimum effective dosage, method of treatment and exposure time. So, all you need is to hire a professional. 
There can be 2 types of fumigations: 
Full Container Load Fumigation: FCL happens when a full load of exported goods inside the shipping container is fumigated. The fumigating gas is held in the container for some time before being ventilated. The gasses circulating inside the container is more effective. After this, doors are sealed and containers are ready to be dispatched.
Loose Container Load Fumigation: Sometimes goods that need to be fumigated are not occupying the whole container. Therefore they are kept separately. Fumigation happens under gas-proof sheetings. Cargo is kept under the sheet for a while and after a couple of hours, space gets ventilated. 
It is also possible to fumigate the empty container even before it is stuffed. 
When container fumigation is not necessary
Fumigation is not necessary for cardboards, plastic pallets, or any other non-wood, "man-made" material. Therefore, shippers prefer to use plastic packaging and get away with fumigation time and fees.
Nowadays, UN agency, ISPM-15 has regulations on a place to prevent the spread of non-autochtonous parasites. 
Some of the exemptions are: 
Presswood Pallet

– made with sawdust, wood shavings, recycled wood and wood wool.

Plastic Pallets

– plastic Mondipal pallets are fully free of any ISPM-15 laws and regulations.

<6 mm Wood Packaging

– Wood packaging material made entirely from thin wood (6 mm or less in thickness).

Wood Packaging

– Wood packaging made wholly of processed wood material.

Euroblock Palletblocks

– wood fibre export pallet blocks 100% ISPM-15 proof.

Barrels

– Barrels for wine and spirit that have been heated during manufacture.

Gift Boxes

– wood components permanently attached to freight vehicles and containers.
To check if your wooden packaging complies with the ISPM-15 regulations you can visit their website.
Container fumigation rates
To ensure the safety of your cargo, you will have to arrange the fumigation services yourself. And pay the charges. According to Freightos, the fees that you pay to the fumigator covers haulage from the exporter's premises to the port/warehouse. Sometimes, it might also include a fuel surcharge. 
Rates are different based on the region. But to get an idea, we can look at some prices offered online by various container fumigation services. 
For example, 2-3 hours of the heat treatment of the wooden pallets, might cost you $60. But when it comes to gas treatments, it's more expensive. Have a look at the table below:
| | | |
| --- | --- | --- |
| | 20FT container:  | 40FT container: |
| Fumigation @ G.A.S or Khapra rate extra CH3Br | $145 | $300 |
| Fumigations, incl lifts (Methyl Bromide) | $340 | $525 |
| Fumigation, incl lifts (Sulfuryl Fluoride Profume) | $450 | $650 |
Prices might be different in regards to the status of the shipment as well: is it exported or imported goods? 
LCL Fumigation (Export)

For the first 3m

3

$170

Per m

3

thereafter

$65

LCL Fumigation (Import)

For the first 3m

3

$155

Per m

3

thereafter

$60

LCL Fumigation @ Gas Rate

For the first 3m3

$185

Per m3 thereafter

$85
But after all, to know exactly how much it will cost your company to fumigate a container, you will have to approach the service providers. For price and time calculations, they need to know your container type and size, amount and nature of the cargo inside and type of required fumigants.
Safe cargo all the way
As we already agreed, fumigation is an important step into creating a safe environment for transportation. But you can not always prepare for unforeseen circumstances. For all the other there is container insurance. 
That is why Container xChange offers comprehensive coverage for total loss, constructive total loss, general average and mysterious disappearance. Lower transportation risks. Click on the banner below and get the container insurance.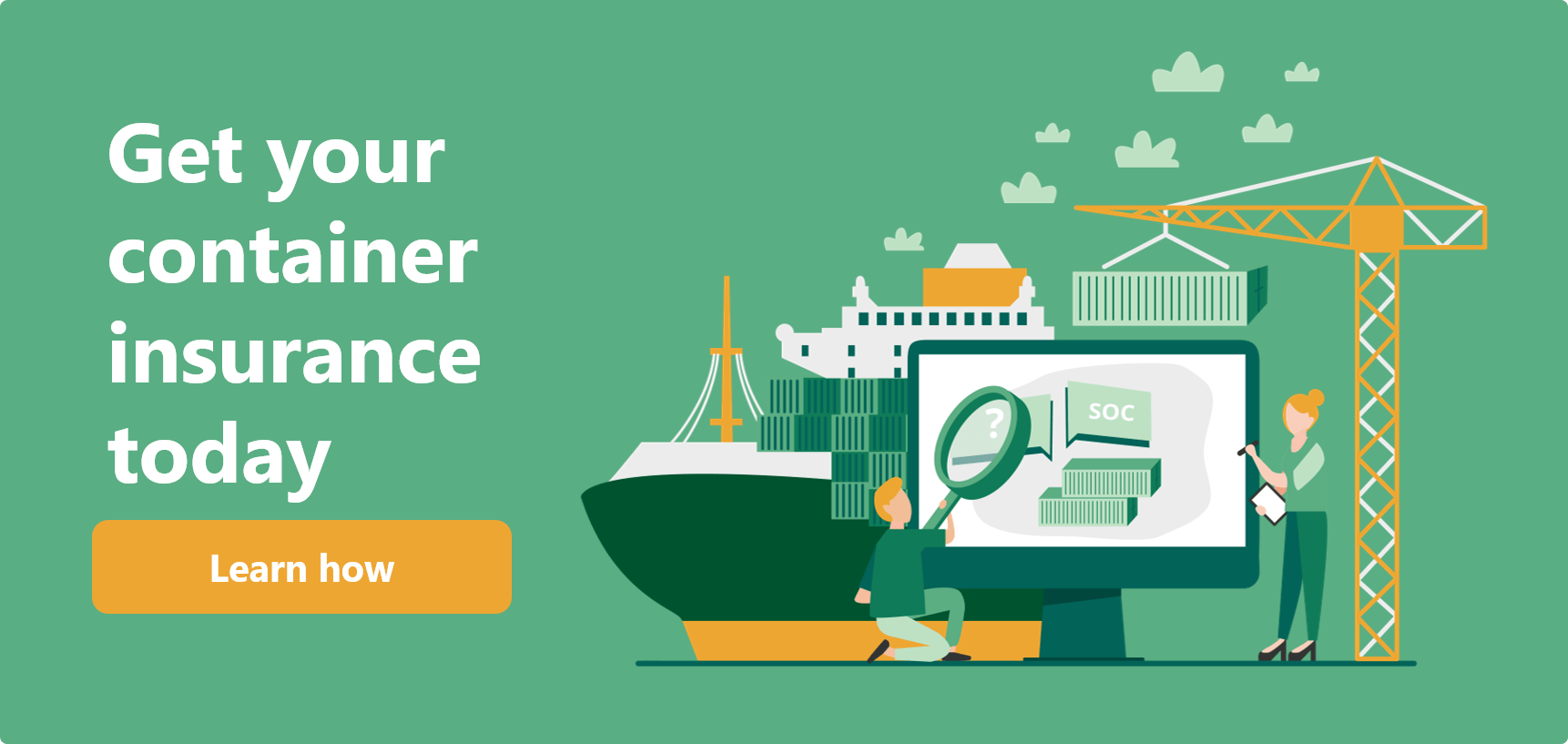 Summary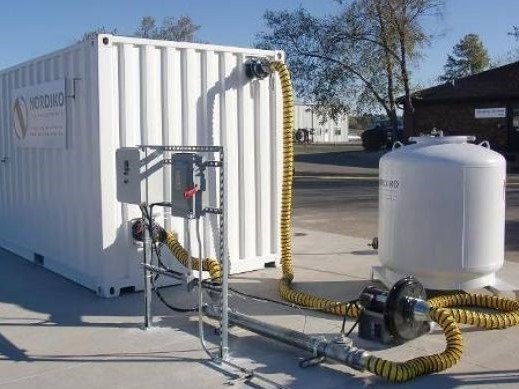 Article Name
Container Fumigation | Types, Exemptions and Rates
Description
Majority of countries will not allow the import of goods if the shipping containers have not been fumigated at the pickup location. Now let's discuss what it means and why is it so important for global safety.
Author
Publisher Name
Publisher Logo