About Neptune Global Logistics
Established in 2002, Shenzhen Neptune Logistics is a freight forwarding company that specializes in international multimodal transport, particularly railroad, ocean shipping, and air transportation from China to Russia.
The company is known for their creative logistics flare and is devoted to providing personalized and highly competitive logistics solutions for their customers.
"We found a way around China's one-way container shortage with xChange"
Rewind back to 2019, Neptune Logistics faced an alarming one-way container user shortage in China. They needed to expand their partner network globally and find only reliable partners who would like to use their empty containers. But most of their resources and connections were limited to the Chinese market, making it nearly impossible to expand internationally. And that is when Neptune's quest for a solution began.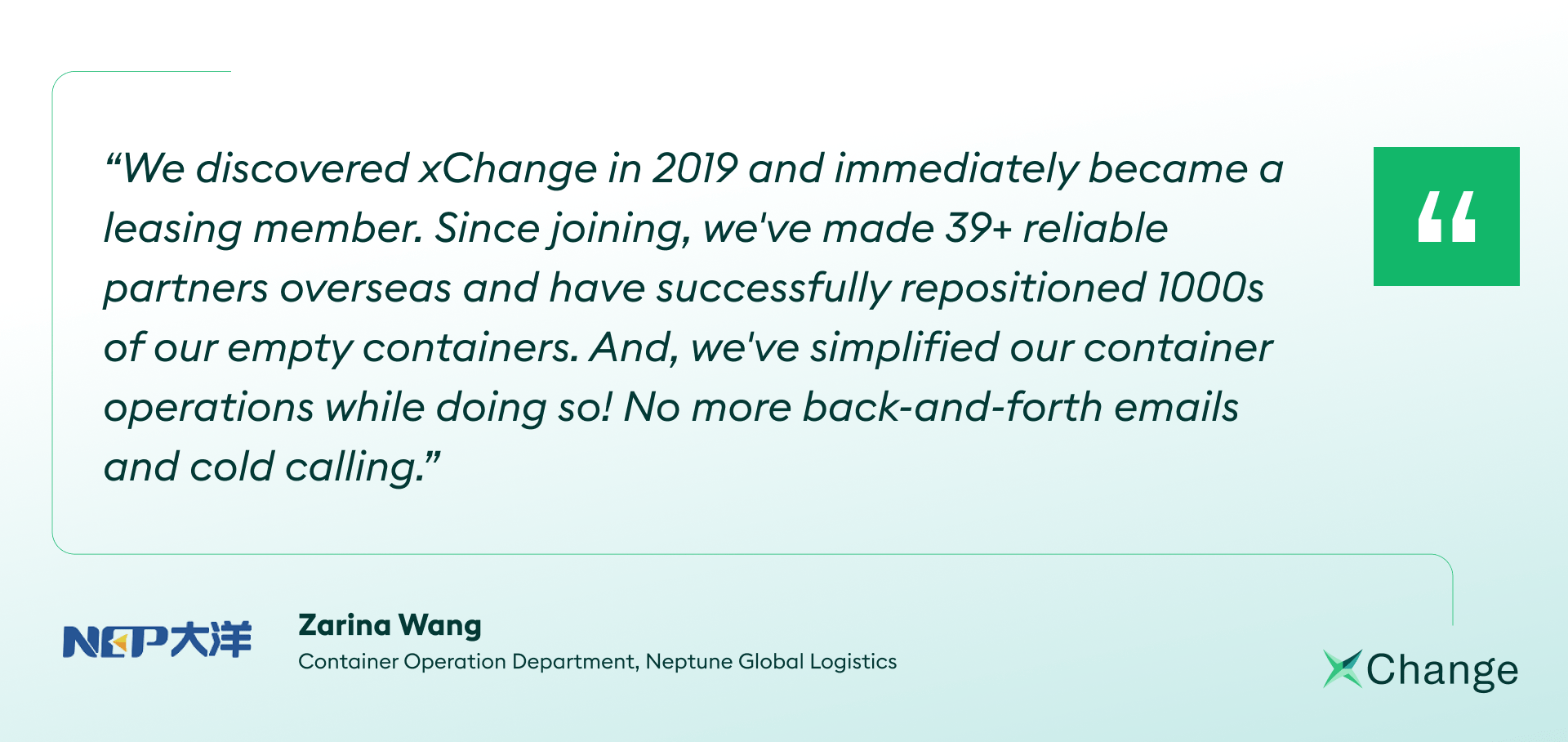 "Partner reliability and payment security with xChange"
Being a loyal member of our leasing platform for 4 years now, here are the top 4 things that Neptune Logistics love about us:
1. Companies have been certified on the platform, so we can make deals with only reliable partners
2. We get payment security and credit is guaranteed
3. The platform is convenient and easy to use
4. Using xChange helps us a lot in new business development
See how 1500+ members (from small businesses to enterprise) are seeing value with xChange, 100% free and no credit card required.