Port congestion has been a long-standing problem for maritime logistics and continues to affect the shipping industry till this day. But, why does it happen, who does it impact and what can you do to protect your business when it occurs? Read on to find out the hows and whys.
Port congestion happens when a vessel arrives at a port in order to load or unload cargo, but is unable to berth, therefore it has to wait outside at the anchorage. Think of it like traffic; there is an underlying problem which causes a domino effect, leaving you in what seems to be a never ending waiting line.
This usually occurs when a port or terminal is overbooked and can't accommodate all the vessels coming in. So when the vessel arrives to complete its duty and the terminal is unavailable, it has to queue up and wait for berth to be available next. This is an ongoing frustration for ship operators and has a negative impact on the shipping industry. Let's take a look at the effects:
Impact of port congestion on the shipping industry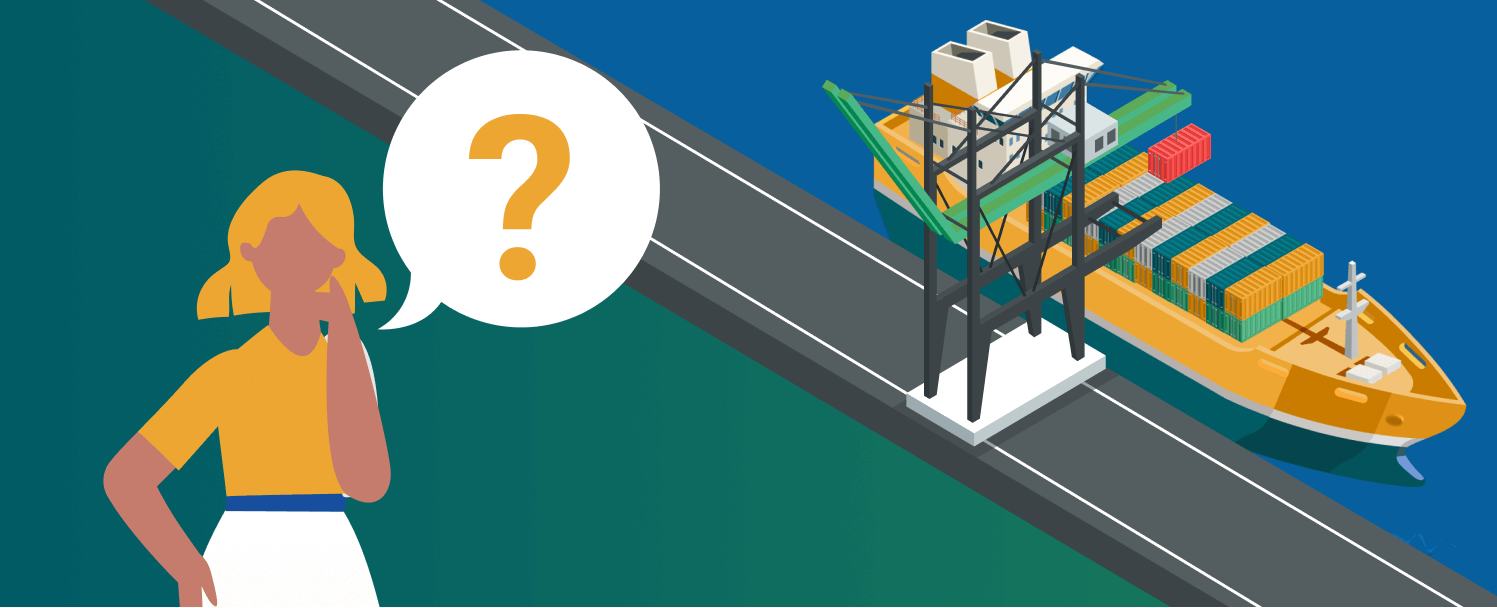 Let's begin by talking about why port congestion matters? You see, widespread port congestion has a direct impact on supply chain management. Some carriers become frustrated and reroute, which means they may skip some important stops. In shipping terms, this is also called as blanksailing.
Global supply chains are collapsing due to several blockages, and a labor crisis in many industries is no help at all.
Not to mention how it can throw planning straight out of the window. Some carriers work on a schedule, and due to port congestion, their schedules may be disrupted. This can cause delays in cargo delivery, costs and shipping time.
So what are the main causes for this traffic? Let's have a look at some factors that are driving port congestion:
5 main factors that drive port congestion
There are many factors that cause port congestion, however, there are a few that stands as the main drivers. So let's look at five main factors below:
Low infrastructure capacity – Port infrastructure simply can't deal with the amount of containers being received. This is due to lack of resources, labor, space and equipment.
Increased consumer spending – Covid-19 has had long lasting effects on the world. A harsh lockdown led to more online orders, this trend can still be seen. This means that more shipments need to be carried out which can cause a terminal backup.
Unforeseen events – Certain things may be out of our control, such as weather implications, theft and accidents. These unforeseen situations can contribute to delays and congestion.
Lack of digitalization – Digitalization increases efficiency. If the maritime adapts to be more digitized, then communication about port capacity will be streamlined, informed and handled more effectively.
Customs clearance – Some custom clearance procedures can be extremely strict, therefore not many requests are cleared. This leads to things like low productivity and delayed flow of goods.
Other causes for port congestion
Lack of Labor: Towing, pilotage, and clearing the ships of the port. All these tasks require workers. And the port might not have enough workers to be able to keep up. But workers are also known for leaving the industry – especially because of low wages and mistreatment. At the same time, workers also go on strikes demanding better pay. All of this means an unstable workforce and work that isn't done on the ships.
Loading and Unloading Equipment: More and more ships have to find space at the ports. That means the demand for loading and unloading equipment is raising. Something the ports might not always be capable of withstanding.
Weather: Weather, which is also an unpredictable phenomenon can cause congestion. For instance, ice formations in winter.
How to avoid port congestion in 4 simple steps
| | |
| --- | --- |
| Step | Explanation |
| Try different port locations | Considering a different port location might mean a longer inland transit, but it's better than leaving your cargo stuck at a congested port. |
| Be flexible  | Try different methods of freight, such as land, air or railway, to avoid terminal backups |
| Cargo redistribution  | Your business can improve supply balance by negotiating with different ocean carriers who have connections with terminal operators in several ports. |
| Virtual warehousing | Circling back to digitalization, managing your inventory can be a lifesaver. Track supply and demand during inland transit for efficiency.  |
Globalization has been a major contributor to the increase in World Logistics. The technology is developing. The global production is multiplying. All of this leads to more cargo, that needs to be distributed around the globe. This increase in demand has skyrocketed the level of goods being transported in all directions contributing to Port Congestion eventually.
Conquer port congestion with SOC containers on xChange
Another way to cut costs and beat the demurrage and detention charges from crippling your finances, is to choose an SOC container. If you're well-versed in the industry, you'll know that shipper-owned containers enable you to have more control and independence over your box.
What does that mean for you? Well, let's just say that even if ports are backed up, you'll skip the demurrage and detention charges. With an SOC container, you are in control, so no added pressure to return the container on time, which means no D&D costs! If you're curious about D&D and want to know more about what's happening in the market, read our official Demurrage and Detention report here.
With SOC containers, you'll have:
Better control of supply
Ownership control
Cost control
Want to find SOC containers? No problem. At Container xChange, we have a variety of SOC containers to suit you. Simply click on the banner below and start the process.
Summary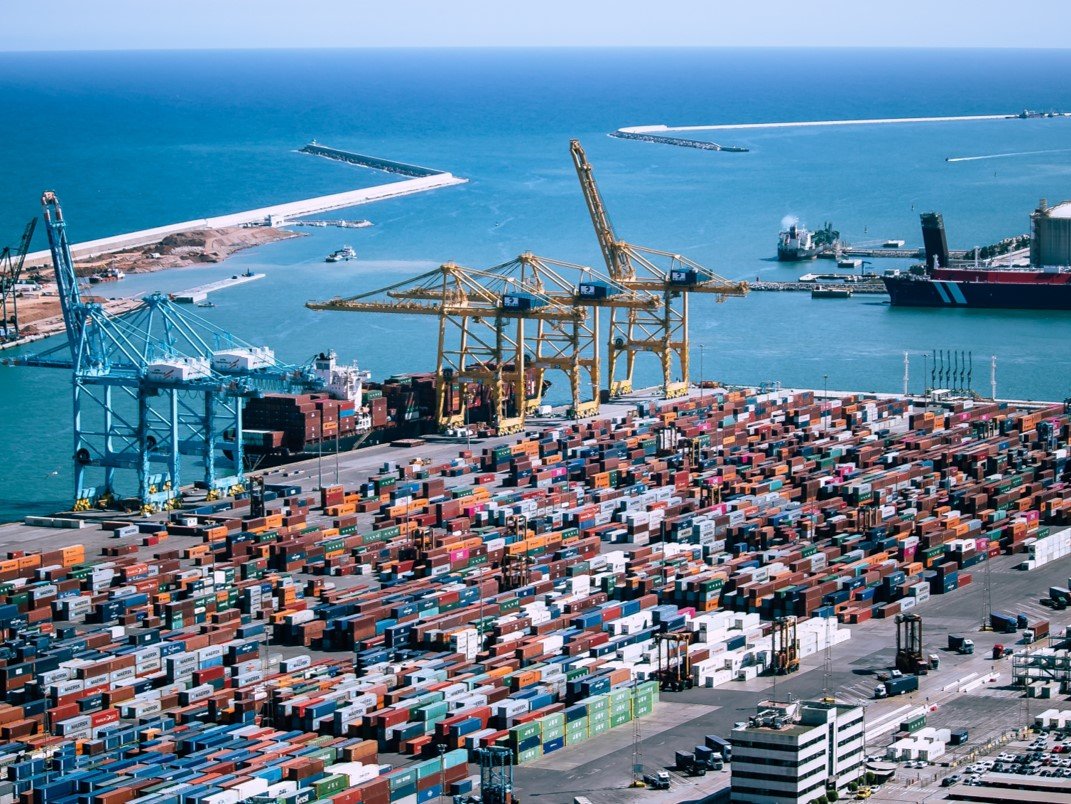 Article Name
Port Congestion: What Does it Mean? [+Common Causes]
Description
Port Congestion is a big threat to Maritime Logistics. Congestion increases operational costs and scheduling problems. Learn more about how we can reduce it.
Author
Publisher Name
Publisher Logo