Containers have made it possible to ship all types of goods. But, if you have to ship temperature-sensitive or perishable goods, then a conventional box may be of no use to you. If only there were a refrigerated container that could preserve your cargo. Well, what if we tell you there is? And it's called a reefer container.
Reefer containers have played a vital role in the Covid-19 crisis. As the nations entered into lockdown, reefer containers made it possible to ship food, medicines, and vaccines wherever needed. Designed to carry such temperature-sensitive goods, reefers are, undoubtedly, one of the most important container types out there. 
Naturally, they're in high demand. But, you can easily find reefer shipping containers on xChange. On our online marketplace, you can directly get in touch with the sellers of all container types. More than 800+ members are using our platform daily. 
All you have to do is enter your requirements for the containers you want and hit the search button. You'll instantly receive a list of offers from all around the world. Compare, negotiate, and book the containers in a few easy steps. 
Are you wondering if it's that easy? Give it a try right now. Use our trading public search to see your buying options for containers today. Just submit your location and equipment type, and get a list of genuine deals from vetted container sellers. Start now!
Do you want to buy a single container? Then try out our basic trading membership – it's ideal for exactly your needs.
What is a reefer container? 
A reefer container is a specialized container that carries temperature-sensitive goods at regulated cold temperatures. Built to work as a large refrigerator, the container type can usually maintain a temperature range of -30°C and +30°C. So, you can easily use a reefer container to transport frozen, chilled, or cold goods.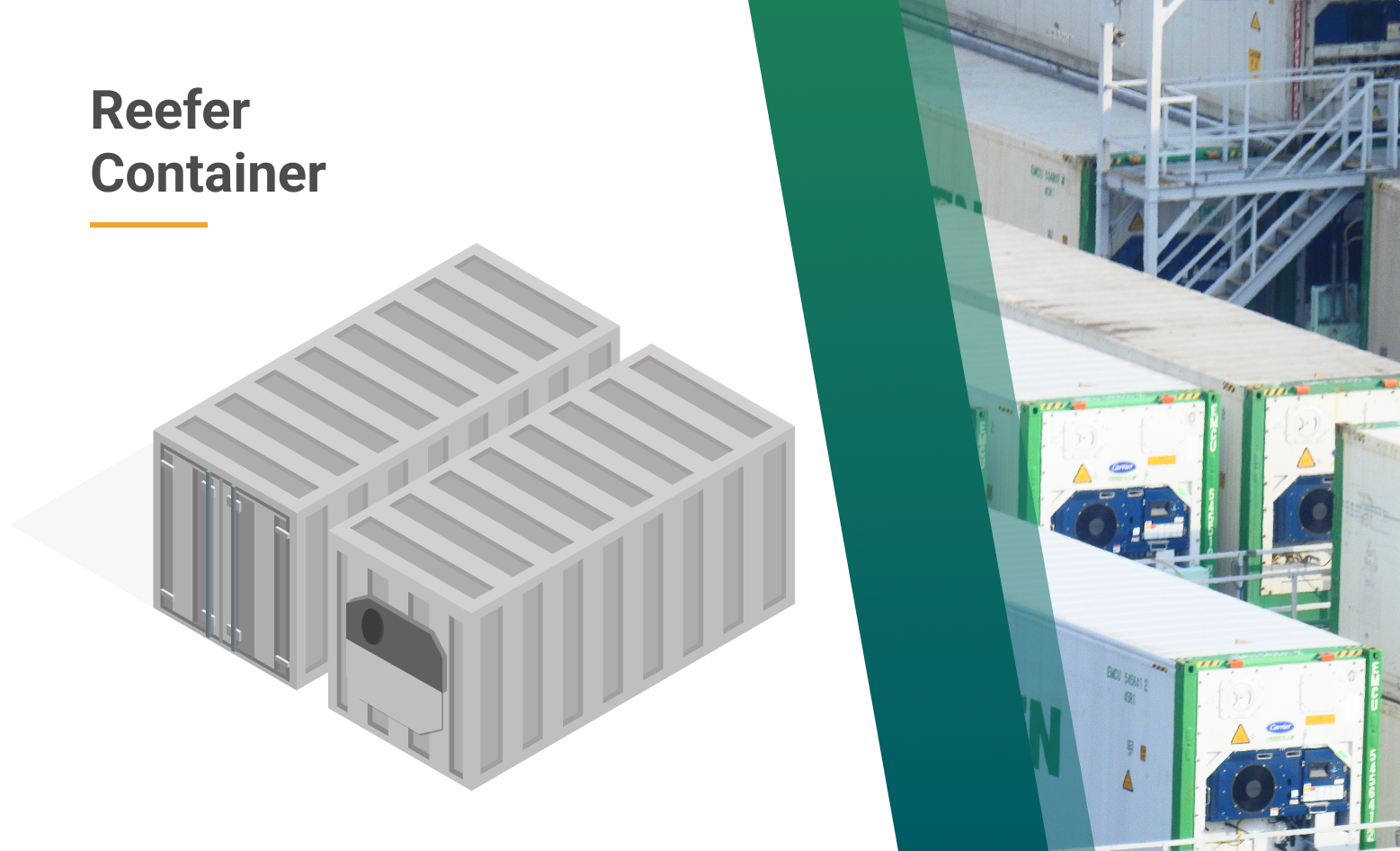 A reefer container comes with a refrigeration unit on one end. When connected to a power source, the unit fills the container with chilled air. The airflow maintains the desired temperature, making a reefer container perfect for storing food items, pharmaceuticals, plants, and other temperature-controlled goods. 
Let's look at the uses of reefer shipping containers in detail. 
What is a reefer container used for?
A reefer container ships goods at cold temperatures but it's also widely used for dry cargo. Let's look at the two contradicting uses of reefer shipping containers. 
For shipping refrigerated goods
If you've been to the frozen and chilled section of your grocery store, you'd have seen an assortment of food items from all over the world. From scrumptious Australian beef, creamy European cheese, exotic Indian fruits to ready-to-eat American canned food, you get them all in one place. Have you ever wondered how they make it to your neighborhood store? 
 All thanks to reefer containers! Reefers ship perishable food items that require refrigeration. Some of the most commonly shipped food items are: 
Meat (frozen and chilled),

Seafood

Fruits and vegetables 

Milk and dairy products

Processed food 

Juice and beverages

Wine, etc.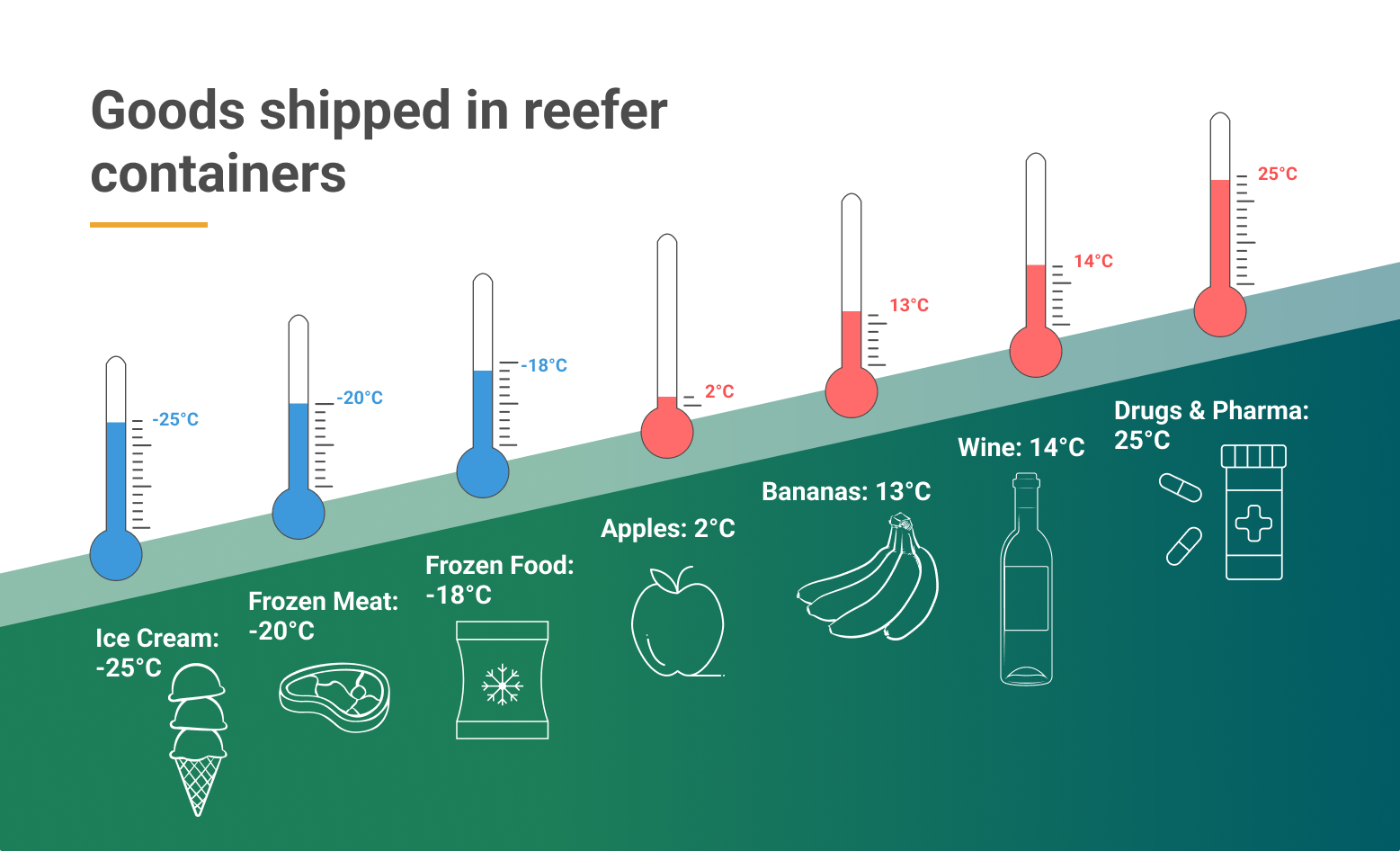 For shipping pharmaceuticals 
Drugs and pharmaceuticals are also primarily shipped in a reefer container. Pharmaceutical companies lose millions of dollars due to cold chain losses every year. Therefore, it's necessary to preserve medicines at cold temperatures. 
And by now, we can confidently say that using a reefer container can ensure that. We've seen the crucial role reefers played in delivering medicines and vaccines during the pandemic. 
So, you know how reliable reefers actually are. And if you're looking for the container type to keep your perishables fresh, then your search ends at xChange. You can easily buy, sell, and lease reefer containers on our online marketplace. And you can do that at a price that suits you the best!
Our platform has hundreds of companies leasing and selling their containers. If you're looking to lease one, you can find reliable partners like Seacube on our platform as well. Are you looking to lease the most advanced reefers in the market from Seacube? Head over to our platform to get your hands on these bad boys! You can also buy reefer shipping containers from a host of sellers on our platform. Start with a quick demo session with our experts. They'll give you a free tour of the platform and answer all the questions you may have.
For shipping dry cargo
Well, a reefer container isn't built to ship dry cargo, but it still does. In fact, you'd be surprised to know how regularly reefers carry dry cargoes. All you've to do is deactivate the refrigeration unit, and voila! Your reefer is now a standard dry container. 
Non-operating reefer (NOR) is a refrigerated container with refrigeration turned off. Now, why would anyone want to do that? The answer is to make the most of repositioning. 
The nature of the trade is such that almost every third container in the world is shipped empty. And the cost of moving empty containers from a location of surplus to deficit costs the industry more than $20 billion annually. Read this blog to know more about empty shipping containers. 
To prevent incurring such a whopping loss, container owners and carriers use NORs on their return journeys. If you're leasing NORs, then you'll get a price incentive, as the loading space of a NOR is less than that of a dry container.
Now, you can go ahead and opt for NORs for shipping. Or you can actually use the container type best suited to carry your cargo. On xChange, you can find dry containers, flat racks, open-tops, double doors, side-doors, hard-tops, and tank containers, among others. Want to explore the trading marketplace? Click on the banner below!
How does a reefer container work? 
You must've learned by now that a refrigeration unit is pivotal for maintaining cold temperatures. But several other features work together for reefers to function. Let's take a few minutes to understand the beauty of it all. 
Maintains cool temperature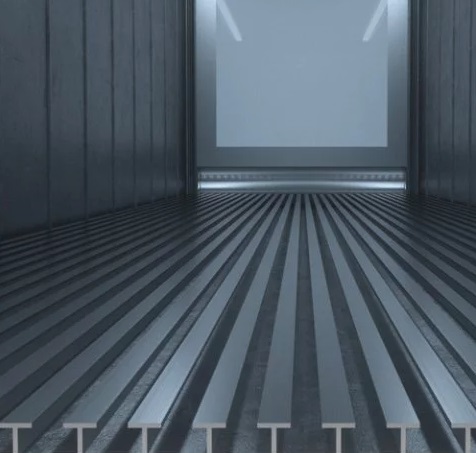 The refrigeration unit distributes the chilled air through the floor of a reefer container. If you look closely, the floor of the container has grooves, also known as T-shaped decking. This T-shaped decking allows a constant supply of cool air around the shipment.
If you're planning to use a reefer, you must know that it cannot reduce the temperature of your goods. A reefer container only maintains the desired temperature. So, you'll have to pre-cool your cargo to the temperature you want the reefer to maintain. 
Genset provides electricity 
Genset is short for generator set. It provides electricity to the refrigeration unit to work. A reefer is usually connected to a power source on vessels. But for extremely sensitive cargo that could spoil outside a temperature range, gensets provide a backup power source. It's best to use a genset equipped reefer to ensure the safety of your cargo.
Ventilation keeps goods fresh 
The entire point of a reefer container is to keep your goods fresh. Fruits and vegetables release heat, water, and CO₂. If these gasses aren't removed, they can damage the cargo by causing uncontrolled ripening, aging, and altering flavor. Therefore, reefers are kept ventilated by fresh air. 
There are different ways of stowing goods to sustain a proper airflow. Scroll down to learn more.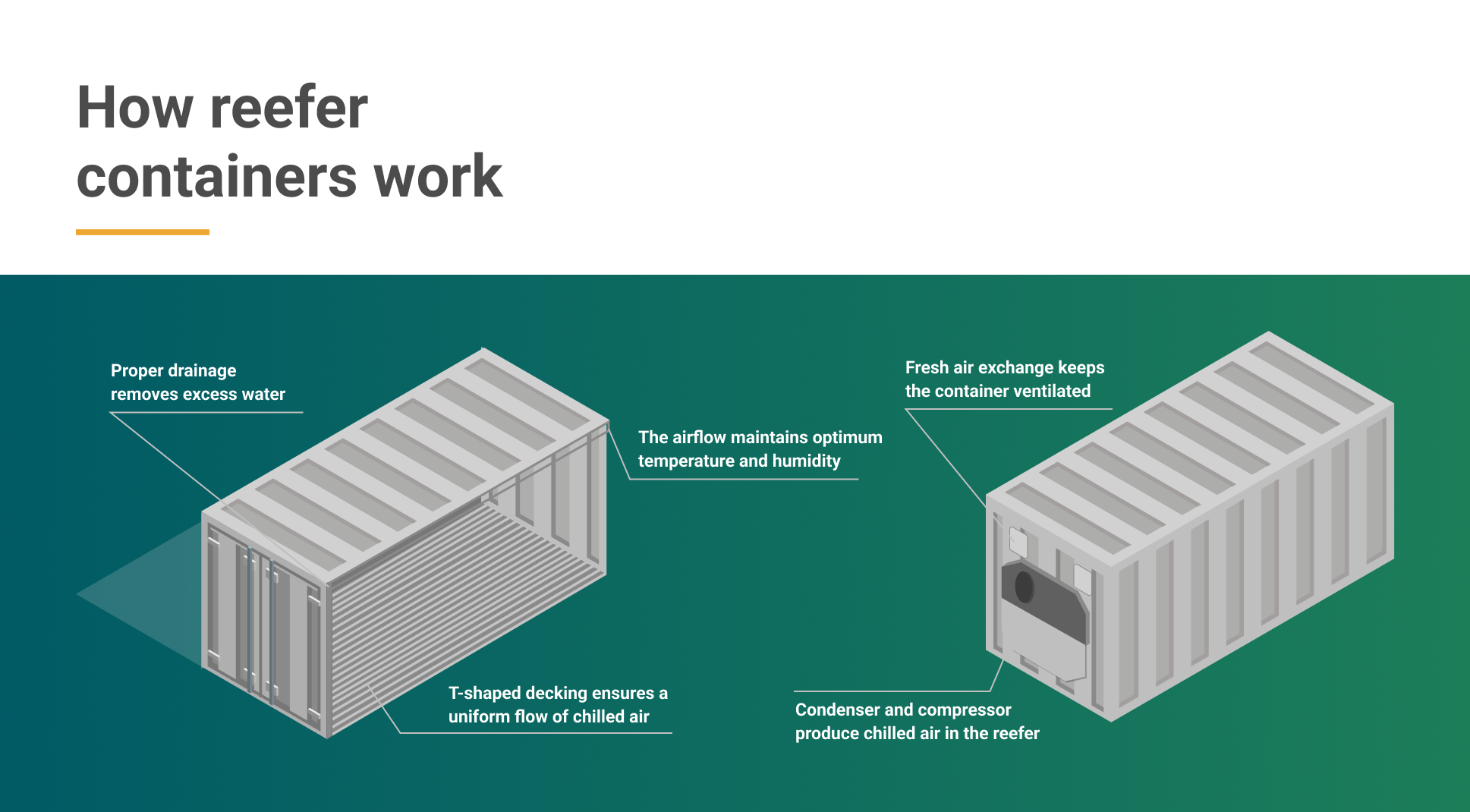 Maintains relative humidity 
Different cargo needs different humidity levels. So, it's essential to maintain relative humidity according to your goods. A dehumidification setup helps maintain the right levels of humidity in a reefer. 
Data loggers monitor supply air temperature, return air temperature, ambient temperature, and humidity level continuously with the help of remote modems.
Drainage gets rid of excess water 
A reefer container has a proper drainage system. In case of water accumulation, the drain in the container will remove the waste.  
Dimensions of a reefer container
Now, you know how a reefer container works. It's time you started looking for a reefer container for cargo. Let's start with figuring out what reefer size is best for you. 
Most containers are manufactured according to standard sizes set by the International Organization for Standardization (ISO). Although, some may vary depending on the manufacturer and container age.
| | | | |
| --- | --- | --- | --- |
| Measurement | 20ft Reefer | 40ft Reefer | 40 HC Reefer |
| Internal length | 17.9 ft / 5.44 m | 37.9 ft / 11.56 m  | 38.0 ft / 11.58 m |
| Internal width | 7.5 ft / 2.29 m | 7.5 ft / 2.28 m | 7.5 ft / 2.29 m |
| Internal height | 7.5 ft / 2.27 m | 7.4 ft / 2.25 m | 7.9 ft / 2.40 m |
| Tare weight | 3,080 kg / 6,790 lbs | 4,800 kg / 10,584 lbs | 4,480 kg / 9,880 lbs |
| Payload capacity | 27,400 kg / 60,417 lbs | 27,700 kg / 61,079 lbs | 29,520 kg / 65,080 lbs |
| Cubic capacity | 999 cu ft / 28.3 m³  | 2,093.3 cu ft / 59.3 m³   | 2,380 cu ft / 67.3 m³  |
How to stow cargo in reefer shipping containers? 
Once you've narrowed it down to the right size, the next step is to know how you should stow your goods. You'll want to utilize all the space, but cargo stowage in reefers isn't the same as that of a dry container. Let's see how. 
You know by now that internal air circulation keeps the temperature steady. Now, this flow is affected by the type of packaging and the way of stuffing the cargo. So, accordingly, different goods have to be stowed differently to ensure constant airflow. Let's see this through an example.
For instance, you have to send a shipment of chilled meat from Australia to South Korea. To retain its shelf life in Korean markets, you'll have to load and stow the cargo in a way that the air flows through it. This airflow will remove heat and gasses produced by the cargo and keep the reefer ventilated.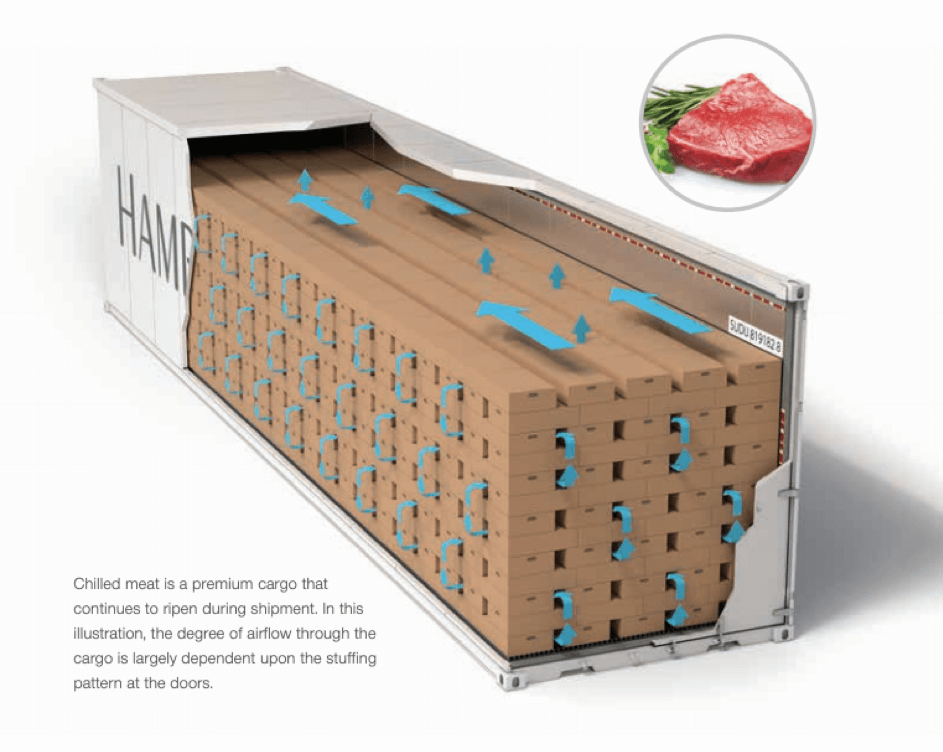 Now, let's look at what happens when you're shipping frozen goods.
For instance, you have a shipment of ready-to-make frozen french fries. If the frozen food isn't stowed properly,  its texture, taste, and quality may get altered. And you certainly don't want that! So, you'll have to stack the goods next to each other to have no gaps between the cargo as well as the cargo and walls. This blocking of airflow helps the foods keep the low temperature. 
How much does a reefer container cost? 
The reefer market is witnessing the highs and lows of the pandemic-affected trade. The importers, shippers, and freight forwarders are facing a lack of reefer availability. As a result, there's been an exponential rise in reefer freight rates on major routes.  
One way you can avoid burning a hole in your pocket is by paying it off at once. You should consider buying a reefer container if you're a regular exporter or importer of temperature-sensitive goods. As a result, you can easily ship your goods without getting into the impossible hassle of arranging reefers. And, you'll only have to pay for a space on the carrier — saving you thousands of dollars!
Even if you're not using it regularly, you can easily lease out your reefer. With the shortage of reefers in the market, you'll always find a lessor ready to pay the leasing rate you're demanding. You don't even have to worry about the dreaded repositioning. You can simply make your reefer available as a NOR and find lessors for dry cargo. 
40 HC Reefer container: Most in-demand
According to our data, the best reefer to buy is a 40 HC reefer. The extra height adds more storage space, making it most relevant for buyers. You can buy a cargo-worthy 40 HC reefer at a range of $3,500 to $5,800. 
Interested in buying a 40 HC, 20ft, or a 40ft reefer shipping container? Or do you want to only browse through your options to plan your logistics better? You can do both on our trading platform — all without paying us any commission! Just click on the button below to start today.
Lease or buy reefer container on xChange
Planning logistics isn't easy, especially when there's a reefer shortage in the world. What if we tell you that you can easily find reefer shipping containers, in your budget and at the location you need them — in just 4-simple-steps? You can do this and so much more on xChange. 
On our online marketplace, you can easily lease, buy, or sell containers in 2500+ locations. The four steps are: state your requirements, get offers, negotiate with a genuine partner, and get containers anywhere around the world.
Want to do a one-time container purchase? Check out our basic trading membership, which fits exactly those needs.
Is buying and selling containers, on the other hand, a part of your business? Then we've got a deal, you don't want to miss!
Grow your profits on xChange
For just US$190 per month, you get unlimited access to the platform and its 1,500+ members. As a professional member of the trading platform, you can:
Risk-free deals with vetted partners
100% secure transactions
Knowing market cost and get better price on containers
Choose between 10,000 boxes and make unlimited deals
All members of the trading marketplace have been vetted by the xChange team. Making sure that you only deal with reliable partners. Still unsure of who you should do business with? Check out their public profile! All xChange members have a public profile on the platform. There, you can find peer reviews from previous partners, and see how the company has been rated. Letting you decide who you want to make your next deal with!
We also protect you as a buyer – we ensure all your payments are safe and that your operations run smoothly!
Additionally, the marketplace is 100% transparent. This means that you know exactly who you're doing business with – and you can even make deals with industry giants such as Trident, SeaCo, and SeaCube. It doesn't matter who you partner up with, because all deals are commission free.
Do you need a container type that you can't find in your current sourcing channels? Don't worry. With over 10,000 containers located across 2,500+ unique locations, Container xChange makes it easy for you to find the containers you need. You can also activate the market scanner and get notified about new offers that fit your needs.
Then click on the banner below and book a free 15-minute tour of the platform with our expert team.
Reefer container: Common FAQs
How much does a reefer container cost?
A cargo-worthy 40 HC reefer container costs anywhere between a range of $3,500 to $5,800.
What does reefer mean in shipping?
A reefer refers to a refrigerated container in the shipping industry. A reefer container is a specialized container that carries temperature-sensitive goods at regulated cold temperatures.
What is a 20ft reefer container?
A 20ft reefer container is a refrigerated shipping container with the standard external length of 20ft. The internal dimensions of a 20ft reefer may not be the same as those of a standard TEU.
[custom-related-posts title="Related Posts" none_text="None found" order_by="title" order="ASC"]
Summary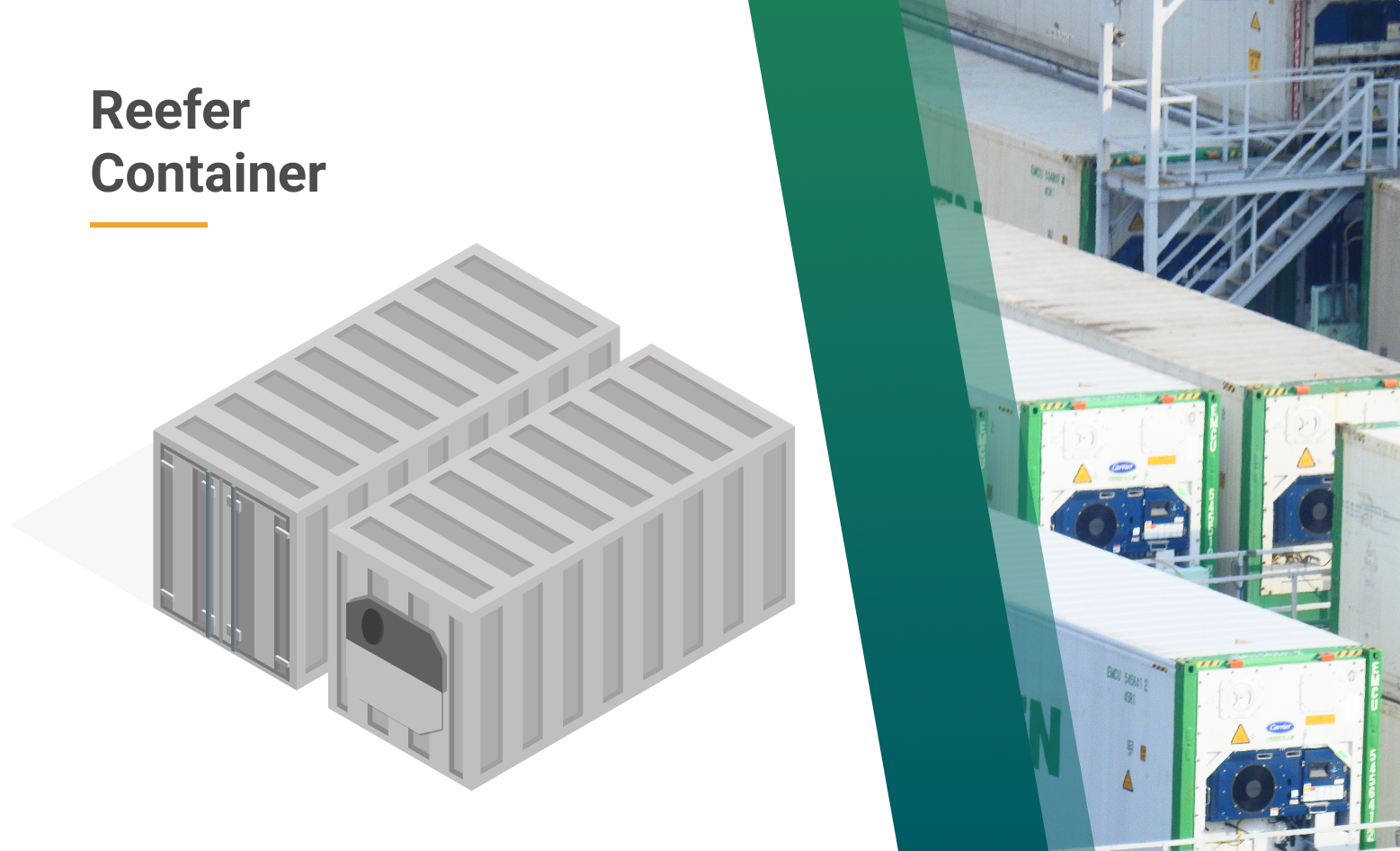 Article Name
What is a Reefer Container? Learn how it works & prices [2022]
Description
Reefer container ships temperature-sensitive goods. Here's all info about how it works, dimensions, and find boxes despite shortage.
Author
Publisher Name
Publisher Logo