The smart way of managing your xChange related finances
Have only one payment partner, approve invoices online and get your payments credited in real time.
Say bye to piles of paper invoices
Check your credits or charges online instead of approving piles of paper invoices. See the different categories of credits and charges on a unit level in your monthly activity overview.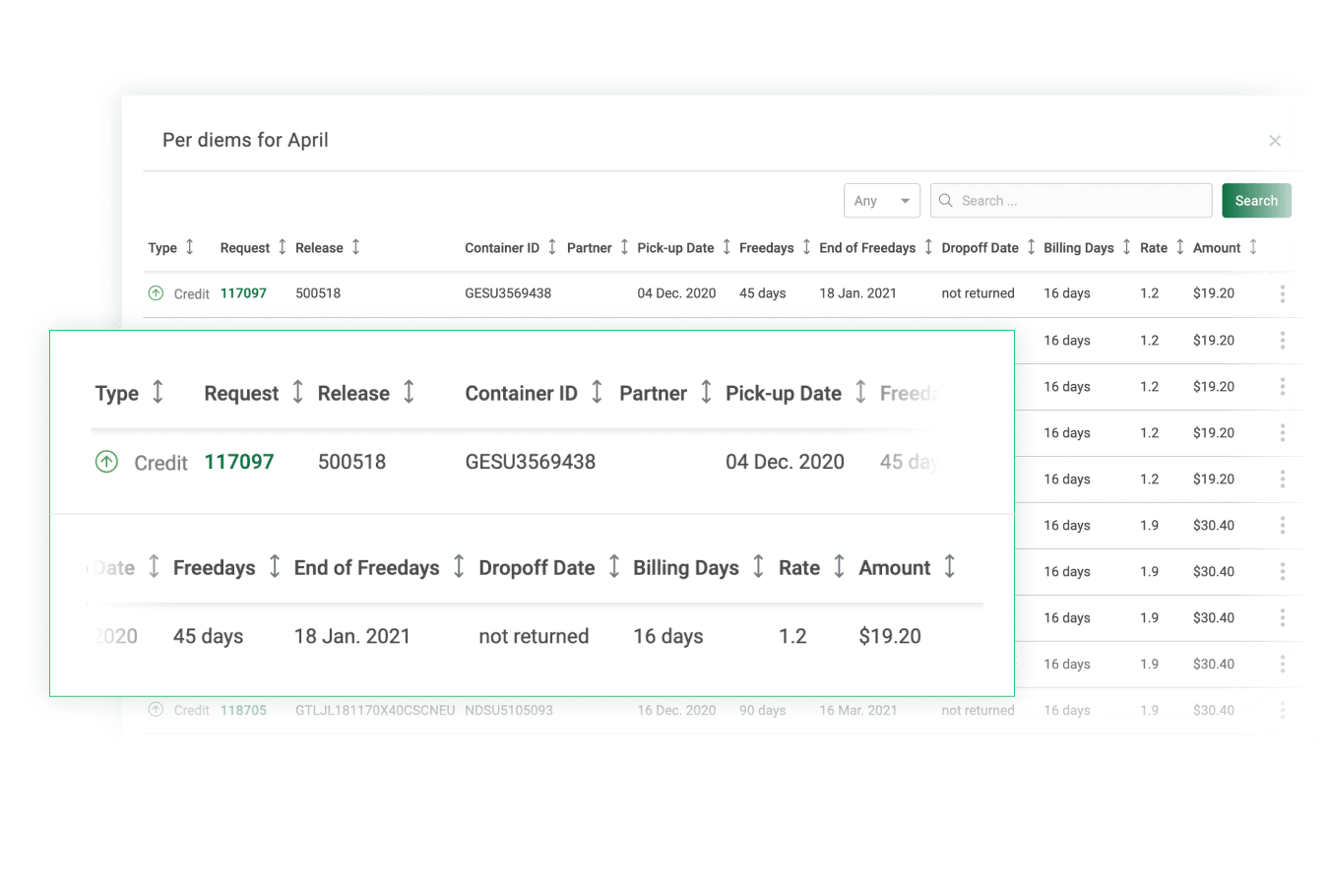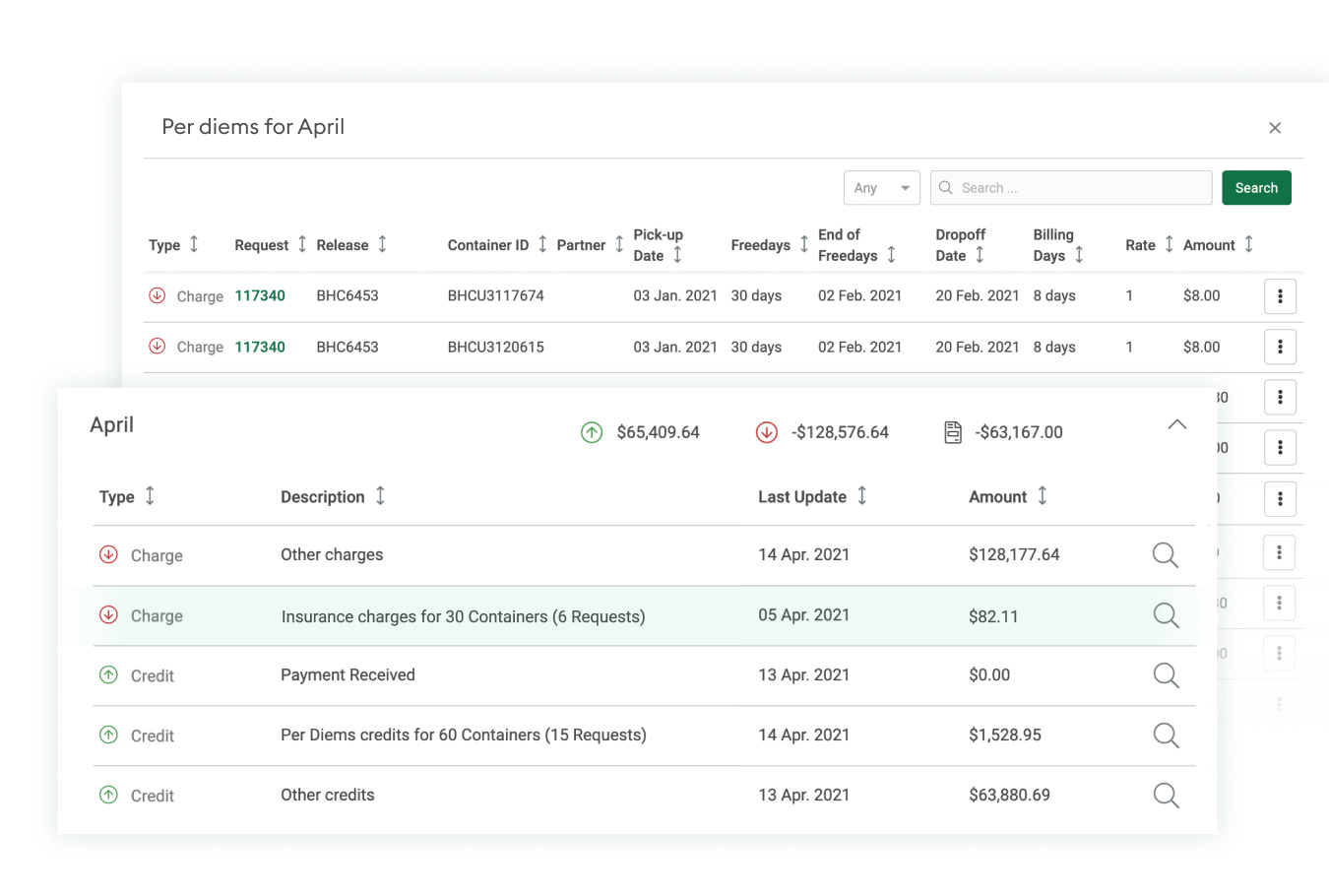 Never forget to invoice lease charges or per diem fees
All your per diems and pick-up fees are credited daily to your xChange wallet based on pickup and drop-off date of your transactions.
No more following up on invoices
With xChange there is only one monthly payment run to pay out your positive or invoice negative balance. Let xChange take care of following up on open invoices or calculating per-diem charges.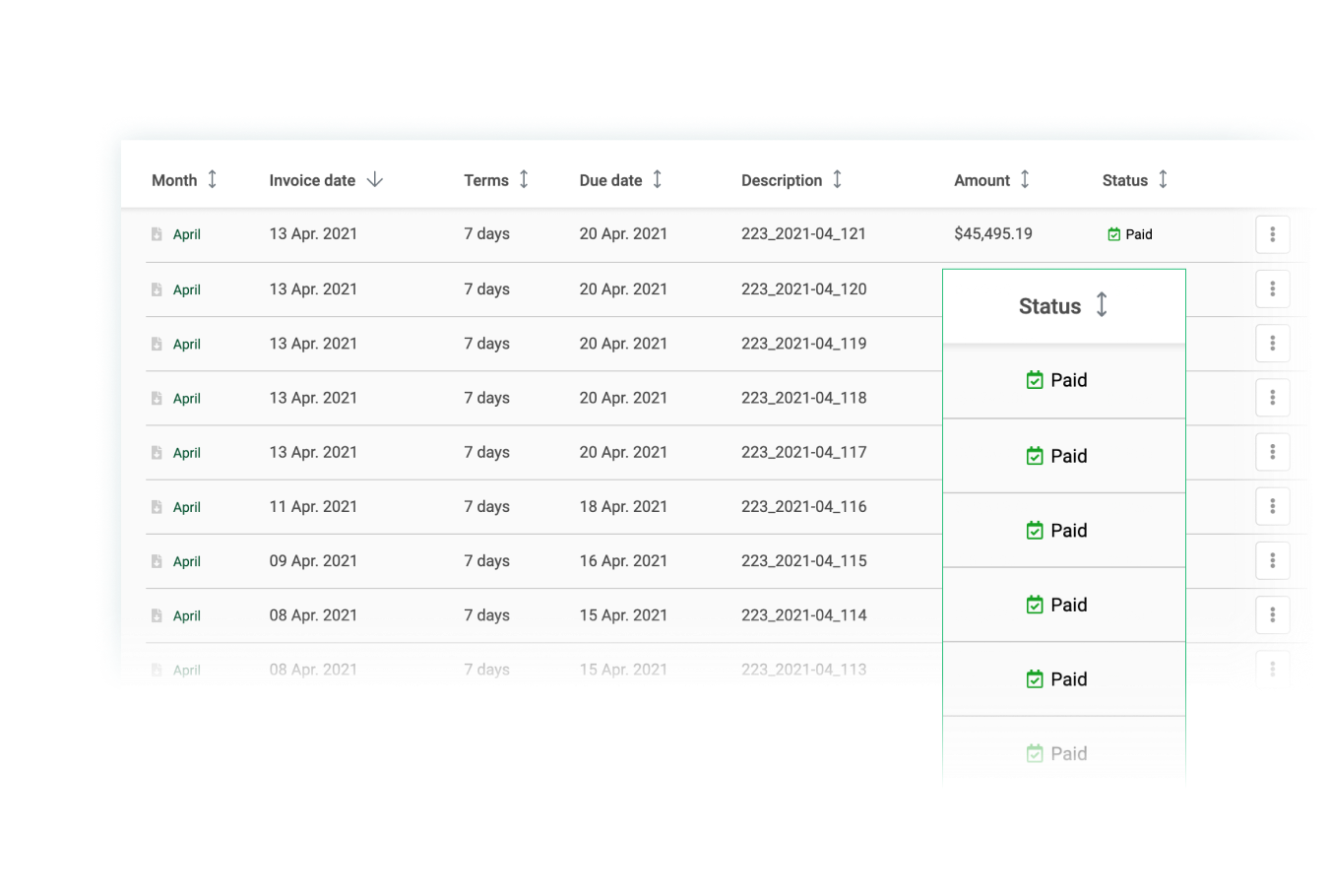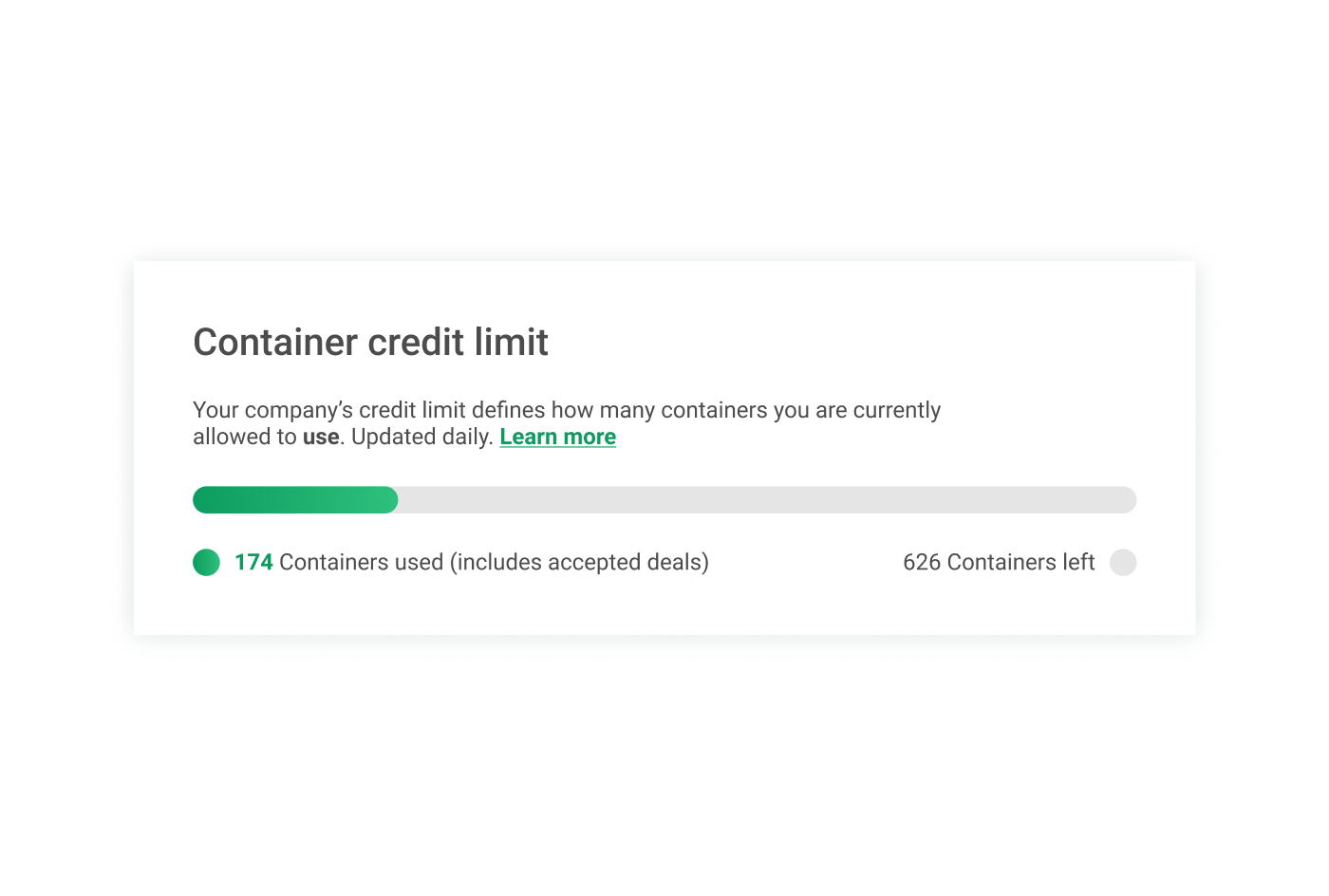 Credit limit to increase trust
There is a credit limit of 20 containers under management in place for new members joining the leasing marketplace to ensure xChange is a safe place. You can e.g. pay expected transaction charges upfront, supply your own containers and provide proof of credit limit with major leasing companies (find full list here) to increase your credit limit.
See how 1500+ members (from small businesses to enterprise) are seeing value with xChange.