RoRo (Roll on/off), LoLo (Lift on/off), or via container carriers are the three principal modes of shipping to choose from when shipping bulk cargo across an ocean.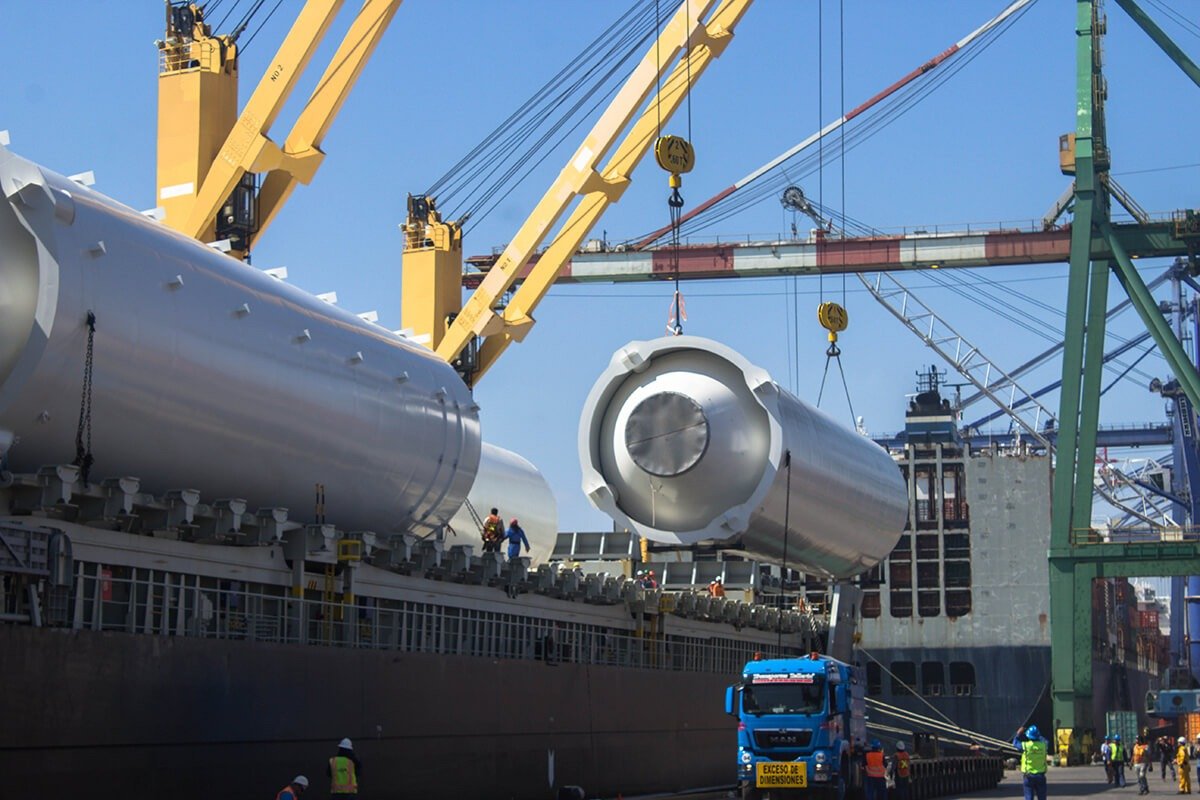 What is break bulk cargo? Break bulk cargo is non-containerized and usually transported in individual pieces due to cargo often being over-sized and overweight. This means that freight containers cannot accommodate the cargo. Cargo includes goods such as construction equipment, oil and gas equipment, windmills, yachts or steel and is typically complicated to move from A to B. Depending on the cargo and the specific projects, forwarders have the choice between RoRo and LoLo for such cargo types. How would you decide between the two methods? Read this article and never mix up RoRo and LoLo again!
What is RoRo?
 RoRo stands for ROLL-ON/ROLL-OFF and means that specially designed ships for carrying wheeled cargo, such as cars, trucks, semi-trailer trucks, trailers, and railroad cars can drive on and off of the ship on their own wheels through a vehicle platform. Elsewhere in the shipping industry, cargo is normally measured by metric tonnes, but RoRo cargo is typically measured in lanes in metres (LIMs). We arrive to these figures by multiplying the length and the breadth of the load paths (where the vehicles are stacked) by the totality of decks in the vessel. Alongside this civilian usage, RoRo vessels are also utilized and incorporated in the naval sector to transport important naval freight.

During the 19th century, RoRo was mainly used to transport trains. In the 1950's, LoLo was the method to transfer cars by sea; and a ship could fit between 500 and 3000 cars. However, two decades after, LoLo got replaced by RoRo! The main reason was a Pure Car Carrier (PCC), that was developed during this time period, enabled cars to roll onto the RoRo ship. Later this developed into Pure Car Truck Carrier (PCTC) in order to meet the demands for high and heavy cargo – and is still used today.
Why do shippers use RoRo?
Because the cargo stays in the boat until reaching the desired destination and is subsequently rolled off the boat, it is definitely safer than lifting on/off the ship. However, the main advantage is time-saving! Rolling cargo on board a vessel is faster than lifting it with a crane. Shippers tend to prefer this method especially in cases where high-value-added products are transported. With shipping companies investing in faster and more reliable ships, the gap between the two methods even increases in favor of RoRo. Another benefit is that RoRo is simply easier and requires a less sophisticated logistics chain.
Different RoRo Types explained
There are multiple different types of RoRo which have been developed over the years due to technological advancements with the purpose to cover the transportation needs.
Pure Car (and Truck Carrier) RoRo Ships

A PCC (Pure Car Carrier) is a kind of RoRo ship which transports only cars; whereas a PCTC (Pure Car and Truck Carrier) transports not only cars but also trucks and other variations of four-wheeled vehicles. These kinds of vessels are quite large and quite conspicuous while on the water, along with being quite sturdy. They are mainly used in the delivering of newer vehicles to their required exporting destination.
Container Vessel + RoRo (ConRo) Ship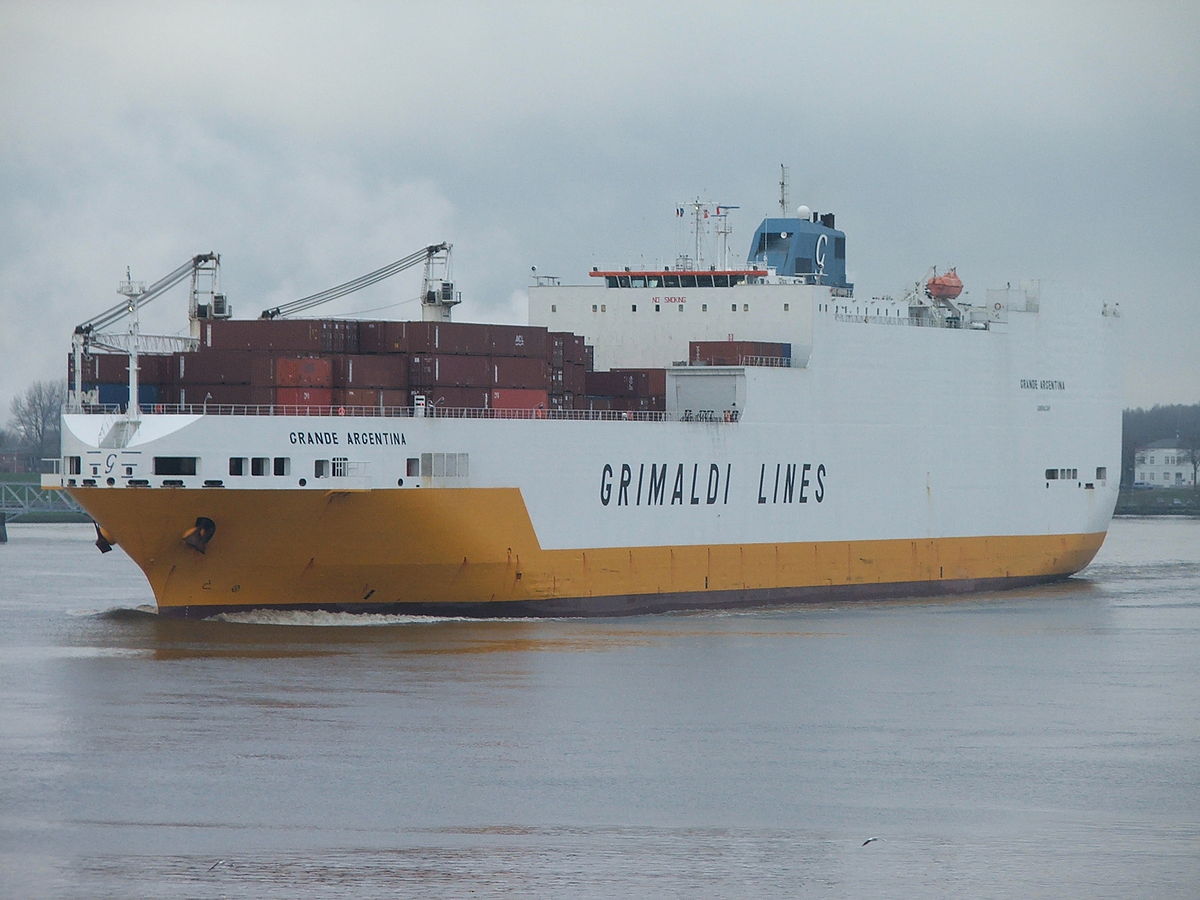 RoRo vessels that combine the features of both a traditional container vessel and a RoRo ship are referred to as ConRo. These vessels' interiors are distributed in such a way that both of their loads are evenly distributed and balanced. The maximum load that is carried by these vessels is between 20,000 and over 50,000 deadweight tonnes (DWT).
General Cargo + RoRo Ship (GenRo) Ships
A normal cargo-carrying vessel equipped with the RoRo facility is termed as the GenRo. Slightly more compact and smaller as compared to the previous two categorizations, the GenRo is capable of carrying loads with approximate DWTs from 2,000 to almost 30,000.
RoPax Vessels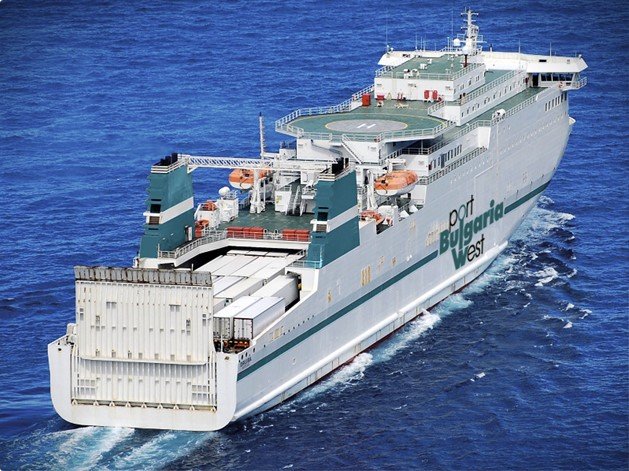 RoPax is the reference given to a car carrying vehicle that also provides for voyagers living aboard the vessel. RoPax though is mainly used as a technical term, and these vessels are commonly referred to as ferries that transport vehicles and passengers across river docks.
Complete RoRo Ships
A Complete RoRo vessel is a kind of car carrier that is constructed with inclines both on its insides as well as on the outside. The vessel doesn't have any hatchways and is used mainly in the high seas. They are self-contained and are capable of lading anywhere from 2,000 to around 40,000 deadweight tonnes
What does LoLo stand for?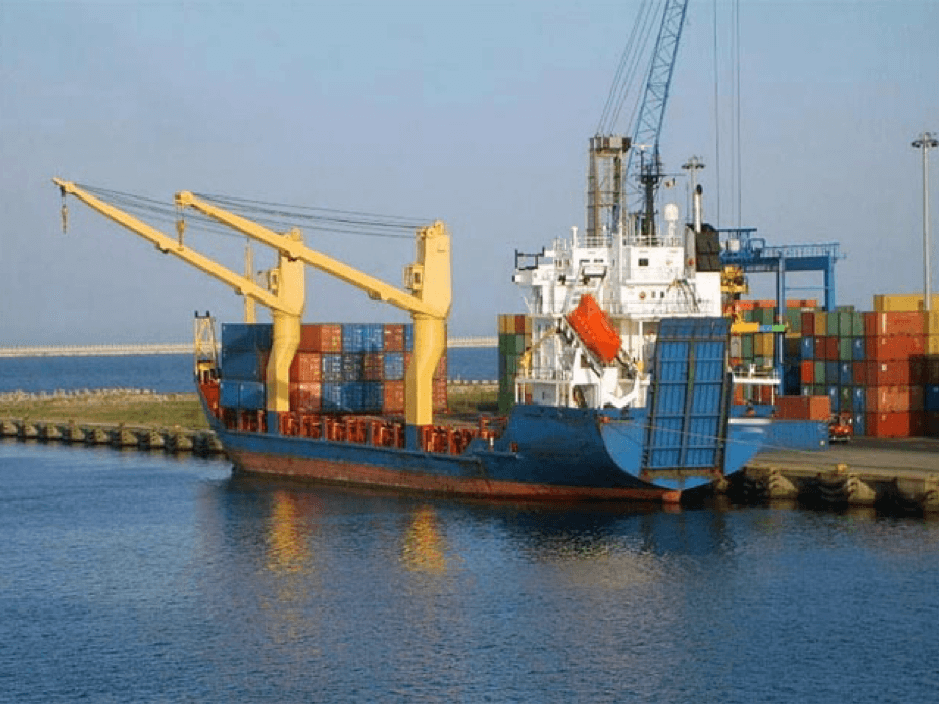 LoLo stands for LIFT-ON/LIFT-OFF describes cargo ships with on-board cranes to load and unload cargo. However, these ships can be termed as geared vessels, because they have the cranes on the top.
Advantages of using LoLo
LoLo ships maintain vast amounts of space on top of the vessel (as well as on the ship deck), and space allows it to be altered to fit the needs of the freight that is lifted on for transportation. These types of ships were very popular for decades and used to transport cars from international locations. Both 20-foot containers and 40-foot containers can be shipped onboard. More importantly, shippers who have cargo that is too big for containers, such as a large car, can use a LoLo Vessel for transportation. Main advantages are both economic and ecological. In general, it is a less expensive system if it is included in a logistics chain that integrates rail transport and supports the high-volume cargo. As Julio Martinez Alarcon argued, LoLo is more friendly to the environment, is less expensive than RoRo and offers higher load capacity.
RoRo Lolo – How should you choose between the two different loading methods?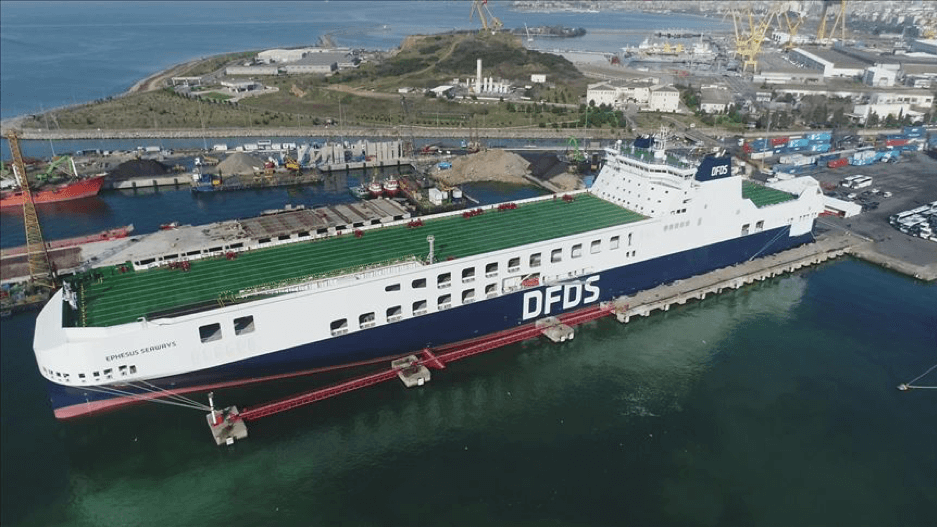 After seeing the advantages of each, one would say that if you want your products to reach their destination the shortest time that is possible, as safely as possible or if you want to transport your car from one country to another, then RoRo is the method you should go for.
On the other hand, if you want to keep costs down, protect the environment from CO2 emissions, and speed is certainly not your priority then maybe you can turn to LoLo . Additionally, LoLo ships provide more space which could be interesting for shippers that have high-volume cargo.
In the end, it completely depends on the cargo you want to ship and the budget & time you have. But no one knows what the future will bring! As Julio Martinez Alarcon said, the decision between LoLo and RoRo is made on a case by case basis, because the BCO wants their products to reach the destination in the shortest possible time while keeping the costs as low as possible. He thinks the LoLo method could gain a competitive advantage in the future though, because of its more ecological characteristics and the better adoption for long term projects.
Difficulties on finding RoRo LoLo?
Good news for you! There is a third option: SOC Containers! When you factor in all the trade-offs between the two cargo loading methods including security, conditions, rates, time frames and departures, shipping containers prove ideal. Clients can even transport, for example, their cars with a shipping container. With Container xChange we make it very easy for you to find SOC Containers in 2500 countries globally. Reach out to us if you need equipment or any advice on the choice between RoRo and LoLo, and let us know how you like this article.


[custom-related-posts]
Summary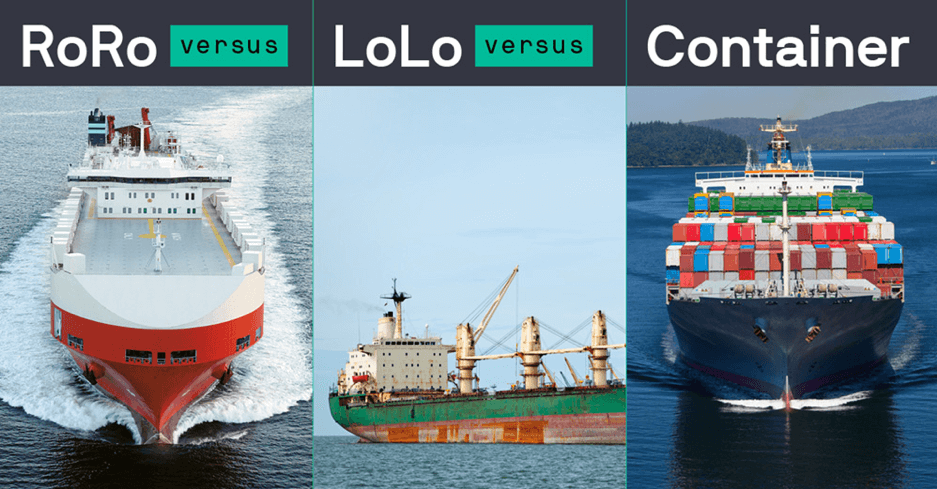 Article Name
RoRo LoLo? Different Loading Methods compared
Description
RoRo (Roll on/off), LoLo (Lift on/off), or via container carriers are the three principal modes of shipping to choose from when shipping bulk cargo across an ocean.
Author
Publisher Name
Publisher Logo