We cover flat racks, open tops, reefers and HC pallet wide, side doors, hard tops … every container in every size you can imagine except for tank containers. Together they account for 12% of the entire fleet volume on xChange and are one of our strongest growing segments. Covering 2500 port locations world wide, chances are high that you find a partner even in hinterland or landlocked locations as, for example, Afghanistan.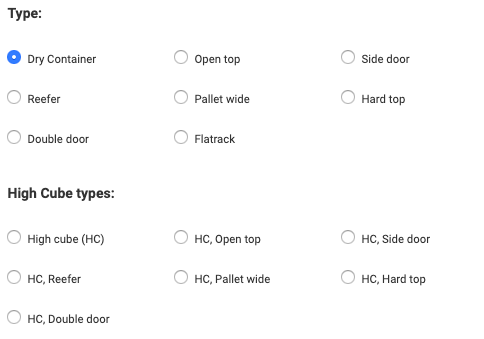 In case you don't find anything on the platform, our service team will help you with proactively reaching out to partners that have operated in your locations in the past. The team acts like your personal concierge and is available 24/7 to help you find what you're looking for!
But of course, we cannot change trade imbalances on our own – chances are higher to find great value in xChange if you're not only moving boxes between, let's say, Sudan and Afghanistan. So, to fully benefit from our digital processes (which will save you time, money and many bad nights full of worrying about your containers), don't only use xChange for edge cases but also upload existing one-way contracts and additional requirements you might have to the platform.