Sustainable logistics can help reduce the carbon footprint of the shipping industry. A great way to do this is to use fewer resources and plan your logistics better. Container xChange can help you reposition your empty containers and contribute to optimal use of resources. You can also improve your logistics planning and digitize your shipping business. Read on for a deeper understanding of sustainable logistics and how you can contribute to it.
The shipping industry contributes significantly to the pollution of our planet. As an integral part of the industry, it's our responsibility to reduce this environmental impact as much as we can.
With every third container being moved empty, it's not just a logistics problem, but also a major problem for the environment. When a container moves empty, it increases the shipping industry's environmental burden. You also have to pay additional cost to move your containers to a surplus location. It's an unnecessary usage of resources that can be avoided.
Your company can easily become more sustainable by planning the logistics better. When you avoid moving empty containers, you lessen the shipping industry's environmental burden.
If you're wondering how to achieve this, we've got the right solution for you. With xChange, you put an end to empty container repositioning by leasing boxes one-way.
At our online marketplace, you can connect with 1000+ vetted members to lease boxes. In some of these stretches, you're even paid to move empty boxes. This way, you move your container and reduce unnecessary shipping emissions.
Interested to give it a try? Click the banner below to connect with container suppliers and help them reposition empty boxes.
What is sustainable logistics and its importance
Sustainable logistics refers to a set of activities that are aimed to reduce the environmental impact of the shipping industry. The aim is to reduce the activities of businesses that harm the environment as much as possible.
Today, it's the need of the hour for businesses to become more responsible and do what they can to reduce their carbon footprint. You can do that too with a simple step. Moreover, it'll also help your business become more efficient as you'll be utilizing fewer resources. The more efficient you become, the higher your profit margins will be.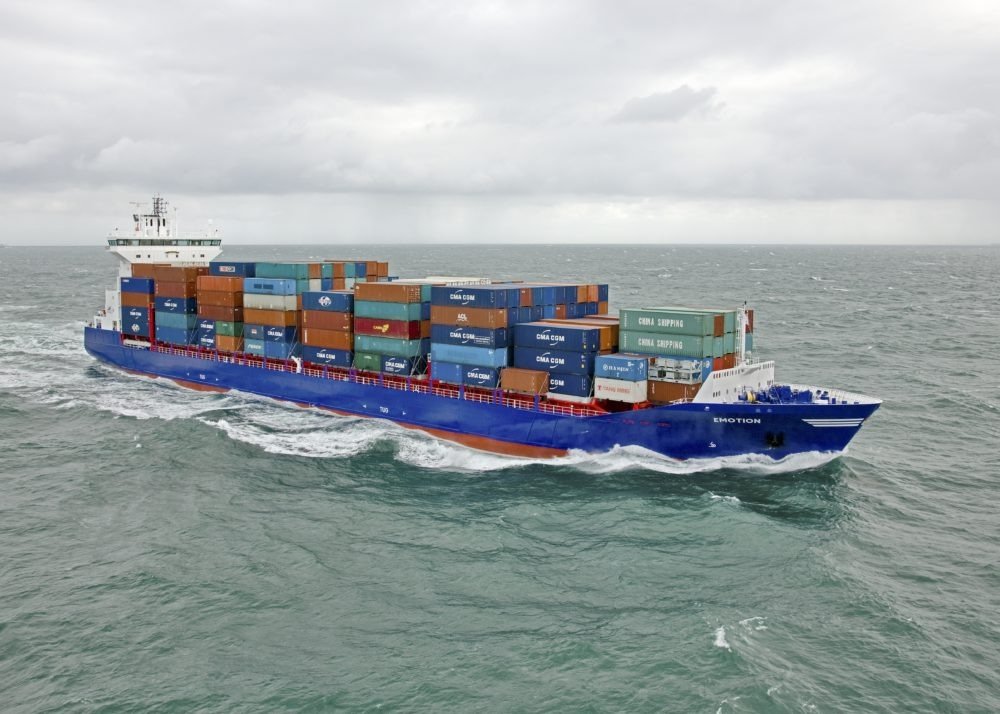 Let's take a look at some impacts of the shipping industry on the environment.
Sustainable logistics: 5 environmental impacts of the shipping industry
The shipping industry causes a significant impact on the environment. Some of them comprise of:
Air pollution
The shipping industry is a major contributor to global air pollution. The industry releases large amounts of greenhouse gases like sulphur dioxide, nitrogen oxides, carbon monoxide, etc.
In 2019, sulphur dioxide (SO2) emissions from ships calling in European ports amounted to around 1.63 million tonnes.
Noise pollution
Shipping vessels generate a lot of noise in the ocean. This causes both short and long-term consequences to marine life, especially mammals. Sound is very important in the life functions of marine mammals. It helps them sense their surroundings, locate food, communicate and protect themselves.
Port congestion
Just like shipping vessels, shipping ports are also responsible for harming the environment. Vessels stuck in ports for days and heavy machinery used in these ports produce greenhouse gases in large amounts. A good way to reduce this emission is to turn towards sustainable ports.
Vessel discharge
Shipping vessels are responsible for dumping plastic and broken shipping equipment into the oceans. Vessels also empty waste including sewerage and bilge water. Moreover, 10-15% of oil and 20% of marine litter that enters the ocean comes from the shipping industry.
Marine species invasion
Another threat to marine life from the shipping industry comes from the introduction of invasive species. The release of ballast water introduces non-native organisms and invaders that affect the marine ecosystem negatively.
Now that you've got an idea of the different ways the shipping industry impacts the environment. This will be a good time to understand the benefits of turning towards sustainability for your shipping logistics.
4 benefits of sustainability in logistics
Apart from helping the environment, there are many other benefits of becoming sustainable for your business.
Improves compliance with government guidelines
Governments all across the world are putting rules and regulations over shipping businesses to ensure they're meeting their social responsibilities. Becoming sustainable will help you comply with these regulations.
Offers high-profit margins
Using alternative sources of energy like wind or solar energy can reduce the consumption of fossil fuels. This will also reduce the cost of transporting goods because your company will shift towards green shipping initiatives.
Reduces shipping complexity
It's no news that the shipping industry is pretty complicated. However, becoming sustainable also means using technology and data to reduce this complexity. This can help your business plan better and make informed decisions.
You can keep a check on the availability of containers through our container availability index and make better container repositioning and trading decisions. We also offer container tracking feature so you can leverage the data to keep track of your boxes in real-time. With these special features, along with our Where are all the containers report, you can surely reduce and know what's happening in the shipping industry.
Improves customer relations
Customers now have become more aware and want services from companies that are socially responsible. Your company can benefit greatly from becoming sustainable as it'll improve your public image.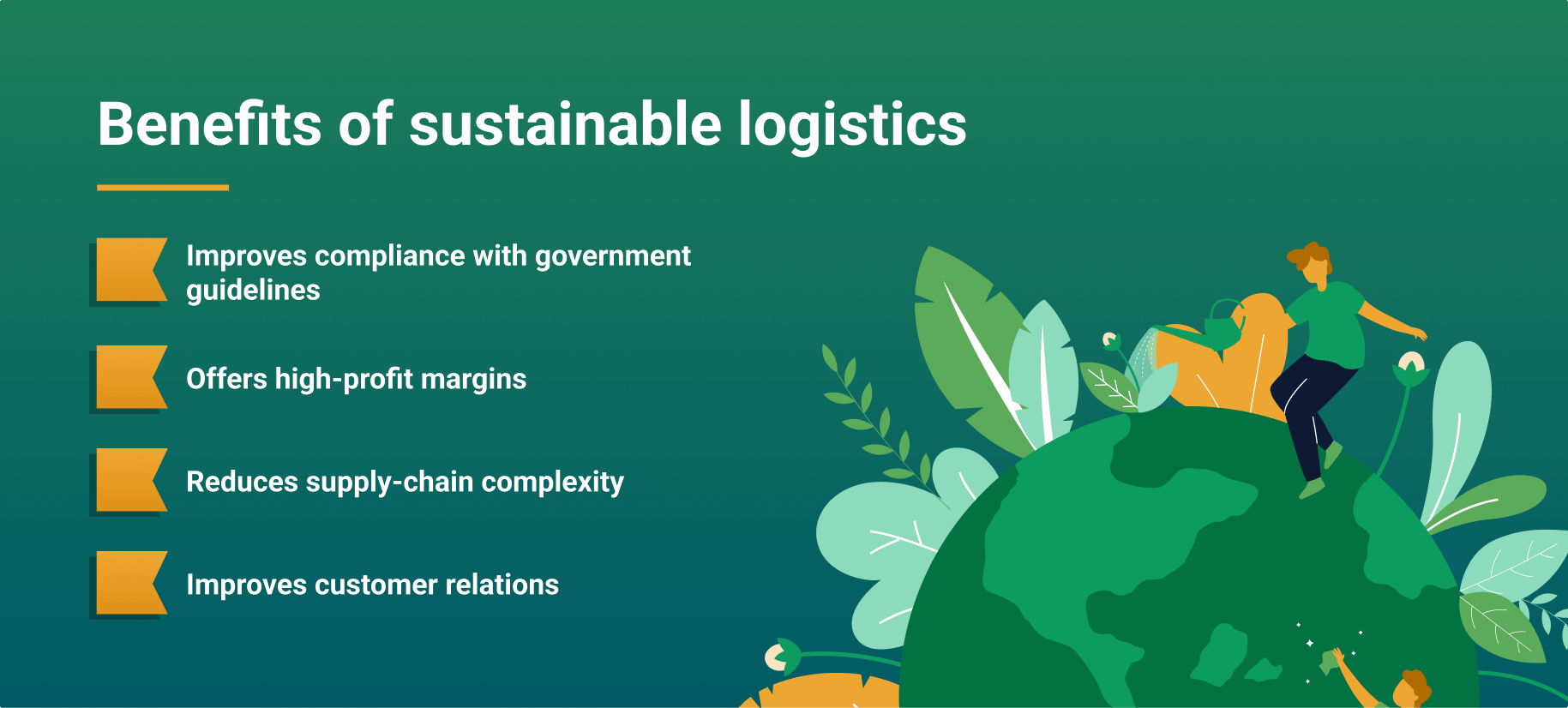 We understand the importance of becoming an environmentally-responsible figure in the shipping business world. And thus, to help you, we've curated 5 tips that you can consider to make your business sustainable.
5 tips for sustainable logistics
Here are some tips that your business can adopt to become more sustainable.
Use alternative fuel technologies
Shipping vessels mostly use fossil fuels to move through the oceans. The burning of fossil fuels like petroleum releases greenhouse gases into the environment. Shifting to more sustainable options such as LNG or using renewable energy sources like solar or wind can help.
Fuel optimization by shipping fleets
Slowing the speed of shipping vessels can significantly reduce the amount of fuel being consumed. If you're in the shipping industry for a long time, you know that this is a common practice followed by businesses these days. It's not only sustainable but also reduces fuel costs and engine load.
Harnessing available data for end-to-end visibility
Imagine if you could see where your containers are at all times. Well, it's 2022 and it's possible. Your company doesn't have to track individual containers on different websites. You can simply use our container tracking system and digital solutions to streamline all your containers. Harnessing this data helps in better utilization of resources.
Optimizing planning
Using IoT in logistics has proven to be beneficial for companies. Some companies are reluctant to try IoT because it's expensive and often complicated. However, at Container xChange, we offer you these services at an affordable rate. You can optimize your planning to make your business more sustainable.
Avoid shipping empty containers
One of the best ways to become sustainable in shipping logistics is to avoid moving empty containers. It'll not only save you money but will also lessen the shipping industry's environmental burden. This is where helping companies reposition their empty containers come into the picture.
Read on to see how empty container repositioning can help your company become more sustainable.
How empty container repositioning can contribute to sustainable logistics
Every third container in the shipping industry is shipped empty. Let's understand why that happens. Image this: Your company wants to transport 50 containers from China to Ireland. The containers are filled with cargo because China is an exporting hub.
However, your company doesn't have any customers in Ireland who can use your boxes for exports. Now your boxes are stuck. Your company will have to reposition them to other ports where they can be used again.
Moving 50 containers back is not sustainable. Moreover, it's not just your company that faces this challenge. Empty container repositioning is a major shipping problem and costs the industry more than $20 billion on a yearly basis.
Moving empty containers causes the same amount of pollution as it would moving containers filled with cargo. Going back to the example, imagine if you can find customers in Ireland to use your boxes. It'd not only save you money but will also help your company become more sustainable as you won't be moving any empty boxes.
Sounds amazing, right? Let's see how we can help you do this.
Empty container repositioning now easy with Container xChange
At xChange, we offer you a neutral marketplace to find trustworthy partners for one-way container moves. Once you become a member with us, you get all the following benefits.
Secure partners: All our members go through a mandatory background check. This ensures safety and trust amongst new partners. On top of this, all companies have public profiles. You can see the ratings and reviews of companies from previous partners and then take a decision on whether to work with them or not.
Negotiate the best prices: At xChange, you get to choose the prices that fit your needs from the various options. All the prices you see on the platform are stated upfront without any hidden charges and are negotiable. We follow a zero commission policy. Your company can also directly connect with these companies and negotiate deals.
Make secure transactions: Your company can make or receive secure payments through the xChange wallet. This ensures that all transactions are safe and updated in real time. By using xChange wallet, you can also minimize the transactions and exchange fees.
Choose from 1000+ members globally: On our platform, you can connect with trading and leasing companies globally. You don't have to go through your contact list or your local sources to find trustworthy partners when you can easily become a member at xChange and browse through 1000+ members at 2500+ locations.
Ready to reposition your empty containers and make your business more sustainable? Click on the banner below to connect with trusted members and move your boxes.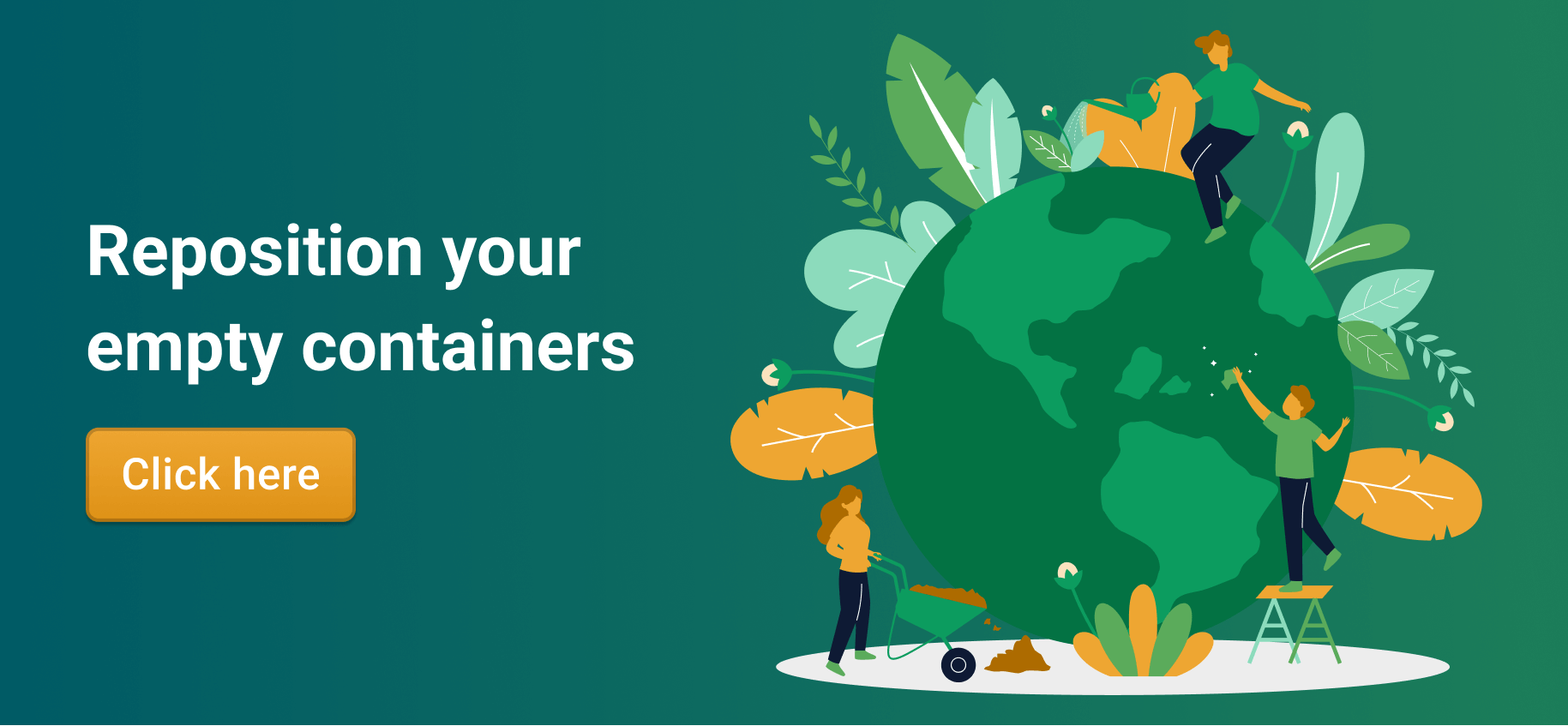 Sustainable logistics: Common FAQs
What are the environmental impacts of the shipping industry?
The shipping industry is responsible for producing large amounts of greenhouse gases like carbon dioxide, sulphur dioxide, and nitrogen oxides. It also affects marine life by causing marine litter, noise pollution, and introducing invasive species into the marine ecosystem.
How can shipping companies become more sustainable?
To achieve sustainable logistics in the shipping industry, companies should use alternative fuel technologies as well as focus on fuel optimization. Harnessing data can help them in optimizing the planning which can result in smart utilization of available resources.
[custom-related-posts title="Related Posts" none_text="None found" order_by="title" order="ASC"]
Summary
Article Name
What are sustainable logistics? Importance & 5 best practices for sustainability
Description
Curious about sustainable logistics? Understand the meaning and benefits of sustainability for your business.
Author
Publisher Name
Publisher Logo