What happened in October?
Asia
Amid the Zero-Covid lockdowns and restrictions, demand for containers in China fell

Surprisingly low spot rates from China to the US will continue

High export duties in India result in a drop in its shipping rates
The Middle East and Africa
Saudi Arabia to become the hub of a network of ports
Europe and the UK
'Hot strike summer' to impact holiday season's supplies

Blank sailings and low freight rates to continue in Europe
The US
Ocean freight to struggle for the rest for 2022
Overview of container prices in October
Along with a drop in the containers' prices, we also noticed a drastic decline in the pickup charges. Container xChange's data shows that the average one-way pickup (PU) rates for 40 ft HC boxes from China to the US have seen a steep decline since June 2022. They have fallen from $2,109 in May to a surprising $606 by the third quarter of 2022!

In the last six months, the prices of containers have been steadily dropping in India's biggest ports such as Mundra and Nhava Sheva. The price of a cargo-worthy 40 ft DC box at both ports have fallen sharply compared to the beginning of the year.

When we studied the supply and demand in the UAE for a 40ft box on our platform, we saw a steady drop in its price until September. It stood at $2,133. It has been the lowest in the past two years.

We found through the active deals on our trading platform that the average price of a cargo-worthy 40 ft HC at the port of Southampton was $3,190. We expect the strikes at the ports of Felixstowe and Liverpool to gain momentum and more ports to show solidarity. Given the situation, it is advisable to move your cargo out of the UK ports at this time. Because the price of the same box in October 2021 was $4,261.

For cargo worthy 40ft HCs in both Europe North and Europe Med, we have recorded a decline throughout 2022, especially from April onwards. And they were at their lowest in October 2022 at $2,131 and $2,050 respectively.

When we compared the average price of a container at Long Beach in October 2021 to its price in October 2022, we noticed that it had dropped from $4,313 by more than $1,000.
Where does the data come from?
We leverage the data from the transactions taking place on our xChange marketplace + third-party analyses and industry news to bring you: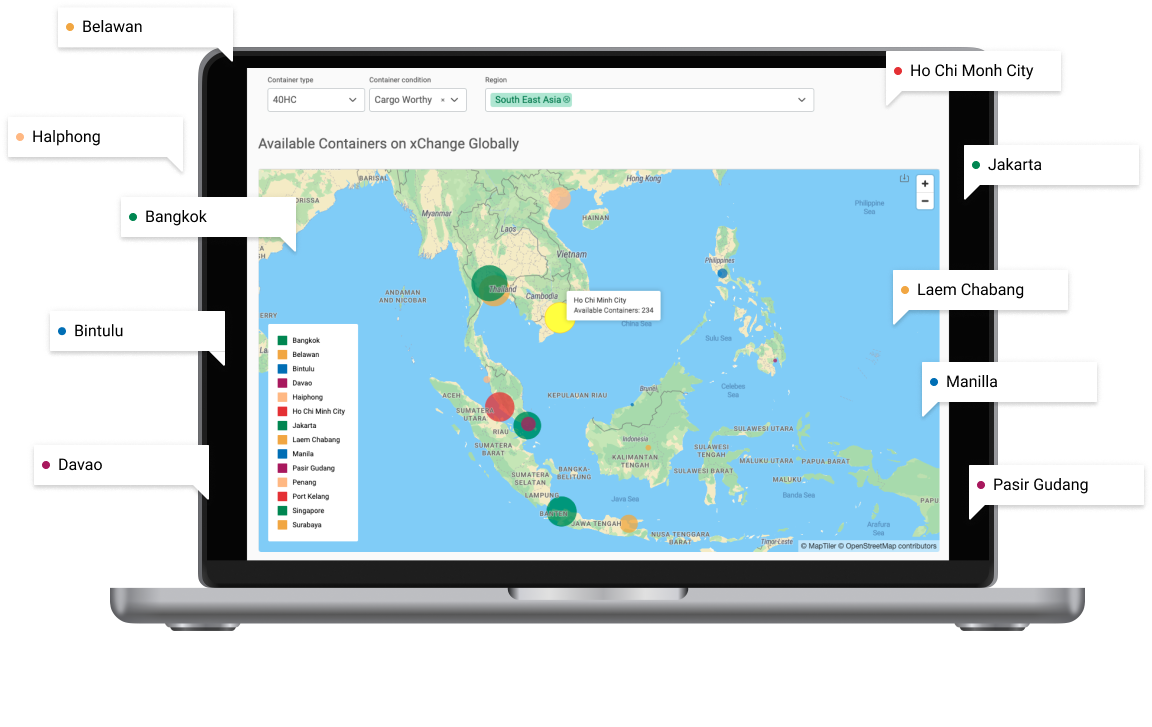 xChange Insights
Insights gives you real-time market prices in 60 locations. It helps in defining the best locations and timing for you to buy and sell containers, gives you price changes, and analysis of the current trends.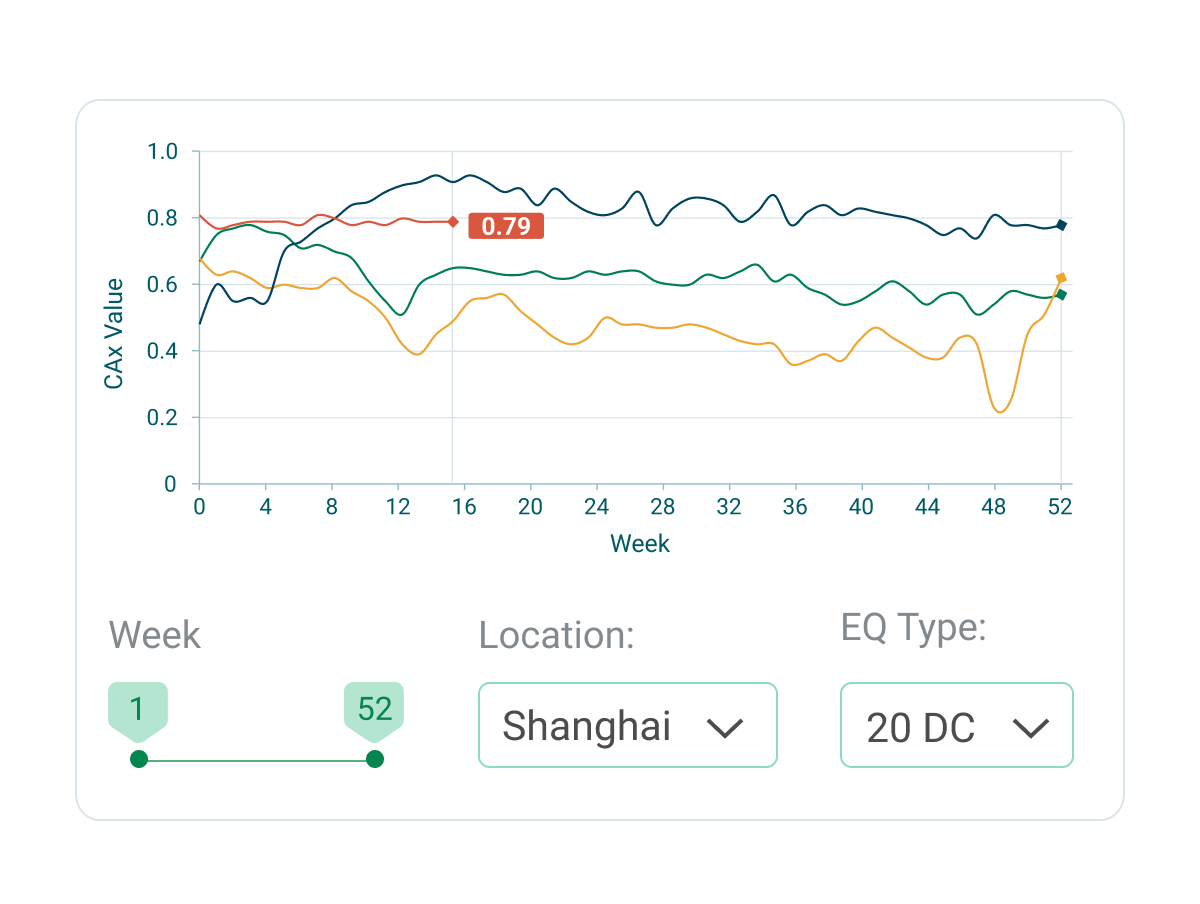 Container Availability
An term coined by Container xChange, the CAx is a tool used to monitor the import and export moves of full containers around major ports.
In this report, we show CAx trends for 40 DC (of which 55% are 40 HC; the most popular container for freight use)
Click here to find out more.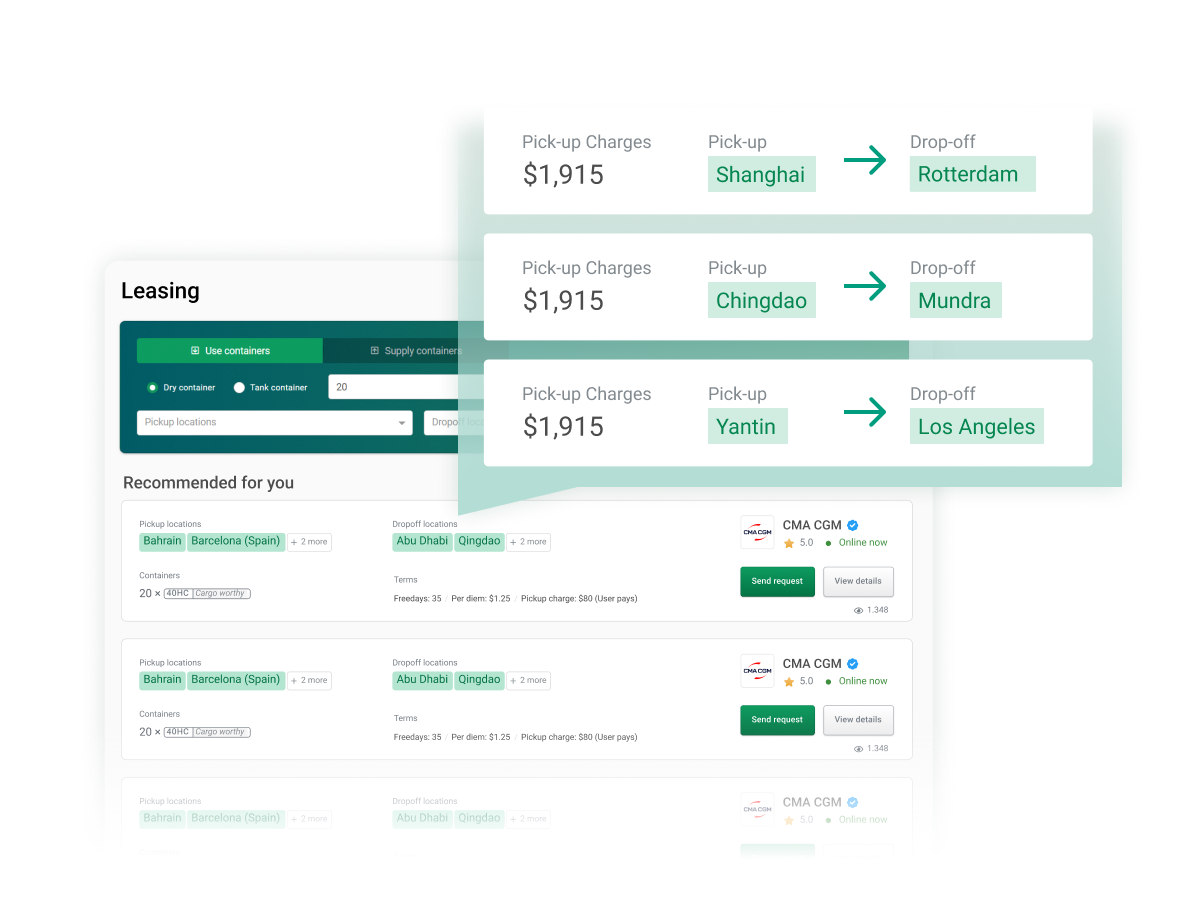 Container Leasing Rates
We analyze pick-up charges only for popular stretches that we can account for, like China to the US, Europe to China; and more.
Learn from our team how Container xChange helps you lease, buy, and sell containers. Get all your questions answered in a short call.