What happened in February?
Asia
3, 2, 1…And the price war begins!
Indian Sub-continent & Middle East
India, China strengthen trade ties with the Middle East
Europe
Ocean carriers compete over empty containers
The US
How retailers are planning to cut shipping costs
Overview of container prices in February
In Shanghai and Ningbo, the average prices of a cargo-worthy 40ft containers were $1,670 and $1,630 respectively. In February 2022, the average prices for the same were $4,450 and $4,295. On our leasing platform, we saw that the average price to move a 20ft box (all conditions) from China to the US was $67 in February. Only a year back, it was around 85% higher at $454.
The price of a cargo-worthy 40ft container has been dropping consistently in the Indian Sub-continent and Middle East and in February 2023, its average price was $1,863. In India, the average price of the box in February 2022 was $4,594. This year, it dropped to $1,863. On our leasing platform, we saw a growing demand to ship cargo from Indian ports to the ports in the Middle East. Subsequently, the pick-up rates increased too. For example, the average PU charge to ship a box from Mundra to Jebel Ali rose from $21 and $50 in November and December 2022 to $75 in January 2023.
On our trading platform, the average price of a 40 ft container (all conditions) in Europe North has been consistently dropping every month. While it was $3,275 in January 2022, it fell to $2,153 in February 2023. The same for cargo-worthy containers was $3,167 in January 2022 and $2,124 by January 2023. We also noticed an increased availability of containers in the region. For instance, the CAx of the port of Hamburg for 40ft containers on week 8 was 0.69 in 2021, 0.82 in 2022 and 0.83 in 2023. This means, the availability has been increasing at the port year on year.
In the US, the average price of a cargo-worthy 40ft container has been more or less steady this year compared to the last quarter of 2022. While in January, the price was $2,533 on Week 1, it dropped by almost 6% at $2,390 on Week 7.
Where does the data for our monthly reports come from?
For our monthly 'Where are all the containers' reports, we leverage the data from the transactions taking place on our xChange marketplace + third-party analyses and industry news to bring you: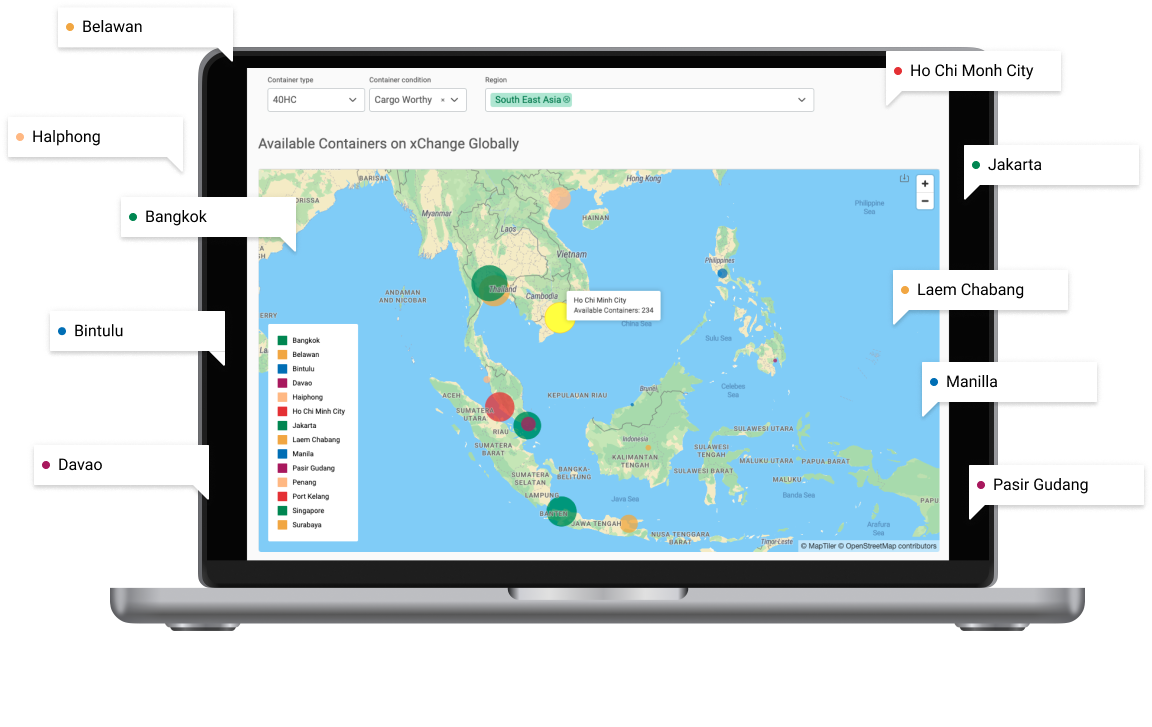 xChange Insights
Insights gives you real-time market prices in 60 locations. It helps define the best locations and time trading containers, gives you price changes, and analysis of the current trends.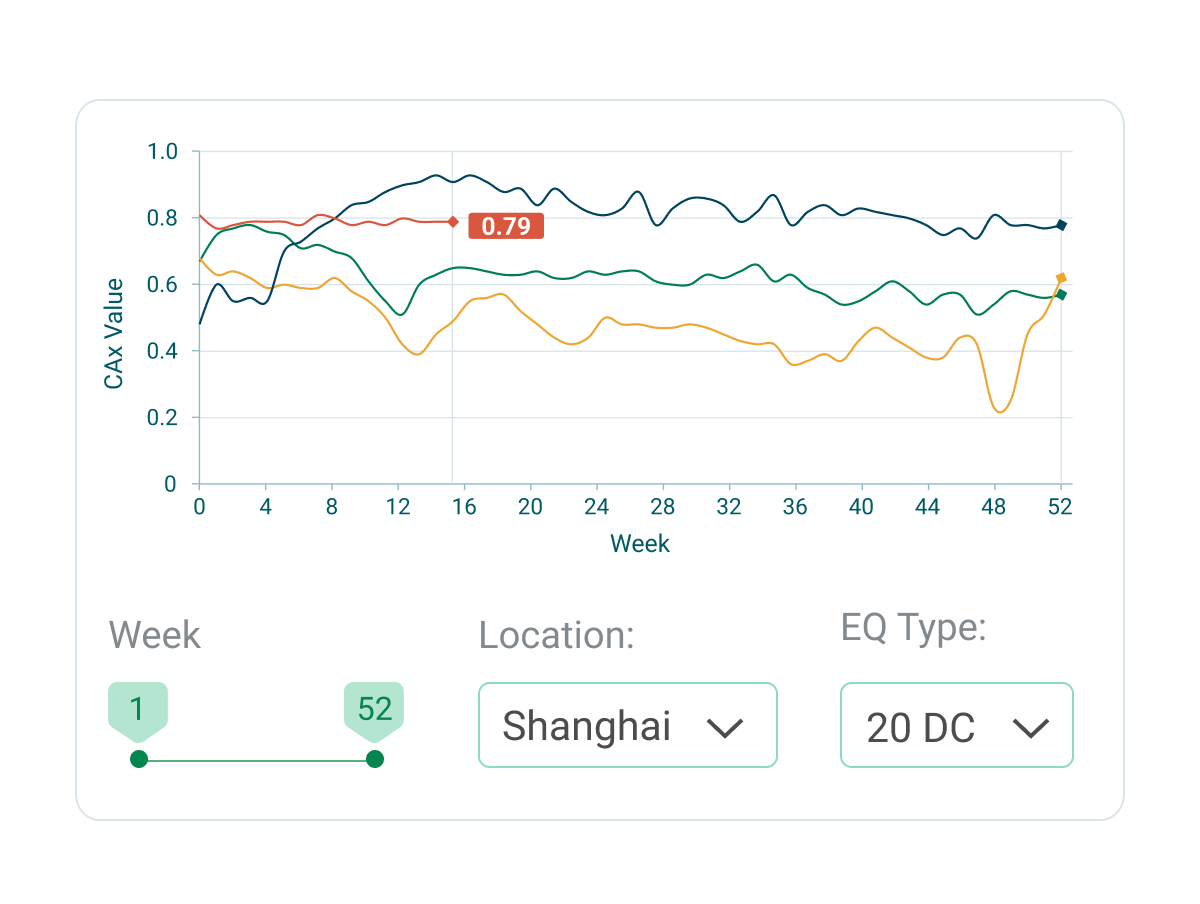 Container Availability
The CAx is a tool for monitoring the import and export moves of full containers. In this report, we show CAx trends for 40 DC (of which 55% are 40 HC; the most popular container for freight use).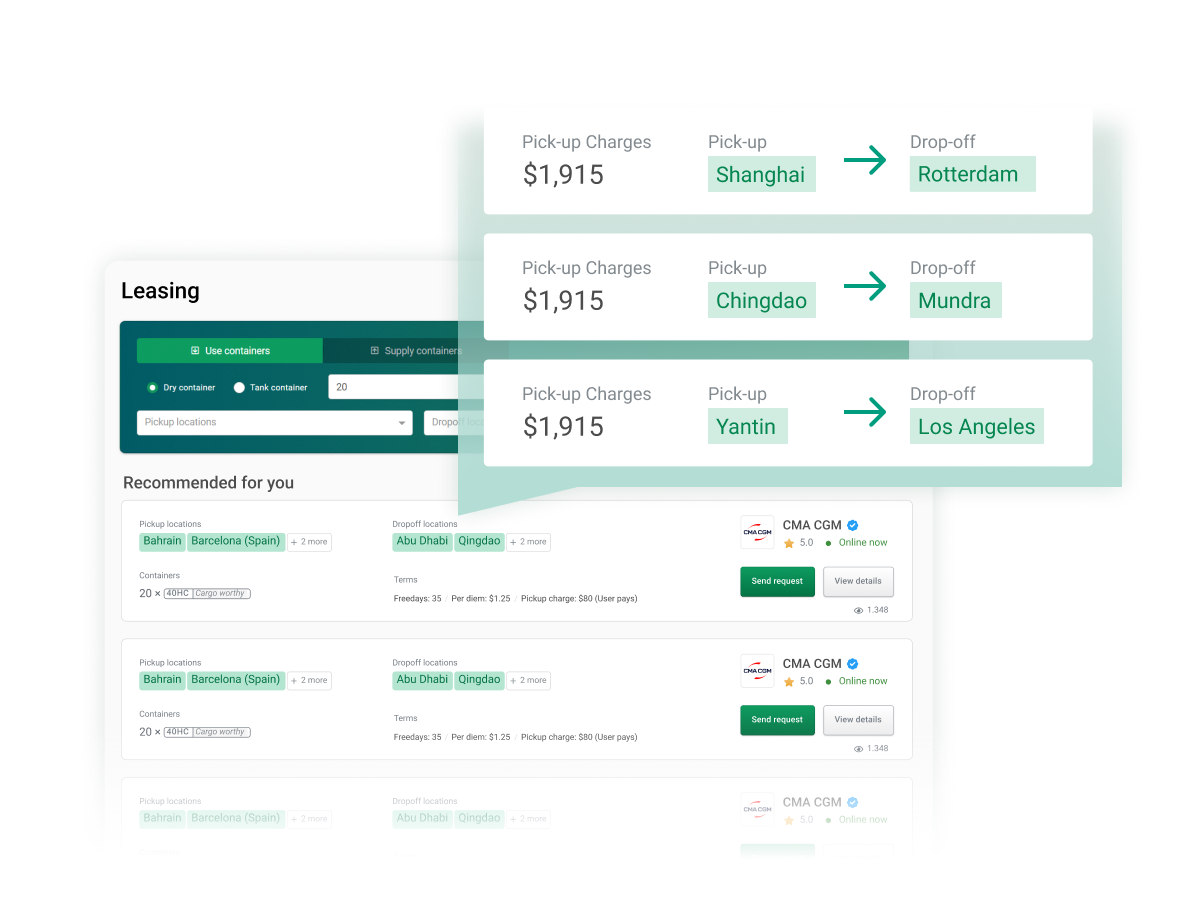 Container Leasing Rates
We analyze pick-up charges only for popular stretches that we can account for, like China to the US, Europe to China; and more.
Learn from our team how Container xChange helps you lease, buy, and sell containers. Get all your questions answered in a short call.