Buy Shipping Containers in Germany

Looking to buy shipping containers in Germany? Get the best price on all container types and deal with 1500+ vetted members on Container xChange.
Use the Trading Marketplace to Buy Shipping Containers in Germany
Thousands of containers are ready for sale in Germany's biggest ports such as Hamburg, Bremen and Duisburg. Choose a container of your choice and browse through the offers below. Click on view details to get in touch with the companies directly.
Buying Containers in Germany: Common FAQs
How much does shipping containers to Germany cost?
The freight rates for shipping containers differ, according to the countries to which the container is being shipped. For instance, shipping to the United Kingdom costs around $1187, South Korea ~$745, France ~$1344, and so on. The price also varies according to the type of container and cargo.
How long does it take to ship containers from Germany to the USA?
Germany has 3 major shipping modes: express, air, and sea. Express shipping takes 1-4 days and is the most expensive mode of shipping. Air shipping takes 7-15 days, and sea/ocean freight shipping takes 43-47 days and is the most inexpensive mode of transportation.
What are the most imported and exported commodities in Germany?
Germany is a trade partner with countries like China, the Netherlands, and Italy. The most imported items by Germany are crude petroleum, refined petroleum, petroleum gas, cheese, coal briquettes, cars, vehicle parts, packaged medicaments, and broadcasting equipment. Moreover, the most exported items are motor cars, medicaments, vehicles accessories, blood, aircraft, automatic data, machines, medical instruments, transmission apparatus.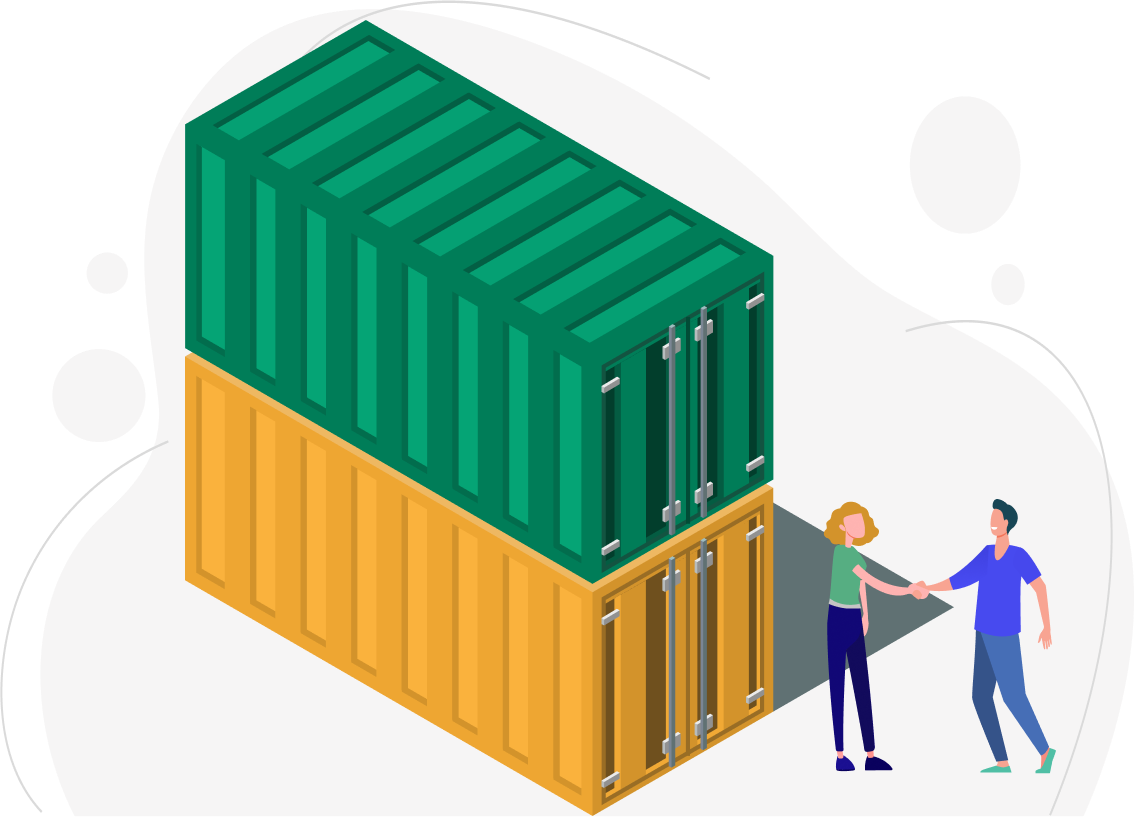 Find Containers in Germany
Find containers to buy and sell globally and gain market transparency within seconds. Find the containers you're looking for and activate the market scanner to get notified about new offers that fit your needs.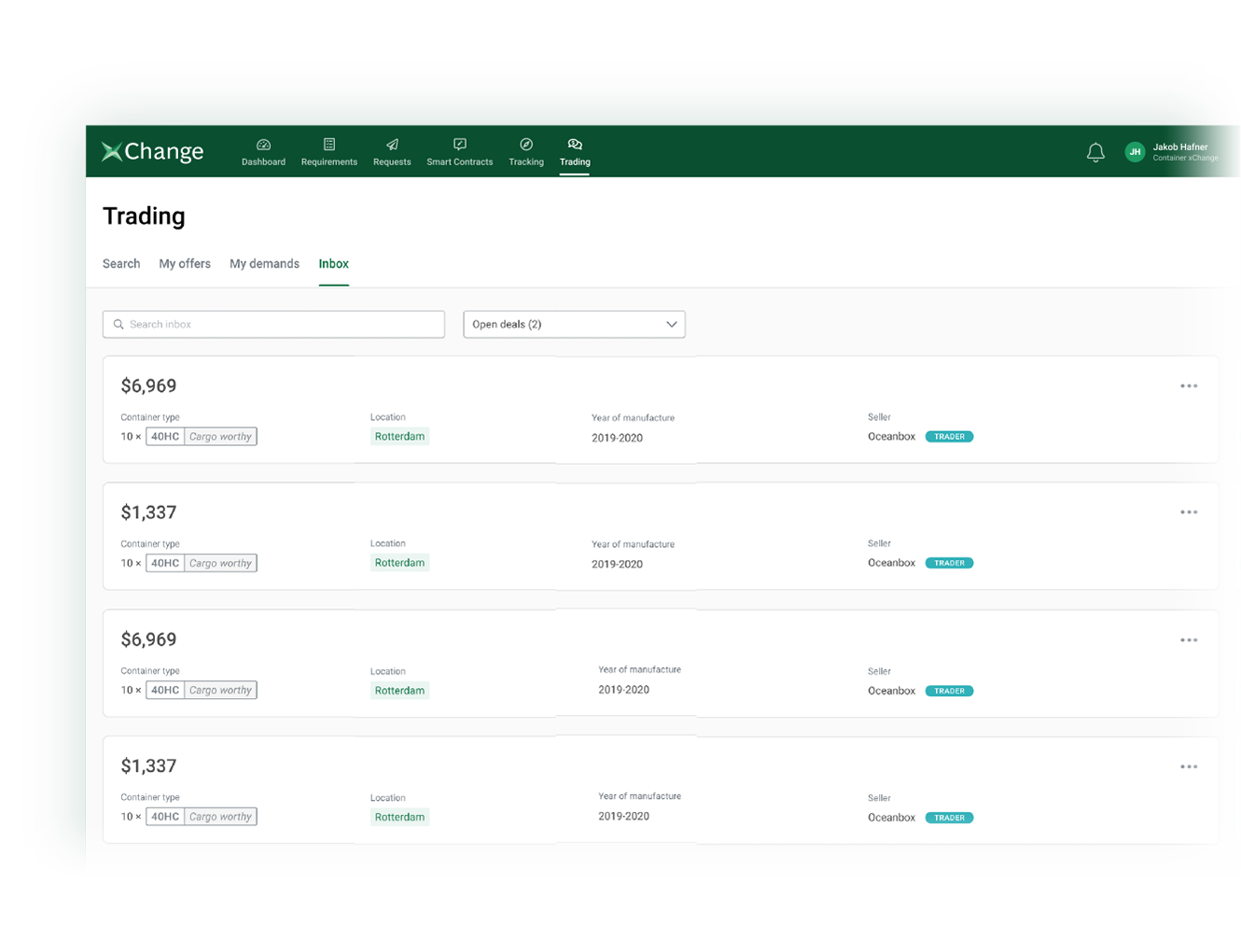 Have everything in one place
Negotiate directly with other members to secure best prices and check the container price development before you make an offer. We protect and manage your payments and support you with our experienced service team.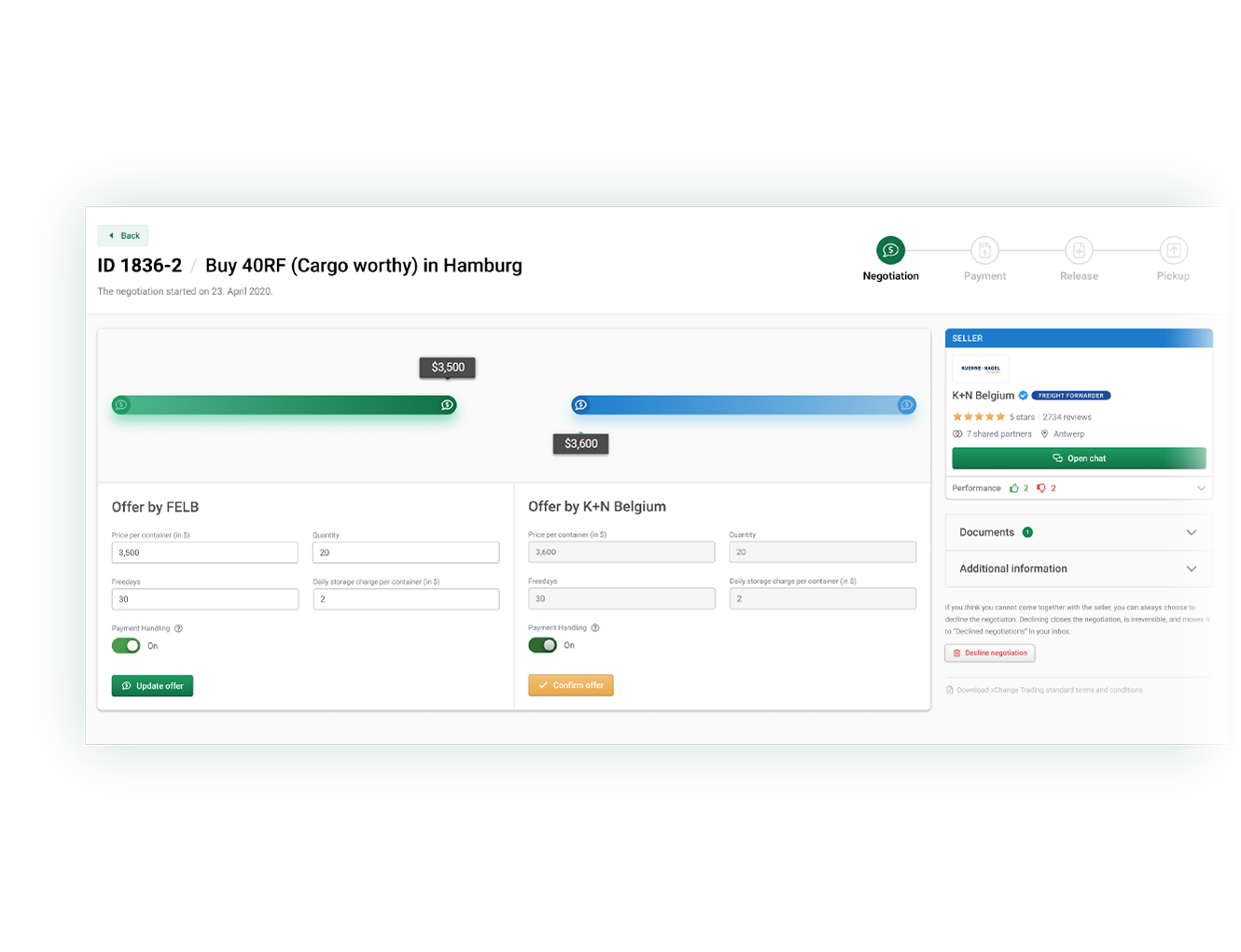 Simple and predictable pricing
Sign-up now for $190 /month to buy & sell containers online without a limit on our neutral online marketplace or select the free plan to activate your buying only account.
Basic
Free
No minimum membership period
---
Limited to container buying only

3.85% payment handling fee mandatory

No limit of buying searches and transactions

Upgrade to full trading tier possible

-
Activate Now
Professional
$299.00
Price per month, 2-month minimum membership period
---
Buy and sell containers (no limit)

0$ transaction costs

Unlimited number of offers or demands

xChange payment handling possible

-
Activate Now
Know who you buy & sell from, trade without commission and get started on our neutral marketplace. Talk to an expert now: