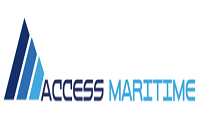 Access Maritime Corp
Monrovia, Liberia
About us
With its Hellenic Branch setting sails in 1993, ACCESS MARITIME CORP. has gradually grown to become one of the most traditional and established Shipbroking Firms in Athens and Europe by always maintaining its boutique and clients' oriented approach. Scope of activities: Dry Cargo Chartering Projects & Containers Chartering Ships Sale & Purchase The company enjoys the long term support of its Exclusive Principals as well as it does a large volume of deals as a selected-panel broker of its usual Clients trusting its quality and services.
Access Maritime Corp is an unclaimed profile. Only employees of this company may claim it. Know someone who can claim this page?
Latest Reviews
Have you worked with this company before? Drop them a reference now and help them improve their reputation!
Error: Contact form not found.
Error: Contact form not found.