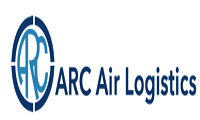 ARC Air Logistics
Los Angeles, United States
About us
ARC Air Logistics was established by a group of dedicated professionals, each with decades of experience in the freight forwarding industry. Our experts can evaluate your logistics requirements and recommend the best strategy for ensuring your shipment arrives on time and on budget. Our reputation has been built upon providing efficient, reliable and secure handling of cargo, every time – especially with time-sensitive shipments. With offices in Los Angeles, New York, San Francisco, and Kansas City, and partner offices and agents across the globe, our company is represented in all the major cities around the world. Our global network of experienced agents and our skilled, in-house staff enable us to respond to all your forwarding requirements – regardless of size, routing or distance. We are also a VALIDATED member of Customs Trade partnership against Terrorism (C-TPAT) and we work closely with our worldwide partners to ensure security for our country, and for your international supply chains.
ARC Air Logistics is an unclaimed profile. Only employees of this company may claim it. Know someone who can claim this page?
Latest Reviews
Have you worked with this company before? Drop them a reference now and help them improve their reputation!
Error: Contact form not found.
Error: Contact form not found.