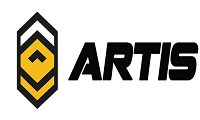 Artis Industrial Private Limited
MANGALORE, India
Member since 2021
About us
We supply refineries and petrochemical plants with superior advice and staff coming from many years of experience in the services industries and jurisdictions we work in. As a result of this commitment to the industry we can offer a complete, 'blinds to blinds', range of services for both on and offshore purposes. This includes the commissioning and maintaining of reactors, columns, and vessels.
Operational Performance
0 transactions within the previous 12 month
Latest Reviews
Have you worked with this company before? Drop them a reference now and help them improve their reputation!
Error: Contact form not found.
Error: Contact form not found.