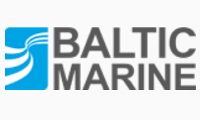 Baltic Marine Spedition
Klaipeda, Lithuania
Member since 2020
Founded in 2011
About us
JSC "Baltic Marine Spedition" provides almost all types of transportation including ocean, air, road and railway, and offers a wide range of freight management services worldwide. Our company has all the necessary licenses and trusted partners all over the world. We are experienced and constantly growing. Health, Safety & Environmental issues are of paramount importance in everything we do. Our company's head office is located in Klaipeda, Lithuania, close to the port. This port is the northernmost ice-free port on the Eastern coast of the Baltic Sea. It is one of the most important and major transport centres in Europe, which connects sea, land and railway routes from East and West. We are always ready to make decisions and to choose a strategy for our client's shipments. Our main routes are to/from Scandinavia region, Russia, Kazakhstan, Uzbekistan, Belorussia. Vision: to become one of the strongest and the most reliable companies providing logistics services in Lithuania. Mission: to perform only qualitative services. Maximally reduce all troubles related to the dispatch of cargo, administration of documents and formalities. Goal: find the most reasonable solution of time, price and quality for the client. Working principles: operatively and exactly provide information, honestly and timely fulfil financial obligations, compensate incurred damage and losses, keep the word. About price: "There is hardly anything in the world that someone cannot make a little worse and sell a little cheaper, and the people who consider price alone are that person's lawful prey. It is unwise to pay too much, but it is also unwise to pay too little. When you pay too much, you lose a little money, that is all. When you pay too little, you sometimes lose everything because the thing you bought is incapable of doing the thing you bought it to do. The common law of business balance prohibits paying a little and getting a lot... It can't be done. If you deal with the lowest bidder it is well to add something for the risk you run. And if you do that you will have enough to pay for something better." John Ruskin, 1819 – 1900.
Latest Reviews
Have you worked with this company before? Drop them a reference now and help them improve their reputation!
Error: Contact form not found.
Error: Contact form not found.