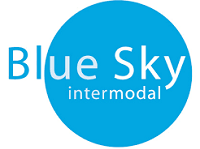 Blue Sky Intermodal (UK) Ltd
Buckinghamshire, United Kingdom
About us
Blue Sky is an international marine container leasing company providing containers and related equipment on operating and finance leases to the container industry. Our philosophy is to provide a professional, reliable service to our customers with efficiency, accuracy and simplicity. Blue Sky also sells new and used containers globally for use in secondary and domestic markets.
Blue Sky Intermodal (UK) Ltd is an unclaimed profile. Only employees of this company may claim it. Know someone who can claim this page?
Latest Reviews
Have you worked with this company before? Drop them a reference now and help them improve their reputation!
Error: Contact form not found.
Error: Contact form not found.