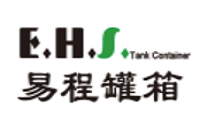 E.H.S. Tank Logistics
Shanghai, China
About us
EHS Tank Container Logistics Ltd.(EHS Tank) is a leading logistics company in China that specializes in the transportaion of bulk liquids ,including specialty chemicals and liquid foodstuff.Through partnership with major international tank container operators,lessors and its own fleet,EHS offers total logistics services including trucking,forwarding and management of ISO tanks on a door to door basis both internationally and domestically. Established in 2006,EHS has obtained both trucking license and international freight forwarding license by Department of Transportation and Ministry of Commerce in Shanghai,China.Though partnership with first-class dangerous goods truckers in China,EHS offers custom solutions and local expertise to the handling of bulk liquid transportation within the territory of P.R.China where a strong growth of petrochemical industry is taking place.
E.H.S. Tank Logistics is an unclaimed profile. Only employees of this company may claim it. Know someone who can claim this page?
Latest Reviews
Have you worked with this company before? Drop them a reference now and help them improve their reputation!
Error: Contact form not found.
Error: Contact form not found.