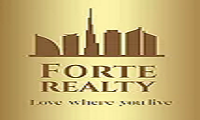 Forte Realty
About us
At Forte Realty our utmost priority is 100 percent customer satisfaction. You need an apartment,villa or even a plot, we have it all covered. Buying a property was never so easy. Our goal is your dream home. Your dream is our Forte, from shortlisting of a property, to making arrangements for the finance, from finding a tenant to resale, our experts will accompany you at every step of your real estate journey.
Forte Realty is an unclaimed profile. Only employees of this company may claim it. Know someone who can claim this page?
Latest Reviews
Have you worked with this company before? Drop them a reference now and help them improve their reputation!
Error: Contact form not found.
Error: Contact form not found.