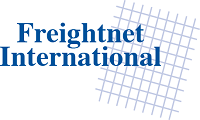 Freightnet International (VIC) Pty. Ltd.
Tullamarine, Australia
Founded in 1991
About us
Freightnet International (Vic) Pty Ltd is an independent International Freight Forwarder based in Melbourne, established in 1991. We are a traditional, family owned business. We are an IATA (International Air Transport Association) and an AFIF (Australian Federation of International Forwarders) accredited cargo agent. We can work with the customers unique requirements from source to destination and provide repeatable outcomes in terms of efficiency and responsiveness. Our services range from small scale logistics though to complete, customised freight services and solutions for your global chain. Standards are set by common imaginations of a solid, reliable freight forwarding company combined with modern-day innovative IT-solutions. Air Freight service means taking up changing market situations and complex requirements in advance and consistently translating them into individual logistics solutions. Reliability, quality and flexibility are the focus of our work. The ultimate goal of airfreight shipments is the fastest possible transport to the respective destination under cost-optimal circumstances. We offer you a worldwide network to all destinations. We also offer additional services for your imports and exports in addition to transport.
Freightnet International (VIC) Pty. Ltd. is an unclaimed profile. Only employees of this company may claim it. Know someone who can claim this page?
Latest Reviews
Have you worked with this company before? Drop them a reference now and help them improve their reputation!
Error: Contact form not found.
Error: Contact form not found.