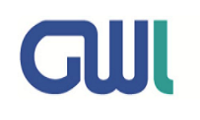 Great Worldwide Logistics Co. Ltd.
Mississauga, Canada
Member since 2021
Founded in 2011
About us
We are an international freight forwarder with head office in Toronto, Canada, offering premium logistics services to businesses worldwide. Utilizing our worldwide network, our dedicated professionals ship valuable commodities with the utmost professionalism and ease.
Latest Reviews
Have you worked with this company before? Drop them a reference now and help them improve their reputation!
Error: Contact form not found.
Error: Contact form not found.