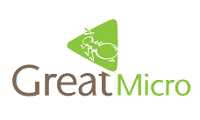 Greatmicro Supply Chain Co.,Ltd.
Qingdao, China
Member since 2018
Founded in 2000
About us
We are U.S. FMC licensed OTI + NVOCC,professional team in handling of Transpacific biz for over 18 years. We are China MOC licensed NVOCC. We own container licensed code " GMXU", we are Container trader and NVOEC maker to serve you. We are U.S. FMCSA licensed USDOT# for domestic trucking broker, professional in handling of overweight cargo for >44000lbs. We are Class A freight forwarder in China and toppest biggest Chinese inbound freight forwarder,handled 160k TEU imported containers in 2018. We provide of Supply chain finance supporting for one stop svc of importing into CHINA,especially in Log/Lumber/Agri/Food/Fruit,etc.
Network memberships


Error: Contact form not found.
Error: Contact form not found.