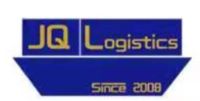 Jinqiao Logistics Limited
Guangzhou, China
Member since 2021
Founded in 2014
About us
Guangzhou JinQiao Logistics Limited mainly as third-party logistics service to our customers.We has a group of hard-working,highly qualifies,dedicated staff;efficient,fast excellent teams and corporate with reliable,powerful container shipping companies;Moreover,we have a large number of honest,amazing clients.Companies to introduce advanced scientific management philosophy,dedicated to provide you with high quality,satisfactory service! JinQiao Logistics is currently have set up branches or agents in HK,Shanghai,Tianjin,Qingdao,Ningbo,Russia,KZ,UZ,Belarus,Finland,Latvia,and other counties and regions,freight network services throughout the CIS region.JinQiao Logistics have a wealth of experience and expertise ,we will provide better and more convenient cargo more intimate international freight forwarding services for you. Honesty, service first! JinQiao staff pay attention to establishing and maintaining brand image. We are sincerely welcome new and old customers to give us supervision and criticism. Your trust and support is JinQiao staff biggest pride, is the source of our enterprising. JinQiao staff is willing to hundred percent of all enthusiastically looking forward to your advice and cooperation. Your satisfaction is our greatest joy!
Operational Performance
0 transactions within the previous 12 month
Latest Reviews
Have you worked with this company before? Drop them a reference now and help them improve their reputation!
Network memberships

Error: Contact form not found.
Error: Contact form not found.