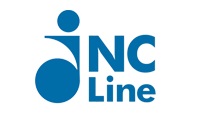 JNC Line (S) Pte Ltd
Singapore , Singapore
Founded in 2000
About us
JNC Line (S) Pte Ltd was established in 2000. Our aim is to provide our clients with a one-stop service as ocean & air transport (import & export), inland haulage, warehousing, distribution and many others in the field of the international trade & transportation. In offering comprehensive and reliable Freight Services to customers, JNC Line is established to accept the new challenges in the era. JNC has a network of over 150 agents worldwide & connection with many International Carriers. We strive to bring customized solutions to our vast client base. JNC Line commits to develop into a Premier International NVOCC and Logistics Solutions Provider. We continue to invest in innovation processes, technology, training, equipments and other tools of support in order to provide valued added services to suit the ever changing and growing needs of our customers regionally and worldwide.
JNC Line (S) Pte Ltd is an unclaimed profile. Only employees of this company may claim it. Know someone who can claim this page?
Latest Reviews
Have you worked with this company before? Drop them a reference now and help them improve their reputation!
Error: Contact form not found.
Error: Contact form not found.