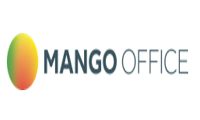 Mango Telecom LLC
About us
We are engaged in development, building long-term relationships with telecom operators, increasing the resource of cloud computing and data storage, so that companies can use professional-standard communication services without long-term implementation, without capital expenditures on equipment, without constant costs of technical support.
Mango Telecom LLC is an unclaimed profile. Only employees of this company may claim it. Know someone who can claim this page?
Latest Reviews
Have you worked with this company before? Drop them a reference now and help them improve their reputation!
Error: Contact form not found.
Error: Contact form not found.