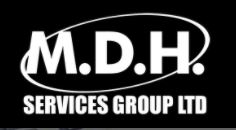 MDH Services Group Ltd
Ormskirk, United Kingdom
Member since 2021
Founded in 2017
About us
MDH Services was built from the ground up to become a significant player in utltity reinstatement for some of the largest construction Utility and energy companies in the country such as Kier group, Cadent Gas, Scottish power and Iberdrola. along with providing many services to local private clients. We are wholly committed to providing a professional, pro-active approach in every job we undertake for all of our clients, existing and prospective.
Latest Reviews
Have you worked with this company before? Drop them a reference now and help them improve their reputation!
Error: Contact form not found.
Error: Contact form not found.