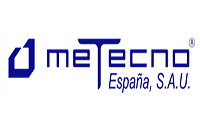 Metecno
Miranda de Ebro, Spain
About us
In 1961, the first group company was established with production directed mainly at the roofs and facades of industrial and commercial buildings. Our metal panels with insulation, profiled sheet metal and fastenings constitute the basic elements of an integrated system that has revolutionized the way of building. The know-how developed by the company in these years, has favoured the constitution of a large group of associated companies that operate worldwide. The Metecno group, in continuous expansion, has led innovation anticipating technologies, products and applications, respectful with the environment and maintaining high production volumes with a view to satisfying customers' demand. Since its foundation and to date, the Metecno group have produced and marketed more than 1 billion square metres of metal panels with insulation, used all over the world. The production plant is situated in Miranda de Ebro (Spain) where more than 3,500,000 m2 of sandwich panel product for the construction sector is manufactured and distributed per year. In addition to MetecnoEspaña S.A., there is Metarch Door Panels S.A., a company which also forms part of the Metecno group and which is dedicated to the manufacture of panels for doors, thereby completing our customer's needs in all contexts.
Metecno is an unclaimed profile. Only employees of this company may claim it. Know someone who can claim this page?
Latest Reviews
Have you worked with this company before? Drop them a reference now and help them improve their reputation!
Error: Contact form not found.
Error: Contact form not found.