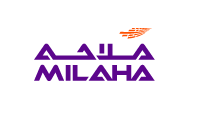 Milaha Integrated Maritime and Logistics
Doha, Qatar
Founded in 1957
About us
Milaha is one of the largest and most diversified maritime and logistics companies in the Middle East with a focus on providing integrated transport and supply chain solutions. Milaha has a rich history, starting as a shipping agent in 1957, and strategically building a strong regional foothold in transportation and logistics through a growing fleet, state-of-the art equipment, dedicated staff and world-class partners.
Milaha Integrated Maritime and Logistics is an unclaimed profile. Only employees of this company may claim it. Know someone who can claim this page?
Operational Performance
2 transactions within the previous 12 month
Latest Reviews
Have you worked with this company before? Drop them a reference now and help them improve their reputation!
Error: Contact form not found.
Error: Contact form not found.