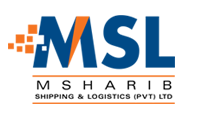 Msharib Shipping & Logistics (Pvt) Lt
Karachi, Pakistan
Member since 2020
About us
MSL - Msharib Shipping & Logistics (Pvt) Ltd ranks among one of the leading Integrated Logistics service providers with an establish reputation of serving its portfolio of valued customers and network partners by offering most viable customized solutions to best meet their requirements and expectation – for us "Customer comes first". Our team of experienced staff and management ensures that our approach maintains highest professional standards, commitment and credibility, being transparently competitive without compromising service efficiency.
Latest Reviews
Have you worked with this company before? Drop them a reference now and help them improve their reputation!
Error: Contact form not found.
Error: Contact form not found.