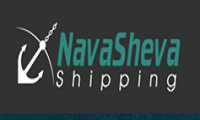 Navasheva Shipping Private Limited
Chennai, India
Member since 2021
Founded in 2009
About us
Navasheva Group Of Companies was formed in 2009, acknowledging the Indian industry's need for competitive and quality trading boxes and Logistics to provide superior service through clear, concise two-way communication. Navasheva Group of Companies is known for our NVOCC services, with it's head-quarters based in Chennai. Navasheva owns offices at Chennai and Mumbai, while widening it to other Asian countries. Navasheva specializes in container trading, operating general and handling special equipment like 20"/40" feet containers Asia wide. Navasheva is supported by well experienced and qualified staff to provide you with timely Shipping and Logistics solutions.
Operational Performance
0 transactions within the previous 12 month
Latest Reviews
Have you worked with this company before? Drop them a reference now and help them improve their reputation!
Error: Contact form not found.
Error: Contact form not found.