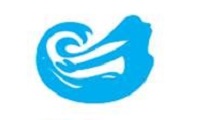 Nerida Shipping Pvt. Ltd.
Mumbai, India
Member since 2020
About us
NERIDA SHIPPING PVT LTD was established in 2019 by a group of professionals having over 20 years' experience in shipping, specializing in NVOCC operations. We operate in the Indian Subcontinent, Far East, South East Asia, North China and the Middle East Region. Our team of professionals with their experience offer our Shippers the confidence to entrust their cargos to us for smooth and hassle free delivery to their consignees. With a strong network partner's and the trust of our vendors we are a growing NVOCC operator in the region.
Operational Performance
30+ transactions within the previous 12 month
Error: Contact form not found.
Error: Contact form not found.