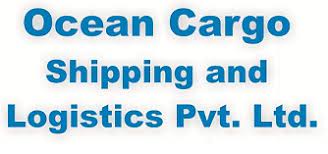 Ocean Cargo Shipping and Logistics Pvt Ktd
Mumbai, India
Member since 2021
Founded in 2014
About us
Ocean Cargo Shipping is one of the leading logistics service providers and is India's preferred way of shipping, it has become a one-stop shop for shipping and freight forwarding solutions in India. Ocean Cargo Shipping engaged in a wide range of shipping and airfreight related activities. Everyday hundreds of Indian businesses and individuals use Ocean Cargo Shipping to send and receive shipments in India, and around the world – conveniently, quickly and securely. Ocean Cargo Shipping Shipping and Logistics Company is, headquartered in Mumbai with associated in Gujarat, Delhi, Ludhiana and Chennai. Ocean Cargo Shipping is a privately owned enterprise with a team of efficient and dedicated professionals who thrive on challenges. They have been trained to provide high quality of service with no exception. The team at Ocean Cargo Shipping is led by Mr. Parmeshwar Mhatre who has a vast experience of 15 years in shipping. Over the years, Ocean Cargo Shipping has developed an excellent reputation in the market which is a result of sheer hard work and dedication of the entire team. Integrity and commitment are the two qualities which have been imbedded amongst every individual at Ocean Cargo Shipping. Ocean Cargo Shipping has presence in over 2400 major air and sea ports worldwide due to its partnership with Universal Freight Organization. Ocean Cargo Shipping is truly committed to maximization productivity and efficiency by delivering uniquely designed Shipping and Logistics solutions to both corporate and individual clients. Ocean Cargo Shipping is the leader in handling Hazardous Cargo and Project Cargo services and has over the years grown it coverage to almost every industry.
Latest Reviews
Have you worked with this company before? Drop them a reference now and help them improve their reputation!
Error: Contact form not found.
Error: Contact form not found.