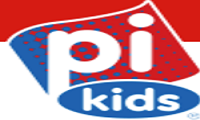 Phoenix International Publication Inc
Chicago, United States
About us
At Phoenix International Publications, Inc., we are committed to crafting engaging, educational, and entertaining books for young readers to encourage a lifelong love of story time. As one of the leading licensed international children's publishers in the world, we continue to create the highest quality of products for children, and are dedicated to bringing excellence to children's publishing. While we have offices worldwide, our headquarters are based in Chicago, Illinois.
Phoenix International Publication Inc is an unclaimed profile. Only employees of this company may claim it. Know someone who can claim this page?
Latest Reviews
Have you worked with this company before? Drop them a reference now and help them improve their reputation!
Error: Contact form not found.
Error: Contact form not found.