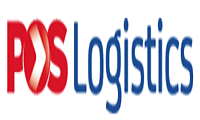 POSLogistics
Selangor, Malaysia
Founded in 1984
About us
At Pos Logistics, we pride ourselves on being a dynamic logistics company which aligns its business very strongly around the needs of the customers. Our services have developed over time to provide total and integrated supply chain solutions for the customers based on cost effective operations and innovative back-end systems.
POSLogistics is an unclaimed profile. Only employees of this company may claim it. Know someone who can claim this page?
Latest Reviews
Have you worked with this company before? Drop them a reference now and help them improve their reputation!
Error: Contact form not found.
Error: Contact form not found.